5 Places To Fly Under £100
Congratulations guys, you've completed the first week back at work of 2020 and by now we have a feeling a number of you have itchy feet? It's understandable, the festivities are over and the realities of regular life are back in full swing. The need to give ourselves something else to look forward to will get gradually stronger until we simply must book a holiday.
A holiday is something that cannot be undertaken lightly, it is a big cost that can sting after the expenses of Christmas. This is why we've spent a little time looking for some fabulous destinations you can book where the flights won't even cost you £100!
Yes, that's right, you can book flights for under £100 all you need to do is hunt around and be prepared to potentially travel at slightly inconvenient times and perhaps from smaller airports. Another point to consider is the fact that term-time flights are bound to be cheaper than their school holidays counterparts and European flights are generally cheaper in colder months. With all this in mind, it's time to look at some of the amazing places you could be visiting this year.
Spain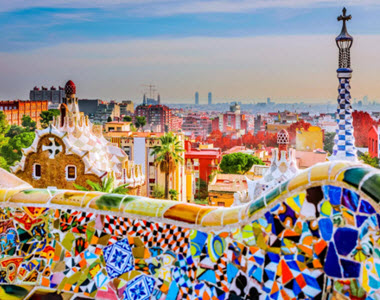 Spain is the classic British cheap holiday destination, it's not too hot at this time of year but it's warmer than what we've got and the flights and accommodation are often so affordable. Return flights to many airports in this country are well under £100 with some one-way tickets costing as little at £19 according to Skyscanner. It's well worth shopping around for the best deal.
One of our favourite cities in the entire world is Barcelona, it is a stunning hive of culture and architecture mixed with a crazy nightlife. Flights here from around the UK will set you back only £25 each way when you book with Jet2.com.
Croatia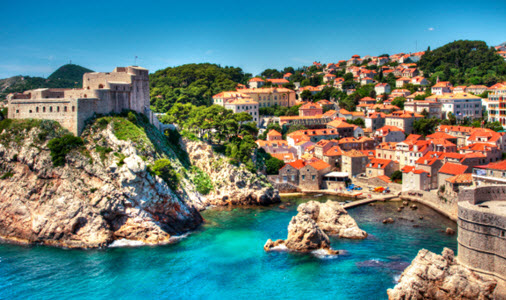 Croatia is so popular right now and we can see why, some parts of the country are like stepping back in time and the waterfalls are so magical, like something out of paradise. Flights here in May can cost as little as £22 for one way with EasyJet. The most popular city to visit is, of course, Dubrovnik. This little city on the edge of the Adriatic Sea is known for its stunning old town and the fact that it was used to film parts of the popular TV show Game of Thrones.
Book the flights today and start looking for your perfect hotel, there is so much choice in this beautiful part of the world.
Ireland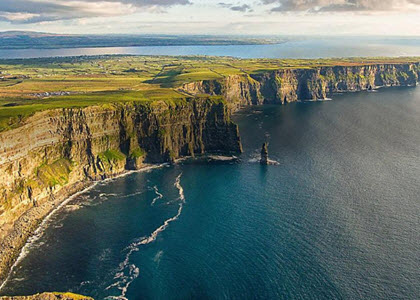 The Emerald Isle is so close and yet so different, it makes the perfect short trip if you're looking to stay close to home or if you just fancy the accent a bit. Skyscanner has found flights to Ireland in the next 8 days for as little as £20 going to Cork, Dublin and Kerry. Each place offers you a different taste of Ireland.
Once you've booked your flights you can use Hotels.com to find hotels in this stunning part of the world from only £52, if you wanted cheap flights so you could spend a little more on the room then there are hundreds to choose from at all prices. Find the place that suits your needs best!
France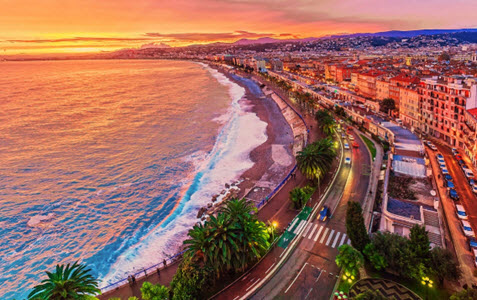 France is another country that is super close but it's so vast that anything south of Paris will require a short-haul flight. Obviously above Paris and the Euro tunnel is probably the best option. As you move further down France the weather gets better so if you're after a little winter sun then the south of France is a great place to visit.
We personally love Nice, it's a stunning part of the country and the capital of the French Riviera, the beaches seem never-ending and the culture is rich and immersive. Air France has flights to this gorgeous part of the world starting from only £64, that's' if you travel at the end of January. Get booking now.
Italy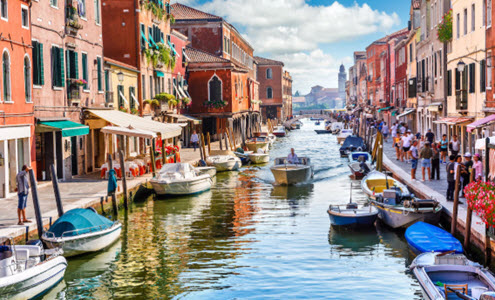 Italy is another spellbinding part of Europe that is very popular for short breaks. There are so many wonderful cities to visit it can be hard to choose which one to go for! On the one hand, you have the fashion powerhouses of Milan and Florence on the other you have the capital Rome which is steeped in history and you also have cities like Venice which is such a unique place you'll probably never visit somewhere like it again. Luckily flights to Italy can be found relatively cheap all year round so you may be able to visit them all.
Skyscanner has found flights to Italy for as little as £9 making it the cheapest place to visit. If you want to keep it as cheap as possible then Milan and Rome appear to be the cheapest but almost all the major tourist traps can be flown to for less than £100. Hotels are equally as cheap in this part of the world. Hotels.com has rooms from as little as £22 which is phenomenal. The hardest part about a trip to Italy is deciding where to visit, the rest of it is easy as pie and cheaper than you might first think. Book today.
This is just a top 5 places to fly for under £100, there are so many other breathtaking places that could be included alongside these and many of them have flights for under £50 if you know where to look and when to book.
We recommend a short break booked around this time, the focus is important and nothing is more focusing than the lure of a booked break. Where is your favourite place to visit in Europe and what has been your best flight deal? We love to hear from our customers especially when it's regarding them saving money. Don't you dare think about booking until you've checked back with us! We'd hate for you to miss a deal or voucher code.