Top Ten Educational Things to do in London
One thing I have been told time and time again is that you learn more outside of the school gates than you ever do inside them! This resonates with me as true, how many times have you used Pythagoras's theorem since you left education.
It is important then to teach your children in other ways, by showing them things that will excite them and ignite their interest. Yes fun is always going to be a big factor in your decisions when you whisk them away for a break but it feels good to know that they also gained knowledge from the whole experience.
That's why this month the Voucher Codes Pro team have chosen some of the best and occasionally action packed, educational attractions that London has to offer.
London Dungeons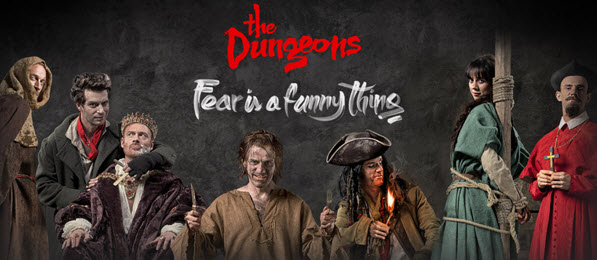 This list had to be kicked off with one of the most popular attractions in the city. The London Dungeons are a nonstop thrill ride from start to finish with a few scares and some laughs thrown in for good measure.
For a day out that has a little bit of everything this is the place to go. Live actors roam the halls, terrifying rides start and finish the journey and 18 interactive shows with 360 degrees views entertain and educate.
Everyone knows that London's past has been dark at times. Learn all about the major events of the last 1000 years with all the boring bits removed. Kids of all ages, including big kids, will be enthralled.
Along the way your family will be introduced to such legendary characters as Jack the Ripper, Guys Fawkes and Mrs Lovett. Be careful how you act around them!
Easy to find as it is next to the London Eye and at 90 minutes to see the whole show there will be plenty of time get some more sights in.
Age Restrictions
There are no age restrictions when you visit the museum. However due to the grim subject matter and nature of the rides it is recommended that parents consider all children under 8 individually.
Price
The amounts below are correct for customers buying tickets on the door on the day of the visit. A 20% discount can be used if you book in advance online here.
http://www.thedungeons.com/london/en/book-tickets/ticket-prices-and-offers.aspx
Under 4s- Free
Children up to 15- £20.95
Adults- £25.95
Facilities
Wheelchair access
Toilets
Opening times
The attraction is open at 10am every day except Thursday. The closing time during the week is 5pm and 6pm at the weekends.
Address
The London Dungeons
Riverside Building
County Hall
Westminster Bridge Rd
City of London
Greater London
SE1 7PB
Nearest tube station
The closest tube station is Waterloo road.
Contact
Email: LDGuestExperience@merlinentertainments.biz
Phone: 0871 423 2240
Website: http://www.thedungeons.com/
Westminster Abbey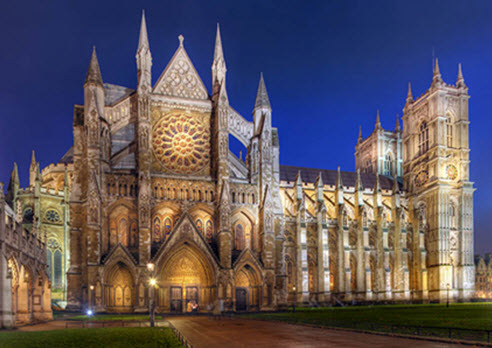 Founded in 960, this is one of the oldest attractions you will visit in the city and this means it is absolutely steeped in history. The building is the traditional place for coronations and has the title of Royal peculiar, this means it is under the direct jurisdiction of the Monarch.
Children will be captivated by the thought provoking statues, tombs and glass windows. Regular family events are organised to educate. There are also recitals and concerts that you can attend and enjoy.
The Abbey is set in the middle of the city of Westminster so after a walk around the iconic site you can explore the surrounded area.
Age restrictions
There are no age restrictions for this attraction.
Price
Children under 5- Free
Children under 16- £9
Adults- £20
It should be noted that due to the age and nature of the building visitors that require a wheelchair to move around will not be able to access all of the areas. Tickets for such individuals and their carers will therefore no be charged.
Facilities
Toilets
Gift shop
Café
Museum
Opening times
There are many sections to the Abbey, each with their individual opening times. The Abbey is generally open between the hours of 9.30am till 3.30pm. The best thing to do would be to visit the website and search the opening times by date.
Address
Westminster Abbey
20 Deans Yd
London
SW1P 3PA
Nearest tube station
Funnily enough the closest tube station is the Westminster station.
Contact
Email: info@westminster-abbey.org
Phone: +44(0)20 7222 5152
Website: http://www.westminster-abbey.org/
Shakespeare's Globe
To go, or not to go: that is the question:
Give your kids a lesson in the work of the immortal bard with a visit to the Globe theatre. The original Globe theatre, which was part owned by Shakespeare, was built in 1599 and sadly demolished in 1644.
The new Shakespeare's Globe theatre, as it stands today, is a copy of the 1599 building and was designed using diagrams from the first construction. Since its grand opening in 1997, only 750 Feet from the first site, there have been plays preformed here every summer.
The productions that are performed are kept as true to the productions of the Elizabethan period as possible so visitors feel transported back in time. Educational tours of both the Globe and the Sam Wanmaker playhouse are held all year round.
A great day out for any budding thespians or young Romeo's. Be it comedy of tragedy the whole family is bound to have a great time and learn a great deal.
Age Restrictions
The exhibition and tour of the theatre has no age restrictions implemented. The Sam Wanmaker playhouse however is not able to admit any children under the age of 5.
Price
Exhibition and tour
Adult- £13.50
Children (5-15) - £8.00
Children (under 5) - Free
Family (up to 2 adults & 3 children) - £36.00
Facilities
Toilets
Playground
Restaurant and bar
Wheelchair access
Opening times
Exhibition and tour
Opening times
Doors open at 9am and close at 5.30pm, the last tour begin at 5pm so it is advised that people arrive before this.
Playhouse
The playhouse has slightly shorter hours of 9.30am until 5pm.
The attractions are open every day accept for Christmas Eve and Christmas day.
Address
Shakespeare's Globe
21 New Globe Walk
Bankside
London SE1 9DT
Nearest tube
Blackfriars is the nearest station, located just a short walk away.
Contact
Email: info@shakespearesglobe.com
Phone: 020 7902 1400
Website: http://www.shakespearesglobe.com/
Tate Modern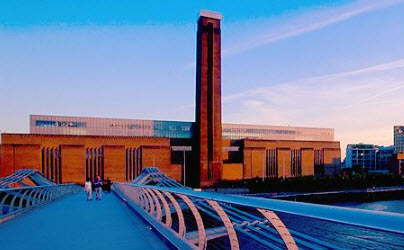 The Tate modern is the place to be if your little ones are graduating from finger painting and moving on to show more sophisticated artistic talents. This breath-taking buildings holds some of the most amazing works of art from the last 115 years. More people visit this gallery every year than any other modern art gallery in the world!
Still a rather young attraction as it only opened in 2000, yet one of the best. As well as the galleries there is also a large performance space for live acts, a room for showcasing filmed acts and a community garden.
There is always a fascinating display or exhibition to enjoy. Workshops are also a regular occurrence so you will never be short of ways to entertain as well as expanding young minds.
Age Restrictions
There are no age restrictions on this attraction, amazing!
Prices
Completely free entry is given to everybody, the only exception is that a few of the special exhibitions may be charged, but we promise it won't break the bank.
Facilities
Toilets
Baby changing
Cloakroom
Shop
Café
Restaurant
Bar
Audio guides
Touch tours
Wheelchair access
Opening times
The gallery is open 10am until 6pm Sunday and 10am until 10pm on Friday and Saturday.
Address
Tate Modern
Bankside
London SE1 9TG
United Kingdom
Nearest tube
Southwark tube station is only 600m away.
Contact
Email: visiting.modern@tate.org.uk
Phone: 020 7887 8888
Website: http://www.tate.org.uk/
St Paul's Cathedral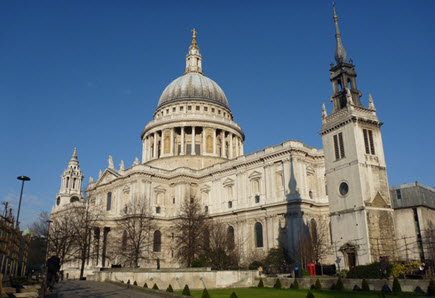 This expansive evangelical Cathedral sits atop Ludgate Hill, which is the highest point in Central London. The original church on this site was founded in 604AD and is the reason the current structure, built 1675-1720, was christened after Paul the Apostle.
With an impressive height of 365 feet it was the tallest building in London from its birth until 1963 when it was surpassed by the BT Tower at 581 feet.
A walk around the cathedral today will never disappoint, there are many things to see from the historic crypts to the tour of the Dome high above the streets of London.
Oculus: an eye into St Pauls is a 360 degree film experience that takes you and the kiddie winks through over 1,000 years of history.
If all this is not enough to satisfy your thirst you can also join in with the prayer and worship as well as enjoy a bit of choir singing. Don't hesitate to take your children for a visit when you are next in London. Religious or not an education into others beliefs is paramount, plus there is tons of interesting things to see and explore such as the whispering gallery.
Age restrictions
All are welcome to visit this attraction.
Price
Children under the age of 6 are given access to this attraction free of charge.
Children 6+ - £7.50
Adults 15+ - £17.50
It should be noted that the fees are smaller for groups of over ten as well as for tickets that are booked in advance online.
If you gift aid your ticket you are given free entry to the Cathedral for 12 months.
Facilities
Gift shop
Toilets
Café
Wheelchair access to the majority of the attraction, unfortunately some of the galleries are only available via stairs.
Parking
Opening times
The Cathedral is open between the hours of 8.30am and 4pm Monday to Saturday whereas the galleries are open from 9.30am until 4.15 on the same days.
Closures will happen on Christmas day and other closures with shorter notice can occur due to services. It is best to check the website before arriving.
Address
St Pauls Churchyard
London
EC4M 8AD
Nearest tube
St Paul's tube station is just a short walk away and serves the central line.
Contact
Email: reception@stpaulscathedral.org.uk
Phone: 0207 246 8357
Website: https://www.stpauls.co.uk/
Tower of London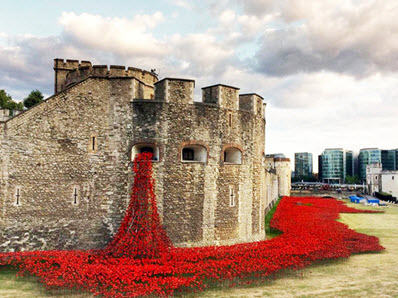 If you head to the north side of the river Themes you will eventually come across Her Majesty's Royal Palace and Fortress, known to tourists and Londoners alike as the Tower of London.
The first section, the White Tower was built in 1078 and over the years many more sections have been developed so the castle is now very large.
Family trails are offered as well as other fun events and challenges that teach your little ones about both the murky side and the regal side of the towers long past.
Over the years royalty has both lived and been imprisoned in this building. The Crown Jewels and the Royal Mint have been housed. Ghosts are rumoured to roam the corridors and such historic characters as Guy Fawkes and Anne Boleyn were contained within the cells.
Be sure to keep an eye out for all the latest events by having a look online and whatever you do make sure you get out by nightfall!
Age restrictions
Everyone is able to enjoy this highly historic site as there are no age restrictions. Whoop!
Price
Children under 5 go free.
Children 5+ - £11
Adults 15+ - £22
Students- £18.70
There are cheaper rates available for ordering in advance online.
Facilities
Toilet
Café
Cloakroom
Four shops
Baby changing
Opening times
Tuesday till Saturday see the tower open from 9am until 5.30pm while Sunday and Monday have the later opening time of 10am. This is for the summer time between the 1st March and 1st October. The winter months see the attraction closing an hour sooner at 4.30pm.
Address
The Tower Of London
London
EC3N 4AB
England
Nearest tube
Tower Hill is just a few minutes' walk away.
Contact
Email: VisitorServices.TOL@hrp.org.uk
Phone: 0844 482 7777
Website: http://www.hrp.org.uk/
V&A Museum of Childhood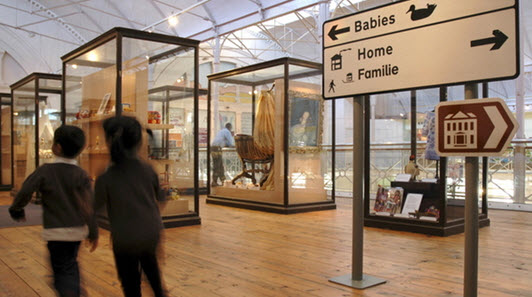 Bethnal Green Museum opened its doors in 1872, it later became The Victoria and Albert Museum of Childhood or V&A Museum of Childhood for short. It took a long time for the attraction to become as specialised as it is today.
This process began in 1922 when it was noted that the rooms were often filled with nosy board children. They promptly began to make things more child friendly.
What's great about this Museum is that it is designed to fascinate children. In fact it is the biggest children themed museum in the UK. To complement the collections you will also find a great deal of arts and crafts and storytelling activities that occur on a daily basis.
See your little ones light up as they discover all about how children used to live.
Age restrictions
Another attraction that is suitable for ages
Price
Admission is free to all.
Facilities
Parking
Toilets
Wheelchair access
Café
Highchair
Outdoor picnic tables
Buggy parking
Quite room
Wifi
Opening times
Open every day from 10am until 5.45pm
Address
Cambridge Heath Road
London
E2 9PA
Nearest tube
Once an air raid shelter, the closest station is Bethnal Green Station.
Contact
Email: moc@vam.ac.uk
Phone: +44 (0)20 8983 5200
Website: http://www.vam.ac.uk/moc/
Sherlock Holmes Museum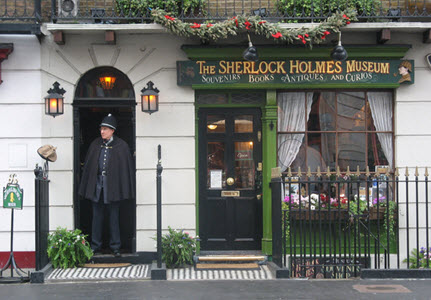 221B Baker Street is an address fans of the eccentric detective will know all too well. This is the address on the front of the museum although not actually correct as the museum falls between 237 and 241. However any letter written to Mr Holmes himself will still find their way there.
Introduce young readers to the exciting tales of Sherlock and Watson with a trip to this beautifully organised Georgian Town house. I guarantee they will be asking for you to read them The Hounds of Baskerville before bedtime that very night.
A thrilling activity that will take up only half a day and perhaps rekindle a love of mysteries for all involved. Elementary!
Age restrictions
All are welcome
Price
The prices for this museum are £8 for those under 16 and £10 for all adults. There are no exceptions for students or OAPs, the only exception is for blind visitors. They have a reduced rate of £8. It should be noted that tickets are not currently available online so no pre-bookings can be arranged.
Facilities
Unfortunately due to the nature and layout of the building wheelchair users will not be able to gain access to the museum. This is because the attraction is up some very narrow stairs. They will be able to visit the gift shop however.
Gift shop
Toilets
Opening times
The Museum is open every day apart from Christmas day from 9.30am until 6pm. An opening time of 9am is implemented during the summer months.
Address
Any true fans will already be aware of the address but just in case it's…
221b Baker Street
London
NW1 6XE
England
Nearest tube
It can easily be deduced that the nearest tube is Baker Street.
Contact
Email: curator@sherlock-holmes.co.uk
Phone: 0207 224 3688
Website: http://www.sherlock-holmes.co.uk/
The Cartoon Museum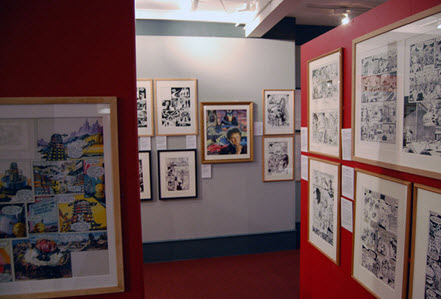 What makes this attraction so wonderful (besides all the artwork) is the fact that it was founded and opened by a group of cartoonists, collectors and fans. Back in 1988 they formed The Cartoon Art Trust with the hopes of opening a place where these exciting pieces of artwork could be displayed for everyone to enjoy and learn from.
They got their wish in 2006 when they set up shop in the current premises a stones through away from the British Museum. This was after a long time of showcasing in decidedly cramped venues.
Guest collections are a regular and often talked about occurrence and the three permanent galleries house an extensive menagerie of past and present cartoons, caricatures and newspaper and comic book strips.
Kids can enjoy a number of workshops both during term time and in the holidays, parents can even give graphic design a go if they're feeling creative. A huge library with well over 5,000 volumes, including 900 on the history of cartoons, can be used by appointment.
It really is a case of what's not to love when it comes to this small museum that is still in its youth. Anyone that has ever enjoyed a comic or animated film will feel as though they've hit the jackpot!
Age restrictions
Everybody is welcome, children under 12 should be accompanied by an adult.
Price
All children under the age of 18 are given free admission into the attraction, the same goes for wheelchair users and their carers
Adults- £7
Student- £3
There is also a charge of £5 for the museum talk should you choose to have, tea and biscuits are served for £2.
Facilities
Wheelchair access to the first floor, regretfully there is no access to the displays on the second floor.
Toilets
Hearing loop
Opening times
The museum and shop are open Monday till Saturday from the hours of 10.30am and 5.30pm. Sunday times are 12pm till 5.30pm.
Address
The Cartoon Museum
35 Little Russell Street
London
WC1A 2HH
Nearest tube
The nearest tube station is Tottenham Court Road, this station serves the Central and Northern lines. This station opened in 1900.
Contact
Email- info@cartoonmuseum.org.uk
Phone- 0207 580 8155
Website- http://www.cartoonmuseum.org/
Wellcome Collection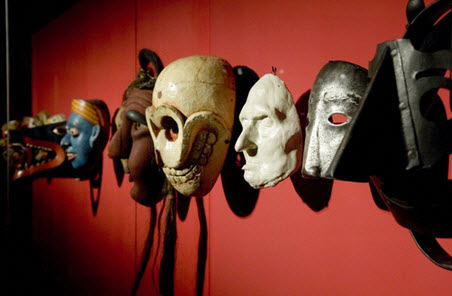 If you ask me and hopefully you would after staying with me through the last nine attractions, we have saved the best for last! The Wellcome Collection has the tag line "The destination for the incurably curious" and it certainly lives up to its reputation.
This collection is a branch of the Wellcome Trust and was opened to the public in 2007. Held within its walls is a treasure trove of all things fascinating and bizarre. Contemporary attractions, both permanent and visiting are always smash hits as they attempt to explain life,death, medicine and human nature.
The mammoth 75,000 volume library also draws in a crowd. Find books, journals and films that cover every topic imaginable.
Keep an eye out for events as they sell out in record time and always check what is on before taking really young children to this free attraction as the nature of the trust can lead to some exhibitions that may be sensitive.
Age restrictions
You will find no age restrictions when you visit this museum, however it should be noted that on occasion some exhibits may not be suitable for all the family. It is best to check online to see what on before you arrive.
Price
Amazingly this attraction opens it door every day and doesn't take a penny from the public.
Facilities
Information point
Toilets
Cloakroom
Wifi
Café
Baby changing
Opening times
The Collection is open between the hours of 10am and 6pm Monday through Saturday, a later closing time of 10pm is in place on Thursdays. Sunday opening times are 11am until 6pm.
Other sections within the attraction have varying opening times, these include the café and the library. It is best to check for these time online.
Address
Wellcome Collection
183 Euston Road
London
NW1 2BE
UK
Nearest tube
The nearest station is Euston Square.
Contact
Email: info@wellcomecollection.org
Phone: 020 7611 2222
Website: http://www.wellcomecollection.org/
There you have it guys! Some of Voucher Codes Pro team's favourite educational places to visit that will allow your children to absorb tons of knowledge while still making some great memories. To gain some more insight into this subject we have also been quizzing some top notch mummy bloggers.
Mrs Giggles from (http://www.thegigglesfamily.com/) The Giggles family suggested "Our top tip for some free culture for the kids is visiting the Tate Modern. They can often find something there which can get them thinking and babies love the colourful exhibitions they have on display.
The Transport museum is great for little ones who love vehicles as they can sit in the bus drivers seat etc.
One if our favourite activities with our 9 month old is visiting the Sealife Centre. All ages can enjoy it from watching the fish, touching animals in the touch pool and watching the shows for babies to learning about what the fish eat, how big a shark can grow and that sea horses are real for older children!
For travelling with babies, don't travel in rush hour. It will be cheaper and you won't have commuters getting grumpy with your buggy! Better still if you're not shopping pop your baby in a sling. They can be used right through toddlerhood now. It really helps at stations that don't have a lift!"
Please let us know your top educational places to visit in London, we would love to hear from you!