Top Ten Free Attractions for Children in London
Grant Museum of Zoology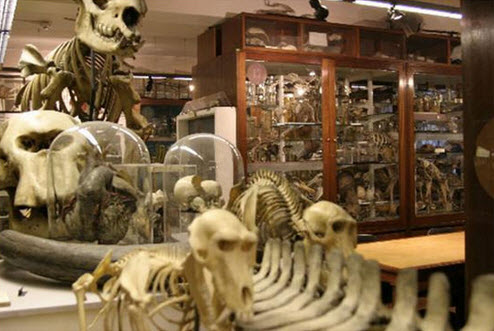 The Grant Museum of Zoology is truly unique in that is the last remaining university zoology museum left in London. Founded in 1828 by Robert Grant, this fascinating attraction began life as a teaching aid.
Now people from all over the country are enjoying the quooky items they have on display. The collection is 67,000 strong and growing! Each item is more interesting than the last.
Some of the more popular items are the Jar of moles and bones that once belonged to the now extinct Dodo. Skeletons, taxidermies and brains fill the shelves. Young and old will find something to gawk at and ask questions about.
Age restrictions
There are no age restrictions for this museum, toddlers to golden oldies will be enthralled.
Price
Not a penny will be spent visiting this breath-taking exhibit.
Facilities
Toilets
Full wheelchair access
Opening times
The Museum is open Monday to Saturday during the hours of 1pm and 5pm.
Please note the over Christmas and Easter the Museum will be closed so it is advised to check on their website for further information around these times.
Group or research parties can book in advance to visit the Museum during the hours 10am and 1pm, Monday to Friday.
Address
Rockerfeller Building
21 University Street
London
WC1E 6DE
Nearest tube station
Euston Square tube station.
Contact details
Telephone- Tel: +44 (0) 020 3108 2052| x52052
Website- http://www.ucl.ac.uk/museums/zoology/
Email- j.ashby@ucl.ac.uk
VCP rating
8/10: A great place to take the kids, choc a block with weird and wonderful sights. Could really do with some better facilities, that being said there are facilities available nearby on the university campus.
Hyde Park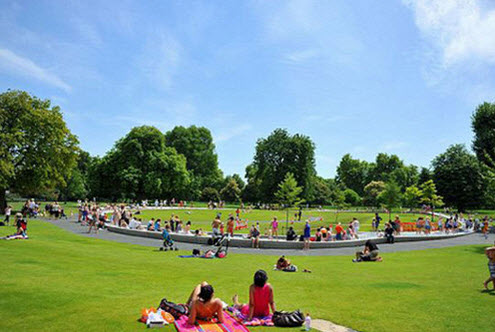 Hyde Park is arguably one of the best parks in the world, it certainty holds the crown for best British park. Spanning a massive 350 acres and sporting attractions such a large lake and the Diana Memorial fountain (opened by the Queen in 2004).
Many agree a visit to one of London's 6 royal parks is a must for any family visiting the city for the first time. The children's adventure playground is magical and there are always other events to draw people in all the year round.
The winter wonderland is always fun during the winter months, there is even the chance for a spot ice skating and exploration of an ice castle. British summer time Hyde Park is a ten day summer festival extravaganza that will delight children and parents alike.
Treat the whole family to a trip to Hyde Park, have a picnic, look at the wildlife and see all the sights without having to spend a penny.
Age restrictions
No age restrictions on this attraction. Children of all ages can enjoy.
Price
Entering the park and seeing the sights is completely free. If you wish to grab some lunch or make use of things such as the ice rink there may be a charge but it will be reasonable.
Facilities
Refreshment stands
Restaurants
Toilets
Disabled toilets
Water fountains
Information centre
Cycle hire
Cycle parking
Car parking
Adventure playground
Seniors playground
Lido
Tennis and sports centre
Deck chairs
Opening times
The parks gates are open from 5am until 12am, all year round.
Address
Hyde Park
London
W2 2UH
Nearest tube station
Hyde Park Corner Station is the nearest tube.
Contact
Telephone: 0300 061 2000
Email: hyde@royalparks.gsi.gov.uk
Website: http://www.royalparks.org.uk/parks/hyde-park
VCP Rating
9/10: An amazing day out with something different to do every time you visit.
Kensington Gardens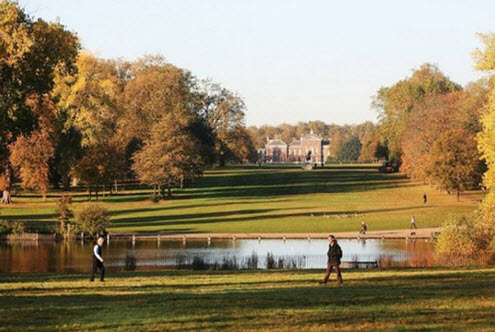 These gardens are the second of the six Royal parks to make the list of top free things to do in London and with good reason. Smaller than the colossal Hyde Park it still holds a mammoth 270 acres of land and once were the private gardens of Kensington Palace.
The paths are lined with majestic trees and the woodland is teaming with all kinds of wildlife. Take time to visit the Diana Memorial playground as well as the peaceful Italian gardens and see the kids bubble with excitement when they come face to face with the statue of Peter Pan.
Situated immediately to the left of Hyde Park it is hard to believe you are in the centre of London. Tamer than the busier Hyde Park this garden is perhaps more suited to older children but there is fun for all to be had by all.
Age restrictions
Suitable for all ages.
Price
That's right guys another free attraction for you to enjoy!
Facilities
Toilets
Disabled toilets
Drinking fountains
Car parking
Cycle hire
Cycle parking
Refreshment points
Café
Deck chairs
Playgrounds
Opening times
The park is open from 6am until 4.15pm every day of the week.
Address
Kensington Gardens
London
W2 2UH
Nearest tube station
Queensway station is close ad is on the Central Line.
Lancaster Gate is also right outside to the north of the gardens, again on the central line.
Contact
Telephone: +44 (0)300 061 2000
Email: kensington@royalparks.gsi.gov.uk
Website: http://www.royalparks.org.uk/parks/kensington-gardens
VCP rating
8.5/10: A spectacular park that is steeped in history, the best thing is it's so close to Hyde Park that an action packed, fun filled family day can be arranged free of charge with highlights from both attractions.
The British Museum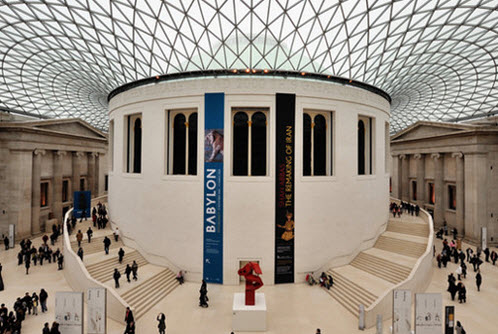 Founded in 1973 the British Museum was the first national museum in the entire world. Since its conception there has never been a charge for entering, it has always been open for any person who wishes to explore. Today the attraction draws in over 6 million visitors a year.
Many truly breath-taking relics and artefacts are held within these walls, including a stunning mummy family and the fabled Rosetta Stone.
A history of the world is one of the most popular galleries and there are rooms dedicated to such fascinating topics as witchcraft and religion.
Take the little ones on an astounding lesson that encompasses everything the world has to offer and get them busy with some of the engaging activities and talks.
Age restrictions
Fun for all the family.
Price
Entrance to this wonderful museum is free however a donation of £5 is suggested. Even if you do decide to donate the £5 it is still amazing value for a museum of this caliber.
Facilties
Toilets
Cloak room
Large luggage storage
Café
Baby changing
Baby feeding
Lost property
Child friendly eating
Opening times
The museum is open to the public 10am until 5.30pm all days with a later closing time of 8.30pm on Friday.
Closures will be in place on Christmas day, New Year's Day and Easter Sunday.
Address
British Museum
Great Russell Street
London
WC1B 3DG
Nearest tube
Holborn tube station.
Contact
Telephone: +44 (0)20 7323 8000
Email: information@britishmuseum.org
Website: http://www.britishmuseum.org/
VCP Rating
10/10: Another absolute corker of an attraction. Brimming with history and culture. Workshops are available for the children and new collections are regularly introduced.
National Gallery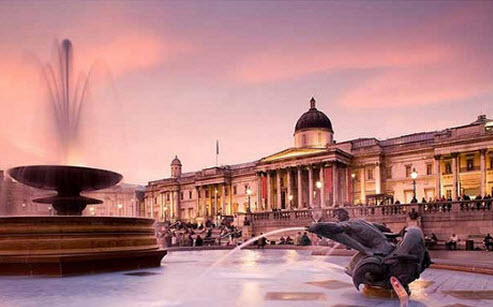 The national gallery opened its doors in 1824 after all royal art collections were nationalised over Europe. A visit will give you access to over 2,300 paintings from all over the world and by an eclectic array of artists.
Audio and visual trails are available for visitors so they can learn more about the works and ensure they don't miss out on any of their must see displays. Activities are also set up for families so kids can learn and play simultaneously.
Some of the paintings held within the walls of this Trafalgar Square building are infamous, such as Vincent Van Gogh's Sunflower. Artists such as Rembrandt and Monet can be found.
Encourage little painters to set free their creativity with a trip and see them light up.
Age restrictions
There is no age restrictions for this stunning gallery, however older children will undoubtedly get more out of the experience than the really young.
Price
Free for all, however there is a charge for certain exhibitions such as on loan collections, these prices are as follows-
Adult - £12.00
Senior - £11.00
National Art pass - £6.00
Student/ Job seekers - £6.00
Please note a small gift aid donation can be added to the admission price.
Facilities
Designated disabled parking available within fifty metres of main entrance
Drop-off point for guests available outside main entrance
In house AV available
Conference rooms / Meeting rooms
Venue allows outside catering
Raked or tiered seating offered
Toilets
Café
Shop
Opening times
The Gallery is open between 10am and 6pm daily with a later closing time of 9pm on Friday.
Address
National Gallery
Trafalgar Square
London
WC2N 5DN
Nearest tube
Leicester Square is the nearest station to the National Gallery.
Contact
Telephone: +44 (0)20 7747 2885
Email: information@ng-london.org.uk
Website: http://www.nationalgallery.org.uk
VCP rating
8/10: The perfect day out for any little dreamers or aspiring artists (there is one in every family). Focusing on great education and of course some of the most magical pieces of artwork since medieval times.
Horse Guards Parade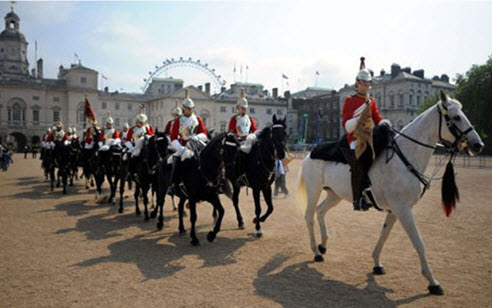 At 11am Monday to Saturday and at 10am on Sundays if you are anywhere near the parade ground near Whitehall you'll be in for a treat.
The traditional event of the Changing of the Guards happens on this site every morning, so it doesn't matter when you plan of visiting London you'll get the chance to see at least something special.
Plenty of other royal related ceremonies happen here as well including the Trooping of The Colour which takes place annually; during this parade the Queen is presented with the troops. It really is an enchantingly British day out.
Price
This charming show will cost you absolutely nothing.
Facilities
Unfortunately there no facilities at this site however there plenty of places nearby to find food and bathrooms.
Opening times
The parade ground is always open but if you want to see a specific event it is always best to research dates and times beforehand.
Address
Whitehall
London
SW1A 2AX
Nearest tube station
The Horse Guard Parade is just a short walk from Charing Cross tube station.
Contact
Visit http://www.tourist-information-uk.com/horseguards.htm for more info on the ceremonies and events on in specific months.
VCP Rating
6/10: This attraction will not take up much time and is quintessentially British however as it is outside the weather will have to be taken into account and younger children may get bored quite quickly.
Natural History Museum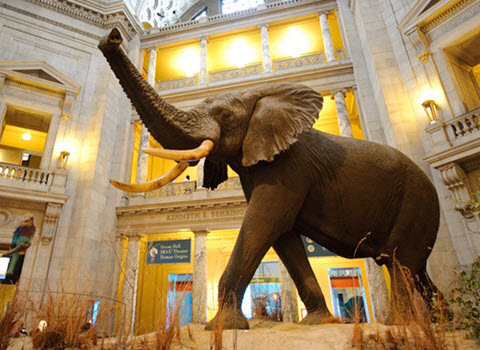 This is one that kids of all ages will absolutely love! With hundreds of displays including interactive ones to really get you involved in the fun as well as the model blue whale, dinosaur's gallery and the unforgettable T-Rex skeleton housed in the central hall.
Whilst in this iconic building you can watch scientists hard at work on a self-guided tour which also lets you see the Darwin Centre Cocoon where you'll find plenty of different and unusual specimens that are sure to peak the whole family's interest.
As well as the permanent exhibits there are exciting temporary events on that are sure to have you wanting to return every time a new one comes to town.
Age restrictions
This attraction is perfect for all ages.
Price
Oh, did we forget to mention the best part? It's completely free!
Facilities
Gift shop
Café
Restaurant
Picnic area
Wi-Fi access
On-site parking
Picnic area
Opening times
10.00am – 17.50pm, 7 days a week (Closed 24-26th December)
Address
Natural History Museum
Cromwell Road
London
SW7 5BD
Nearest tube station
South Kensington Station.
Contact
Telephone: 020 7942 5000
Website: http://www.nhm.ac.uk
Email: info@nhm.ac.uk
VCP Rating
10/10: This attraction is fantastic fun for everyone and definite must for anyone visiting London. No matter what your age this thrilling building and its contents will keep you enthralled for hours.
Science Museum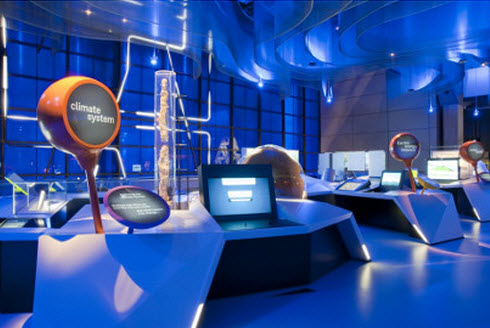 This incredible attraction has the title of most visited science and technology museum in Europe which is really no surprise considering its unbelievable contents.
Whilst there you'll be able to choose from over 15,000 items to see, which include Stephenson's Rockets and the command capsule from Apollo 13, perfect for any little ones fascinated by outer space.
There are plenty of things for you and your brood to get involved with; interactive galleries really bring the fun to life and you can even join in on a few lively debates.
Need a bit more excitement? Then why not try out the 3D and 4D Apollo space mission or Red Arrows simulators. This wonderfully techy adventure playground is also equipped with a huge IMAX 3D Cinema (the screen is bigger than 4 double decker buses!).
Depending on what time of year you go you'll find different events on that will open young minds and help develop a love of science that will last a lifetime.
Age restrictions
Children and adults of all ages are welcome.
Price
There is no admittance fee.
Faculties
Gift shop
5 different cafes
Terraced area
Wheel chair access
Parking
Opening times
10.00am – 18.00pm, 7 days a week (Closed 24-26th December)
Address
Exhibition Road
South Kensington
London
SW7 2DD
Nearest tube station
South Kensington Station is a short work away.
Contact
Telephone: 0870 8704 868
Website: http://www.sciencemuseum.org.uk
Email: feedback@nmsi.ac.uk
VCP Rating
10/10: Wonderful place that can be enjoyed by everyone for free, what more could you ask for and since it is so close to The Natural History Museum you might as well pack your day with knowledge and visit them both.
Crystal Palace Park
Situated in South London, this enormous park is the place to be on those warm days out with the family.
Once there you can enjoy the Victorian models of full size dinosaurs, the intricate maze, the beautiful lakes and marvel at the concert bowl. You can also view the remains of where the actual Crystal Palace stood before it burned down in 1936.
If the dinosaur statues have peaked your interest or you have a prehistoric fan in the family then you can see more of these life size exhibitions and much more in the Crystal Palace museum which is also situated in the park.
You'll have plenty to do that both you and your children will enjoy as park is also is home to the National Sports Centre, a playground, a children's farm and lots of open green space perfect for the kids to explore.
With all its lush green scenery and surprises round every corner to awe little children as well as big ones you'll be hard pressed to find a better place to spend the British summer time.
Age restrictions
Everyone is welcome in this park, so pack a picnic and get on down there for quality outdoor fun.
Price
Free for the whole family, there really is no excuse not to visit.
Facilities
Information centre
Free car parking
Toilet block
Wheel chair accessible
Café
Opening times
7.30am – with seasonal closing times.
Address
Crystal Palace Park
SE20 8DT
Nearest tube station
The closest station Crystal Palace Park Railway Station.
Contact
Telephone: +44 (0)20 8778 7148
For more information about the park or the history visit: www.bromley.gov.uk
VCP Rating
7/10: It's great to be in the outdoors, soaking up sun and breathing in the fresh air and this park is definitely the place to do that. Although you should try to time your visit for when there is good weather as it might not be as much fun in the pouring rain.
Deen City Park and Riding School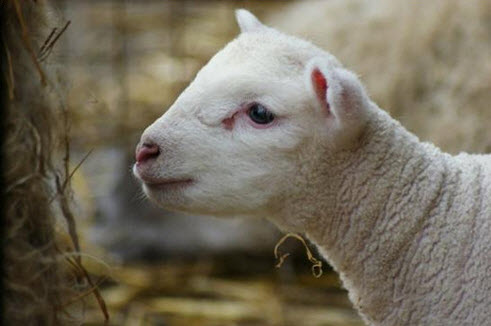 Based in the London borough of Merton, Deen City Farm is the place to be for animal lovers or aspiring vets of all ages.
They have range of different animals on site including horses, rabbits, goats, pigs, sheep, cows, poultry and they can even boast a delightful pet area.
There are tours available (these are charged but well worth the price) and there is also a riding school which is perfect for any parent who keeps being asked for pony every Christmas.
Whilst the kiddiewinks oh and ah at the fluffy animals you can take a little browse round the farm shop which offers you a chance to buy the produce made by the farm's occupants including free range eggs. You'll also find a delightful range of gifts and pet supplies for the family members who couldn't come with you.
Age restrictions
No restrictions apply and all ages are welcome
Price
This wonderful day out is completely free apart from tours which are charged. All donations are greatly appreciated though as they help keep the farm ticking along.
Facilities
Farm shop
Café
Riding school
Opening times
Tuesday - Sunday 10.00am -16.30pm
Address
Deen City Farm and Riding School
39 Windsor Avenue
Merton Abbey
London
SW19 2RR
Nearest tube station
Both South Wimbledon and Colliers Wood stations on the Northern Line are within walking distance from the farm which takes about 20 minutes.
Contact
Telephone: +44 (0)20 8543 5858
Website: http://www.deencityfarm.co.uk/
Email: information@deencityfarm.co.uk
VCP Rating
7/10: Who doesn't love spending time with loads of cute animals? The only reason that we have knocked off a couple of points is because the 20 minute walk from the train station may be quite difficult if you have younger children with you.