Travelling in London with Children
Getting into London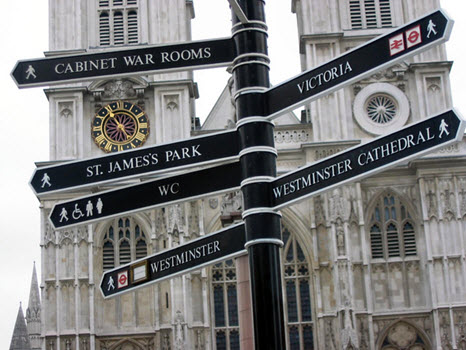 Driving by car
It is undeniable that there is a certain freedom that comes with driving your own car. The road is your own and you dictate which route you feel like taking and just how fast you want to get there. Getting to London by car is easy peasy.
Just hop on the motorway in the right direction and follow the signs. The M1, M2, M3, M4, M11, M20, M23, M25 and M40 all head there. The M25 is the Orbital Motorway that almost encases the city, this makes it painless to get from one side to another. Just make sure you are aware of when and where tolls apply.
However you may find yourself caught in one of those pesky traffic jams on the way there which could end up ruining your entire day and you may find it more difficult to get anywhere once you get inside London. We recommend getting the train to avoid unnecessary stress.
Train
Thetrainline.com has a mission to help customers save money, time and hassle. The tools they have created and ease of finding you the cheapest ticket for your route has made them the leading online provider for rail tickets.
Did you know that by booking your tickets in advance, rather than purchasing at the station on the day you can save yourself up to 43% (on average) on tickets. The cheapest tickets are released 12 weeks in advance so that's the best time to find a great deal, but you can still save money by booking up to midnight the day before you travel, amazing!

They have a ticket alert system, which you can sign up for and it will email you as soon as the tickets come on sale so you never miss out. Also there is a Best Fare Finder tool which shows you the cheapest tickets you can get across all times of the day and days of the week, so if you're flexible then this will help you grab an awesome deal.
Off peak travel will ensure the fares stay low for the whole family and be sure to double check prices as two singles can often be more cost effective than a return. If you and your family travel quite frequently then it may be worth considering a family railcard too.
A small fee will purchase your railcard for a year and means you and your brood will save 1/3 of selected adult fares and an unbelievable 60% off selected children's fares. Two adults can be named on each card along with up to four children. There are a few different types of railcards available for all.
If you want to sit back and enjoy your journey, take in the scenery or simply avoid sitting in traffic, I would suggest taking the fast and easy option - travel by train. This option is convenient and saves money on both petrol and parking. Find your next journey with thetrainline.com
London is the hub of the UK rail network so there are always services going both in and out every day.
Getting around London
Assuming you have made it safely into this bustling metropolis you then have to navigate your way around with children in tow. This sounds daunting, the kids are hungry, you are already stressed out from the journey on the dreaded M1 and you have absolutely no idea on how to proceed. Well you will be pleased to know that you have lots of choices.
The Tube
The London underground is synonymous with the city itself! This is the method of transport with which most home grown Londoners travel. This is due to its easy to read maps, quick service and reasonable prices.
The London Underground is the oldest and one of the biggest in the world. There is well over 200 miles of train line and about 40 ghost stations (named as such because they have been abandoned or grown into disuse). The history behind this London institution is actually fascinating and keeping the little ones entranced with tales is sure to keep them quiet while you travel.
Today the lines and stations of the affectionately named "Tube" are all colour coded and presented in such a way that it is easily understandable even for a first timer.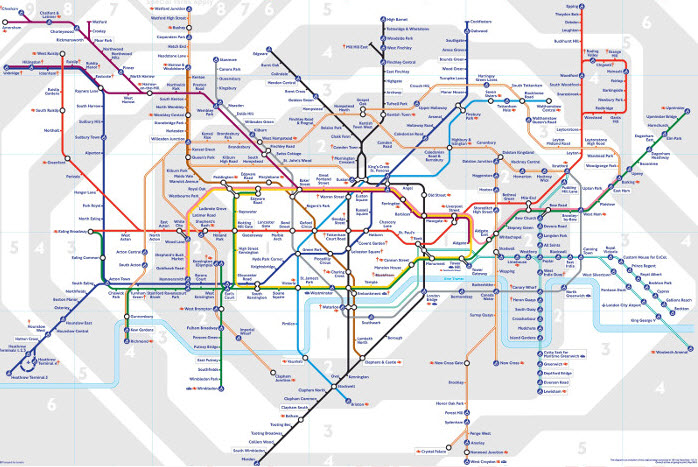 As you can see from the map, the system is now also separated into zones. These zones further make it clearer to see where you are and where you need to go. Most tourist attractions will tell you which route you need to travel in order to visit them. Zone 1 is central London, the structure works its way out with zones 6 to 9 being suburban London.
The most inexpensive way to ride the rails will be to purchase the infamous Oyster card. Cash is the most expensive way to travel, with a single journey being almost twice as much as the same journey that is paid with an Oyster card.
On the Buses
One of the most iconic images (second only to Big Ben) that springs to mind when you imagine this urban sprawl of London. Over the years there have been countless fridge magnets and bottle openers sold to tourists from all over the world depicting these hulking red contraptions. Behold the Great London Bus!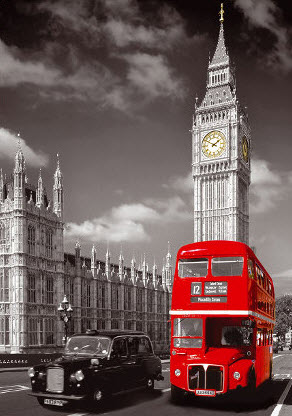 If you decide this is the way you want to travel with your family on your next trip to London the most important thing to know is that your money will do no good. Yes, that's right since last summer all buses traveling in London have been completely cashless. You can however pay in a number of other ways
Oyster card
Visitor Oyster card
Contactless payment card
Day Travel card
Mobile phone with bank app
As you can see there is no need for you to have a pocket full of coins. This change, as well as making bus travel easier for customers, also means that London saves a massive £24 million over the course of a year. This money will be invested back into the transport system.
The bus routes are mapped in much the same way as the underground map, each route is colour coded. The main routes will run 24 hours a day for your convenience with less popular ones running late into the night. London is the perfect example of a city that never sleeps.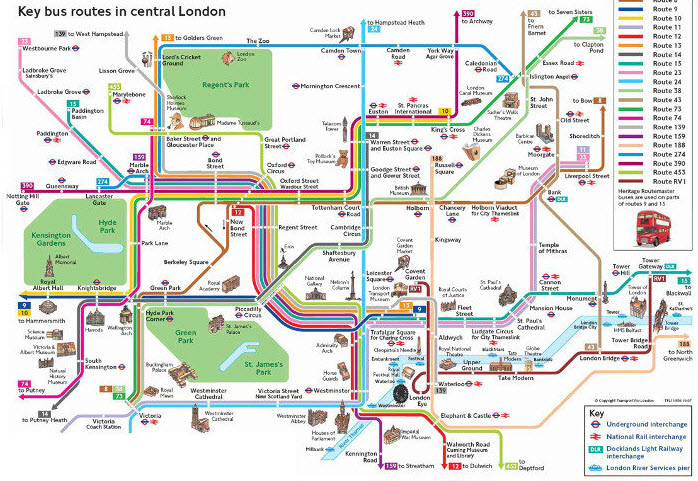 The Oyster Card
The Oyster card is a prepaid smart card that is able hold all your travel fares in one place for easy access. This includes buses, the underground and tram fares. You can set up payments so you never get caught short with no credit as well as being able to add travel cards that last as long as a year.
Don't worry about someone using the card if it is lost or stolen, you can report this online with your account and the card will be disengaged and rendered useless.
Visitor Oyster Card
The visitor Oyster card is the cheapest way to travel for a short time in London and is a must if you wish to travel by bus.
To get your hands on one all you have to do is order it online and it will be sent to your address within 4/5 days. The credit will already be placed on it so it will be ready to use right away.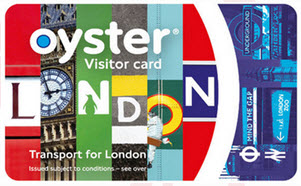 There is a small charge of £3 for ordering but you get to choose how much credit you need on the card, the options begin at £10 and work their way up to £50.
What's really great is that it can be used to allow access to lots of modes transport (even the over-ground), as well as offering the holder the chance to escort up to 4 children under the age of 11 with no extra charge added.
To keep up the tradition of excellent value for money the card is capped so you can never go over a certain amount. So you could spend all day just riding the tube and it would still only cost you the price of 3 journeys.
Taxi
The last mode of transport is a little more extravagant, however if you have more than one child in tow it may be worth the extra pennies for this less stressful way to travel. The London Black Cab or Hackney carriage if you prefer.
London taxis drivers are known to be some of the most accommodating in the world and they are smart fellas too. To become a driver in London you have to complete a test ominously dubbed 'The Knowledge' this is one of the hardest exams in the world and has been compared to having the map of London implanted into your head.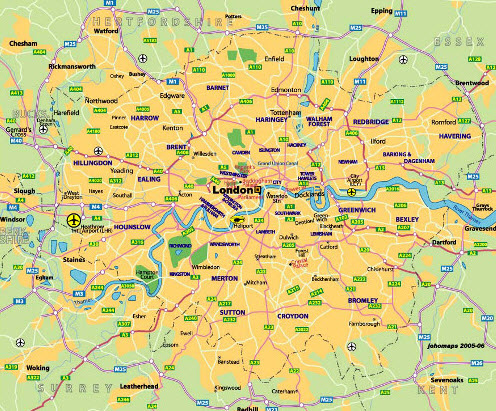 It is this knowledge that enables a cabbie to get you anywhere you need to go without much hassle and in no time at all.
The price of a cab will vary depending on where you are traveling and what time of day it is. Generally the fare will cost you about £5.60 a mile and this price increases if you wish to travel over 6 miles.
Walking
The final and by far the healthiest choice for getting around is simply good old fashioned walking. This option is best for shorter journeys and perhaps only if you have older children.
You will not be trapped underground where you may miss some wonderful sights and you and your family will be able to make the most of a bit of fresh air.
Legible London has been set up to make navigating the streets and alleyways a breeze. The system involves a series of map based signs that show you where you are and the notable attractions nearby. Walking times are displayed so you have an idea of how long it will take you to get there.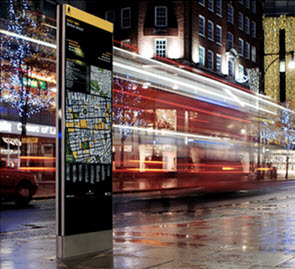 If this sounds like the thing for you then just keep an eye out for the distinctive navy and yellow signs. More keep popping up all the time and the aim is to have 3000 signs by the time 2021 rolls around. Easy as pie and it's free!