Beginners Guide: What to Expect from a Skiing Holiday
The first holiday of the year is ski season, and what a great season that is!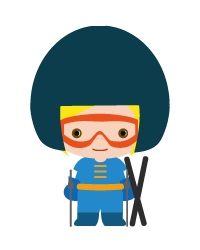 If you're new to the game, you're probably stood in front of the TV mimicking the moves of the professionals on Ski Sunday. But let me tell you, the mountains aren't anything like your local dry ski slope.
Oh no, they come with spectacular views and real snow. You've upgraded from a lowly dry ski sloper to a fully fledge mountain tamer, well nearly. We like to be optimistic!
So what can you expect from your first skiing holiday? Bundles of fun, a truly amazing experience, and a real calorie burner (in a pleasurable way of course). You'll have legs like a prize stallion and buns more toned than Kim Kardashian's. However, you'll also encounter plenty of falls, aches, swearing and tests of patience.
Let me tell you, no matter how many times you fall over, there will never be a graceful way to get back up. But a skiing holiday is totally worth it, so follow our beginner's guide to ensure you're not that person who has all the gear and no idea.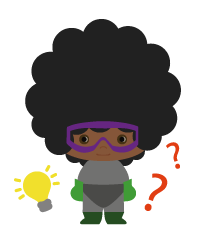 List of Must-haves
In order to really make the most of your skiing experience, make sure you have a checklist of these essentials. Whether you pack them in your luggage before you go, or get them the morning of your first ski, make sure you have them.
Lip salve and moisturiser

Due to the high altitude, your skin will dry out like crazy. So make sure you carry some sort of lip salve or moisturiser around with you. It'll soon be your holy grail! There's nothing worse than feeling like you have dryer lips than a slug in salt. Big mistake.

Snacks for energy

Skiing is a very big calorie burner, so it's important to keep something in your backpack to refuel your body with energy. The last thing you want is to become light headed when taking on the red route, or maybe even the black one. Not for the faint hearted though!

Sun cream

Despite being surrounded by cold snow, the sun is very strong and so the higher up the mountain you go, the stronger the sun cream factor you will need. You'll see a surprising amount of sunburnt panda eyes from skin being exposed.

Thermals and Layers

Get thin thermals so that you can layer them up underneath your coat. Make sure they're a snug fit so they're close to your skin to insulate more heat. Have lots of thin layers so you can strip off to stay cool.

A good pair of socks

Make sure you get socks specifically for skiing. These are vitally important and must be thermals so you don't get cold tootsies. You also need to ensure they're not too thick and fluffy so they can fit in the ski boots.

Neck warmers

These are great for keeping your neck warm, funnily enough. They fit under coats and helmets, doing the job nicely.

Gloves:

You want gloves which are practical and won't restrict any movement. Invest time and money in finding a good pair, not just ones from Primarni, you'll soon regret it.

Sunglasses/Goggles

Whether you choose to wear goggles or sunglasses, protecting your eyes when the sun is out is a must. This is because the sun beams are extremely strong as it reflects off the snow. When buying, go for lenses which have universal lenses, these will prepare you for all conditions.

Backpack or fanny pack

You're going to need a backpack or a fanny pack to put all those essentials in, but make sure it's lightweight. There's nothing worse than carrying what feels like rocks in your bag. You're going to be taking this from A to B.

First Aid Kit

Don't go overboard with your first aid kit, you don't want to be mistaken for the local doc. Simply take a few painkillers, bandages, plasters. There will always be instructors on the mountain to help if you're in need of any help.

Helmet:

A helmet which fits properly is the most important thing. You'll find all sorts of ones available from bright colours, to the more tech savvy ones where you can put headphones and Go Pro action cameras through.

Camera/Go Pro:

Now you wouldn't want your first experience to go unseen by the others stuck at home. So make sure you take some sort of camera or Go Pro which you can attach to yourself when going down the mountains. It's fantastic for memories and capturing sneaky pics of your fit instructors.

Travel Insurance:

Last, but certainly not least, you need to buy some travel insurance before you leave the country. Because… well, you know…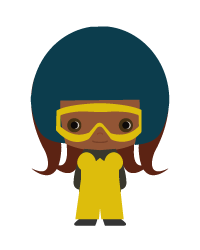 What should you wear?
A lot of newbies think that they need skiwear which is thick, so that it keeps them lovely and warm. However, if you wore that then you'd be hotter than Nelly, and would have more sweat patches than a fat man finishing a marathon.
Skiing is a very athletic sport, so don't go piling on the thick layers. You're better off going for thin ones, so that you can take one off to cool down.
Another tip is to borrow, don't buy. A lot of beginners get carried away and feel the need to buy everything before they go. See what you can hire from your ski resort from the list below and save a few quid for the local bar.
If you did need to buy, then Sports Direct sell affordable skiwear, offering real value for money. They have all the basics, for all the family, so no one will go a miss.
All the products have a padded structure but don't restrict any movement. They also have zip pockets for all your must-have essentials. When skiing you want your attire to be waterproof so that it protects you from all weather conditions and the dampness of the snow. The Sports Direct collection certainly doesn't disappoint with their fleece lining insulating products.
What you will need:
Helmet
Hat
Poles
Goggles
Sunglasses
Ski jacket
Salopettes
Skis
Boots
Gloves
First layer of clothing such as thermals
Midlayer being a thin fleece
Thermal Ski socks
Neckwarmer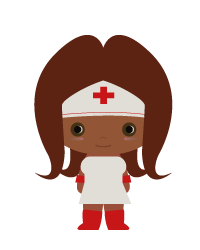 Ski Slope Rules
Follow these to avoid any humiliating Bridget Jones type moments.
Respect others on the slope.
Try to keep your speed under control whilst surrounded by others.
The person in front has priority, so give them a wide birth.
When overtaking, give them plenty of space.
If you have to stop, stop at the edge. Don't stop for a picnic and a chinwag in the middle.
Look up and down the mountain before entering.
Obey all safety signs and instructors.
Safety Signs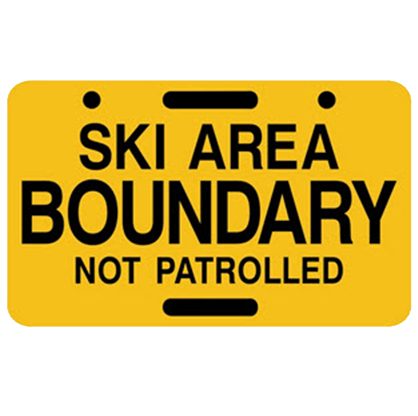 This means you're leaving the ski area, and you go at your own risk as it's not safely patrolled.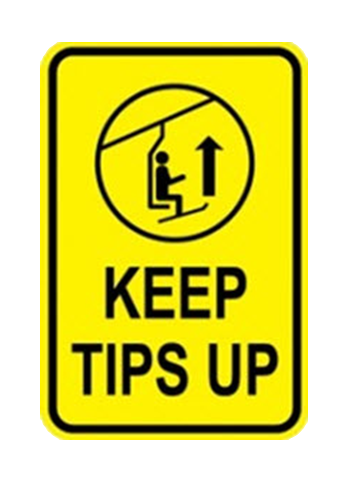 If you make it to the level to use chair lifts, keep your skis up so that they don't catch on anything.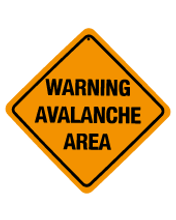 This area means it's at high risk for an avalanche, so for your own safety keep away.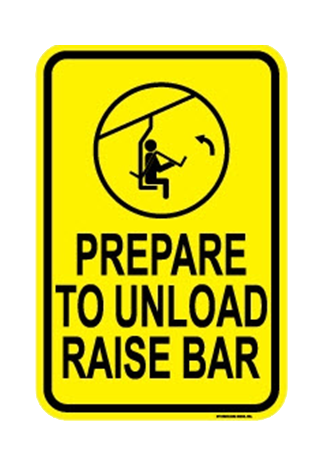 When you're on the chair lift and it's nearly time to unload make sure you raise the bar.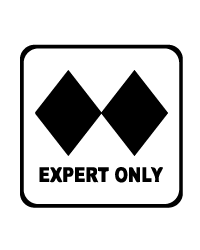 This will be an expert trail only.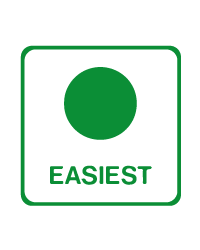 This is a green trail and for beginners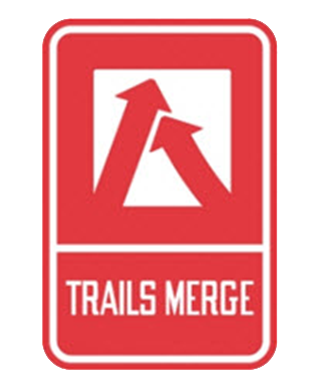 This is when two or more trails shall merge into one. So beware of more skiers joining.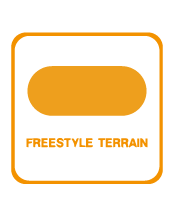 This is where professional freestylers go, they'll be jumps, half pipes, ramps and boxes.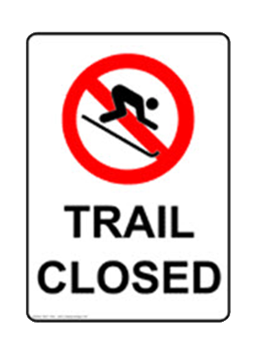 When this sign is up, it means you're not allowed to go down that trail for your own safety.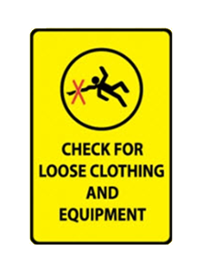 Make sure all hair is tucked in, and nothing loose is hanging out to prevent accidents.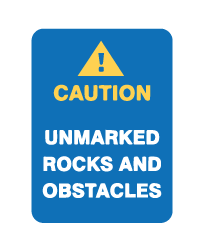 Beware of rocks and obstacles as they're not always marked, and may cause you to fall.
Top 25 Don'ts
1

Don't ski on mountain trails which are above your skill level.

2

Don't get in the way of the professionals.

3

Don't stop in the middle of a slope for a chinwag and a picnic.

4

Leave the heels and dresses at home, it's not a fashion show after dusk.

5

Don't think you know it all, have patience and let the instructors help you.

6

Don't wear a ridiculous amount of layers.

7

Watch out for flags, don't go over them, go round them.

8

Don't think all chair lifts are the same.

9

Don't sit down on the button lifts for beginners.

10

Don't ski off-piste.

11

Don't ski alone.

12

Don't eat yellow snow.

13

Don't skip breakfast.

14

Don't adjust your ski bindings yourself.

15

Don't drink and ski, stopping for the loo is inconvenient.

16

Don't forget your lift pass.

17

Don't ignore safety notices.

18

Don't forget where you've placed your skis after lunch.

19

Don't forget to buy your instructor a beer.

20

Don't forget your skiing essentials.

21

Don't forget a camera or a go pro.

22

Don't think that all instructors speak English.

23

Don't buy all your gear on your first trip, borrow or rent.

24

Don't think you're too cool for long johns.

25

Don't forget to have fun.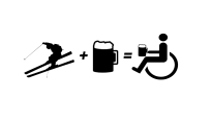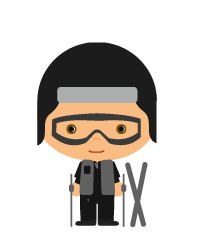 Poser Alert!
You can usually spot a poser from 100 yards away. They're associated with the upper-class lifestyle and will undoubtedly be wearing fashionable designer clothes. They'll also be sporting immaculately clean equipment, almost always fresh from the shop.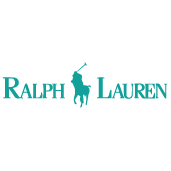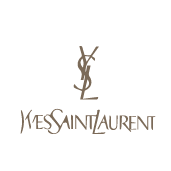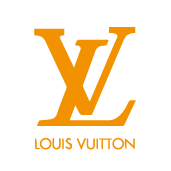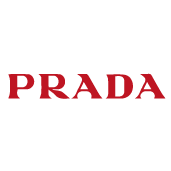 Their main concern is how they look, and whether they can be seen in the very best bars, clubs and restaurants. They're not necessarily interested in the sport. But don't worry, you can still wear your fake Ray Ban sunglasses and not give two hoots.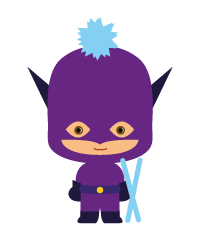 Top 10 Silly Hats
Everywhere you look, you'll see a silly hat. From the glamourous, to the hilarious and the damn right ugly, but it's all part of the attire. Most importantly, they'll keep your noggin warm.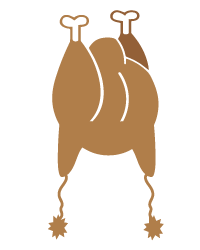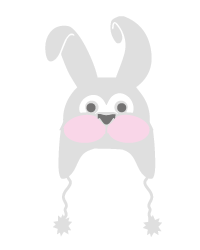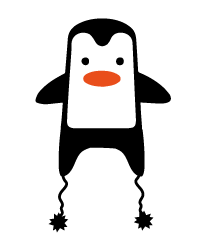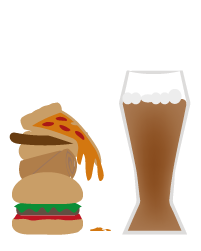 Food and Drink
Soaking up the atmosphere and being surrounded by people who all love the same sport whilst enjoying some incredible food and drink, is all part of the experience. You can find these places on the mountains, waiting for you at the bottom and at your resort. You won't be stuck for food.
The food and drink depends on which country you're in, but the most common drink you'll find is Kronenburg 1664 and Heineken Lager. These usually come in those massive beer glasses we set our eyes on at the Christmas markets. There's no shortage of hot drinks either.
Then the food. They have mouth-watering cheese fondues, which are extremely popular and yummy, along with big pizzas and crepes. You won't be going without your burger and chips either. Good job skiing is such an active sport because you're going to be in carb heaven!
How to Tackle the Button Lift
In order to reach the most spectacular of places, "button lifts" are usually used for narrower areas and for beginners. Unfortunately, practice makes perfect so after a few falls you'll get to grips with it.
Just grab the bull by the horns, unlike this guy in the video below.
Step 1: Stand at the beginning of the button lift, with your skis parallel and not crossed over.
Step 2: It's all about posture, so make sure that your back is straight and your knees are slightly bent. Then twist your body round and have a hand ready to grab the pole behind you.
Step 3: Put the pole inbetween your legs, so it's resting on your inner thighs. Perch your bottom on the "button" but do not sit down. It may look like a seat but it's not. You just want to slightly rest on it, and put more of the weight and control into your thighs.
Step 4: Then be prepared to go with the movement of the ride, making sure you keep that posture. When you want to get off, grab the pole and remove it from underneath you, and move to the side as others will be coming up behind you.