Gifts and Occasions
People have bought gifts for each other for hundreds of years now, and it has become more of a routine in our everyday lives. We do it because it's the best way to show someone how much we care about them, and that we're thinking of them whatever the occasion may be.
People are working more now, meaning more disposable income so the gifts are a lot more extravagant than they were all those years ago. Teenagers are getting flash cars for their birthdays and newly-weds are getting their honeymoon all paid for.
Yet, some people may have had to sacrifice their salary in order to afford a present for a loved one, especially as parents have the pressure to be Santa Claus too. But it's not all about how much you spend on them, it's about giving something which is thoughtful and memorable. Sometimes a handmade present which has come from the heart is the best.
Whether it's a birthday, mother or father's day, christening, anniversary, new baby, wedding, Christmas or seasonal events like Easter and Halloween, it's the smile on people's faces and the appreciation which determines whether you do gifts again or not. People just love the giving and receiving nature because it's fun.
I'm definitely like the little boy in the John Lewis advert who can't sleep because he's too excited to give his family the present in the morning.
Our Retailers

We know that present buying can be costly so let us help you out with your spending by giving you some examples of some brilliant retailers who will provide you with the best gifts.
Interflora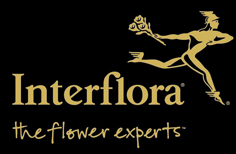 Interflora is an award-winning and the most recognisable flower business. There are over 1,800 expert florists across the UK and Ireland. Every day they create something new and different with attention to detail, so that they can provide the best service to their customers.

Flowers are so simple yet such an affectionate gift. You can send a small or big bouquet, a plant or a personalised flower arrangement for any occasion and it's sure to put a smile on the recipient's face.
Red Letter Days


After the new ownership in 2005 by two dragon den entrepreneurs, Red Letter Days offers a wider range of experiences which suits everyone. They now vary in health and beauty, culture and history, sport and adrenaline activities just to name a few.
Whichever one you pick, Red Letter Days has a high reputation for making your day out to be perfect and memorable. These include fast cars, hot air ballooning, zorbing and skydiving to something more relaxing like cream tea in a country house, spa days and meals in the top London restaurants.
Thorntons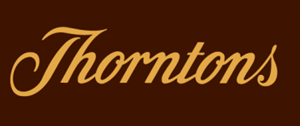 Thorntons has been going for 100 years, and it's easy to see why! It's one of our favourite chocolate shops which provides us with excellent quality chocolate with a huge selection of all things yummy. They have over 600 shops over the UK with huge popularity for their special toffee products.
It's a gift you can't really go wrong with it. Whether you want something small and on a budget or a gift which is big and from their occasion section, Thornton's won't let you down.
Amazon


Amazon is the largest internet store in the world and the number one online destination to get virtually anything from. However, when it first started it began as a bookstore. They then decided to get a handful of DVDS, CDs, videos, games, electronics and clothes to see how they would sell. After huge demand for the products, these have now become Amazon's top sellers. It's cheaper than some of the high street stores and the delivery is cheap as chips if not free.
Majestic Wine


If the person you're buying for is partial to the ol' grape, then head to Majestic Wine. They have been building their services so that you can get wine gifts sent to your home rapidly with their brilliant gift service. Or you may want to send it to the person's front door with a gift message.
They specialise in smaller gifts of wine and champagne which would be perfect for birthdays, anniversaries, new jobs and more.

What are the must have gifts for Christmas

With the biggest present-giving season coming up, we thought we'd give you some ideas which are fit for all the family and friends.
Health and Beauty
What better present is there than getting something from the health and beauty range when it's the party season? Whatever your budget you can choose from high end designer products to good quality high-street ones. The gift sets of different palettes, fragrances, skincare and electricals make brilliant presents for women who love taking pride in their appearance.
Sports, fitness and outdoors
Do you have a sport fanatic in your family? Then I'm sure they'll love getting some new gym equipment such as the new pull up bar, or some gym gear to encourage them to keep up the good work. Why not get them a new bike or tennis racket to enjoy the outdoors with. After indulging with plenty of turkey, chocolates and alcohol they'll be thankful that you got them such an awesome gift to start the New Year with.
Technology and electronics
Technology is advancing every day so make sure you're up to date with everything. Maybe you want to get your parents to become more tech savvy, so why not buy them an iPad? Or is your child's phone contract running out? Get them the latest iPhone in their favourite colour. Have plenty of giggles on Christmas day by getting the family a Wii so everyone can join in with the games.
Games, books, music and movies
If you're a book lover then why not swap a hardback for a kindle? You can still get all your favourite reads on it. But if you want simple stocking fillers then games, music and movies are always popular with all ages and genders.