Restaurants, Takeaways and Bars
Why spend hours sweating over a steaming hot stove, preparing and cooking food, when you could grab your coat and head off to a fancy restaurant. Chinese, Indian, Italian, Mexican, you name it; there are so many cuisines available that we're all spoilt for choice.
Rather than serve yourself, be waited on, flick through the menu and pick from a selection of mouth-watering dishes that'll bust your hunger and leave you with just enough room for desert.
And if you'd prefer not to leave the comfort of your own home, then a take-away is perfect! Have a night in with a bottle of wine, a movie and your favourite cuisine.
Both options have their pros, so it's an extremely difficult decision! However, here at Voucher Codes Pro, you've got the best of both options available, as we work with a number of amazing Restaurants, Take-aways and Bars.
In this category, you have access to exclusive voucher codes, 2 for 1 offers and the latest deals. Whether a night in is on the cards or a romantic evening out, you have a fantastic choice of money-saving discounts available.
Spending money on a delicious, fully-prepared meal has never made so affordable, so what are you waiting for, whether it's a midweek treat or a date on the weekend, we've got you covered!
We have now got a fantastic Mobile App that you can download from the App store. Its innovative function "Near Me" is alert to its surroundings, enabling all users to conveniently find all the best deals nearby, including restaurants, take-aways and bars.
So, whether you're out and about looking for a restaurant to stop off at or you are at home, on the internet, browsing for various take-away deals, here at MoneySavingHeroes you'll find exactly what you're looking for.
Our Retailers
If you want to head out for a meal, here are some restaurants that you can find various discounts and promo codes for in this very category.
Zizzi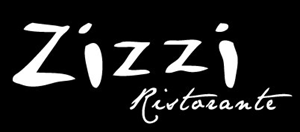 A delectable high-street restaurant is without doubt Zizzi. Authentic Italian food freshly cooked on order and a tranquil ambience makes for a memorable night out. Whether it's a meal for two or a large group, your mouth will be watering from the moment you walk in. A real favourite of ours!
Frankie & Benny's

Love Italian and American food? Love Frankie & Benny's! We're talking beef burgers, steaks, chicken, pasta and pizza, along with yummy side orders too. Eat in comfort and style in one of their many unique themed restaurants throughout the UK. Eat for less by using a promo code of ours.
Toby Carvery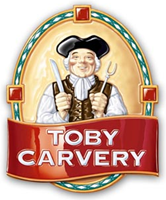 It's not possible to go more than 7 days without a traditional roast dinner. At Toby Carvery, they use only fresh vegetables and meat, which includes a variation of chicken, pork, beef, gammon and turkey. Eat as much as you want for a set price, which can of course, be made more affordable with our many discounts! Wow!
But wait, what if you'd prefer a take-away? No need to worry! Here are some of the restaurants available!
Dominos Pizza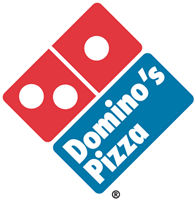 Our stomachs are rumbling at the thought of a Dominos Pizza right now! One of the most popular take-away restaurants in the UK, they are ideal for a daytime snack or evening meal – the choice is yours! Renowned for the generously low prices, we can make these even cheaper, thanks to our many deals and voucher codes!
Hungry House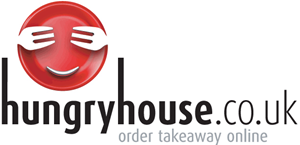 Whatever cuisine you fancy, Hungry House can help. With thousands of menus for independent take-away restaurants around the country available, you'll be sure to find just what it is your taste buds are longing for. Once you have found where and what it is you want, order with Hungry House and they will pass the order straight through to the respective restaurant. It's never been so easy!
Just Eat

Just Eat works similarly to Hungry House. Partnered with several different take-aways, from Thai to Chinese, Kebabs to Pizza and Indian to Mexican, you can browse through many different menus and order online. Perfect for those lazy evenings, your food will arrive within the hour, hot and ready for those hungry mouths.
With this many fantastic restaurants and take-aways available, indulging in delicious meal has never been so affordable.
What's hot?
The fab thing about restaurants and take-aways is that it's very hard to become bored with the same types of food. Even if you find yourself frequently visiting the same establishment every weekend, there are so many different dishes on offer that you're always discovering new fabulous tastes.
As we head in to the festive season, it's fair to say that more of us will be enjoying celebratory meals with the family. Whether you want to dine out or order a take-away for home, we've got you covered.
Make it an extra special occasion to remember and save some money when booking. After all, we're here to help!
Whether it's a gigantic Chinese for the family to enjoy or a romantic Italian for two, we're sure that you can make all the right impressions when needed.
Want some more?
You'll probably be pleased to hear that at Voucher Codes Pro we've got a team of creative content genius'. They're all experts in individual sectors, like food & drink and this of course includes restaurants, take-aways and bars, as well as home recipes.
So if you're looking for something sensational, whether it be to find the perfect place to dine out, the best bargains on take-aways or home-made recipes, we've most probably got a blog to cover it!