Travel
Holidays, always bringing us endless joy and excitement. They get us through those taxing Monday mornings, those boring meetings and those tiring commutes.
We look forward to them, boast about the destinations and once back can't wait to show off our holiday snaps. We scrimp and save to make sure that we have the best time possible when away with our family and friends.
The travel industry has changed a lot in recent years with the introduction of the internet; which is now the most popular place to book a holiday replacing the high street stores.
This means that travel companies can keep overhead costs down and display all their holidays in one place as well as all their latest deals.
This created an increased level of competition between companies; all trying to offer their customers the best price which is great for us as we can get our dream holidays for the lowest possible price.
It doesn't matter what type of break you're after they'll be one to suit your needs whether it be soaking up the rays on the beach to partying the night away at exclusive bars and clubs. You'll also find adventure holidays perfect for adrenaline junkies and cultural vacations for the history lovers.
Our Travel Retailers
Thomas Cook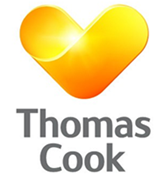 This long standing UK travel company is a well-known and respected industry leader which isn't really that surprising when you consider that they offer a wide range of destinations, board options and also have their own airline.
As well as having a plenty of high street stores filled with helpful and knowledgeable staff, you'll also find that their website is easy to understand allowing you to book your holiday quickly without hassle with the peace of mind that you're getting a cracking deal.
Thomson

This company really doesn't need any introduction; this beloved holiday retailer has been providing wonderful vacations to Britons for many years and could easily be described as a UK favourite.
Just visiting their website will allow you to see why for yourself with an unbelievable amount of destinations and all featuring fantastic savings that will definitely allow you a bit more spending money.
Plus their staff are always happy to give advice and double check that you're getting the lowest price for your holiday.
First Choice

The aptly named Home of the All Inclusive does exactly what it says on the tin. You'll find an amazing range of breaks with this stress free board option.
Who wouldn't want to go all inclusive given the choice, well at First Choice you have it! You can get a brilliant holiday where you don't have to worry about money for food or drink as it's all covered and you're bound to find your ideal one at a wonderfully low price.
Butlin's

Searching for family friendly fun that doesn't involve too much travelling (we all know how hard that can be with little ones) then look no further than Butlins who pride themselves on UK breaks that have been designed with families and children in mind.
You'll love the entertainment available for kids and adults and don't forget all the activities on offer but more than that you'll love the prices.
They always have a new deal to be taken advantage of on their website, so there really isn't any excuse not to book with them this year.
Where should you go this year?
Here at Voucher Codes Pro we are avid travellers so we've come up with a small list of must visit destinations.
Santorini, Greece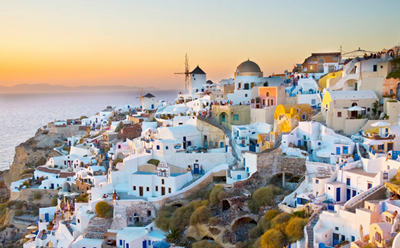 This one really is a no brainer, with traditional white wash villas, gorgeous beaches and of course heaps of history for you to delve in to.
The views are spectacular and there are plenty of things to keep you busy each day no matter what your interests are.
You'll love the local cuisine, the tranquil setting and the friendly locals, trust us when we say once you get there you'll never want to leave.
Let's not forget about the dazzling sunshine that graces this land in the summer months right through to October. Gold glowing skin is a given when visiting this delightful island.
Lapland, Finland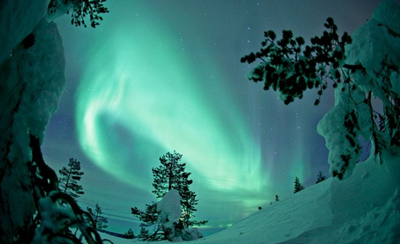 Beaches not your thing? Then I think we may have found the perfect alternative; Lapland!
This exciting destination is best enjoyed in one of the many adorable log cabins although no one could blame you for wanting to spend at least one night in one of the stunning ice hotels.
Finland offers a great mix of outdoor activities such as skiing, sledging and snowboarding and family fun with reindeer sanctuaries and the best hot chocolate you'll ever have!
There is also one very important reason to visit this captivating place that we haven't mentioned yet; the Northern Lights. There is nothing quite like a frozen winter wonderland and the sky lit up with breath taking swirls of colour.
It can't be explained how beautiful it truly is and no photograph can do it justice, so I guess you'll just have to go and see them for yourself.
Tenerife, Spain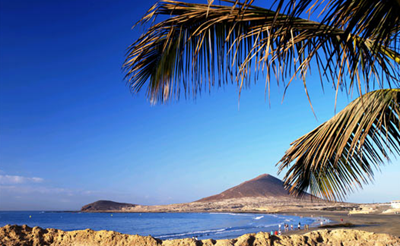 This one is ideal for those of you looking for a beach to work on the tan during the day and a thrilling night life after dark.
This island is just what you need for a bit of party but don't be fooled it's not just about drinking and dancing. Tenerife is home to a national park, two world heritage sites and plenty of enthralling natural landscapes.
So if you do visit Tenerife don't forget to explore everything that it has to offer from its warm climate and water sports to its golf courses and historical towns.
We would recommend this trip to anyone who loathes travelling as the plane journey is relatively short and pretty much all airlines fly there.