About TUI and using a TUI discount code
TUI Group is one of the biggest international travel agency's in the world today and with the recent closure of Thomas Cook, they are only getting more prevalent. The travel company have currently been going strong for over 100 years and show no signs of slowing down. TUI as we know it today went through a huge rebranding event in 2015, this allowed all of the smaller brands, such as Thomson, Falcon and Thomson Lakes and Mountains to become unified into one giant tour operator that deals with everything.
During this stage, some smaller companies did remain standalone such as First Choice, the home of the all-inclusive holiday, Crystal Ski Holidays, RIU and Marella Cruises. Each of these never the less remain part of TUI.
TUI's reasons for this massive rebranding were to be able to deliver their customers the most individualised package holiday experience around. They recognised, however the need for the potential holidaymakers to stay in control of their bookings. With the rise of social media and smartphones with sophisticated apps that allow you to do almost anything from your sofa at any time of day TUI managed to radically reshuffle their company and stay in the game.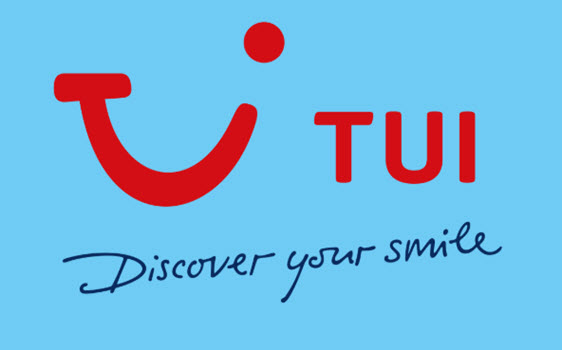 Today TUI UK whisks over 6 million people on their dream getaways to one of over 80 destinations. These destinations span 6 continents and include long and short-haul flights as well as city breaks and cruise lines.
Some of the most popular places to book with TUI are:
Cape Verde
Jamaica
Tenerife
Croatia
Caribbean
New York
Lisbon
You get a ton of choice when you book with TUI Travel, you can book a traditional hotel or villa holiday alternatively you could book one of the popular TUI Cruises, these set sail from one of 22 convenient ports around Britain or you can book a TUI flight to your starter port where you'll then travel in style to your other cruise destinations. With over 200 ports visited across the globe, you have a lot of choices.
TUI fly out millions of people a day with their strong fleet of airlines. One in ten in this fleet is a Boeing 737 Max Dreamliner and so this aircraft has become synonymous with the company.
Highly trained staff and roomy seats with swift flight times have made flying with TUI a pleasant experience. You can fly from 19 base airports in the UK, including the London airports, Gatwick, Stanstead and Luton as well as other major airports such as Manchester, Bristol, Birmingham and Cardiff.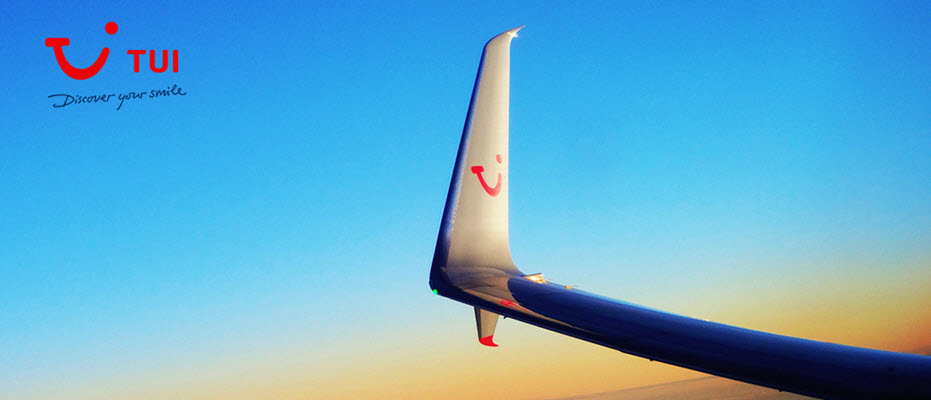 Every hotel is handpicked by TUI meaning that it doesn't matter if you're after an all-inclusive romantic getaway, a wholesome family holiday or a short winter break this holiday company has got you covered. Each of these hotels has been imagined and bought to life by the hardworking and passionate staff the work for the company. Each sub-branch of TUI holidays focuses on a certain aspect of service and strives to create the perfect experience.
TUI SENSATORI focuses on life's little luxuries, TUI SENSIMAR is the adults-only experience, TUI FAMILY LIFE helps create the perfect textbook family holiday, TUI BLUE strives to give you that genuine cultural encounter and TUI MAGIC LIFE is where you head for all-inclusive. ROBINSON offer trips for active thrill-seekers with a heavy focus on activities and sports while RIU pays close attention to service at all times. Which one will you choose?
One thing that TUI UK is renowned for is their big saving voucher codes and TUI offers. A quick look online could save you £300 just by entering a simple code. TUI love doing them and it almost seems too easy for the customer.
Even if you aren't lucky enough to find a TUI discount code then you may still be eligible for a free child space or maybe even a last-minute deal? Just take a look, TUI does it all and understands that sometimes a big saving is one of the most important parts of your trip. The excitement begins at booking after all.
One sure way to save is to book early! The earlier the better. TUI pride themselves in offering customers some of the lowest booking deposits in the business. Short and medium-haul holidays can be secured from only £50 per person for the initial booking process with the full deposit of £200 being paid somewhere between four and twelve weeks after depending on when you travel.
Long haul flights can be confirmed with just £125 person, again with the full deposit due four to twelve weeks later. Securing a cruise will only set you back £75. If you book in advance and set up a direct debit of at least three payments you can select not to pay a deposit at all. Almost too good to be true!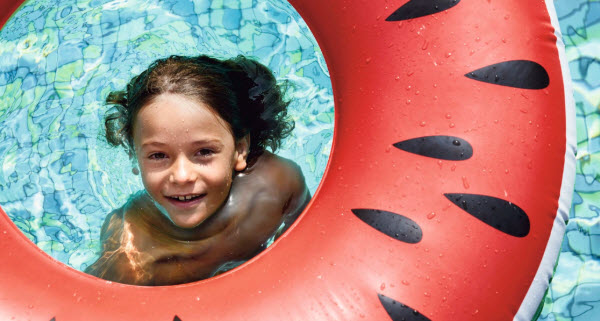 Tailor-made holidays are TUI's passion, they also go out of their way to ensure they are at hand 24 hours a day. As well as the website, travel agents and 24-hour phone lines there is now a TUI app which sees customers able to manage and handle their trip at any time with just the touch of a button. Don't forget to download it when you next book. You won't regret it.
It's no secret that in recent month's people have been getting a little nervous when booking their holidays online. Brexit has left an uncertain feeling in the air and the collapse of other top choice holiday tour operators has people on edge. TUI understand this 100% and want each customer to feel safe and secure with their booking. That's why each one is included in an ATOL Scheme which offers superb financial protection.