Jewellery
Jewellery is the perfect way to accessorise an outfit. You can turn a simple outfit into something unique, or if you wanted to wear the same outfit twice, but make it appear different, then jewellery is the best way to accessorise.
Here at Voucher Codes Pro we're proud to have a multitude of jewellery retailers on our site. Whether you're looking for an investment piece for a milestone birthday, or something with a smaller budget and is more fashion focused, we have something for everyone.
With so much to offer, it's very easy to get carried away and pile it all into your online basket, so that's why we love helping you save money. We have a load of deals, offers, codes and exclusives to help you get what you want for less. Then the money which you've saved can then be spent on your next shopping trip with us.
Go ahead and check out our retailers which specialise in jewellery. John Greed Jewellery, Pia Jewellery, H Samuel and Diamonds Factory just to name a few.
Our Jewellery Retailers
John Greed Jewellery

If you're wanting a mix of statement jewellery or delicate pieces then check out John Greed Jewellery. They have many popular brands such as Pandora, John Greed, Thomas Sabo, Links of London, Swarovski, Edge West, Nomination and Geti.
Their collections are expertly designed to be exciting and fashionable with some unique lines in there too. Choose either charms, bracelets, earrings, necklaces, rings, watches and jewellery gifts. If you're wanting to give someone a present for a milestone then John Greed would be ideal. All jewellery comes packaged beautifully.
H. Samuel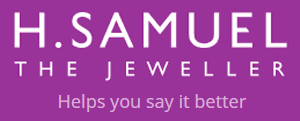 H. Samuel has been our go-to jewellers for the past 150 years. The jewellers comes with huge amounts of expert advice, knowledge and experience to help the consumer have the best possible shopping experience.
H. Samuel has always been a number one store when looking for occasion jewellery. They're an incredibly trusted company for buying wedding and engagement rings, as well as personalised jewellery. No matter what your budget is, there's something which is just perfect for the right person without breaking the bank balance.
Pia Jewellery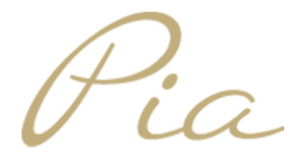 For creative, but original jewellery in a variety of forms, a visit to Pia Jewellery is a must. It doesn't just end there however, because this spectacular fashion retailer also has expertise in watches, handbags, clothing and accessories.
Maybe your looking for a little more than just a necklace or bracelet. Then honestly, the Pia Collections will leave you a little gobsmacked. Taking inspiration from all over the world allows them to create fine hand-crafted stylish, modern peices, for people of all ages.
Diamonds Factory

Their name pretty much gives it away, but what it doesn't tell you is that they are experts in the diamond jewelled industry. With everything from engagement and weddings rings available, plus a plethora of pendants, bracelets and earrings, Diamond Factory have just about every area covered.
If you're in London, why not schedule an appointment to their showroom to see their fantastic collections for your own eyes. Being a trusted jeweller, they work with some of the most renowned diamond institutions in the world.