Shoes gives us a new sense of confidence, especially when teamed with a new outfit. New seasons bring different shoes and quite frankly we love that, the more shoes the better.
The chilly seasons of autumn and winter, loads our favourite stores with a multitude of different style boots. We're talking heeled boots, wedged, flats and UGGs. Then you have your steel toecap boots for those manly jobs where your feet need to be protected. Whatever style of boot you're looking for, our retailers will provide you with the comfort and grip you need for those colder days.
The spring and summer season says goodbye to thick, winter boots and hello to open toe shoes, sandals, dollies, flip flops, wedges and all the gorgeous shoes which show off the skin. In the Voucher Codes Pro office we're thinking it's all about the delicate and sophisticated midi heels and the sweet pastel colours.
More people are shopping for shoes online, because they prefer trying them on in the comfort of their own home, rather than trailing round town to find a pair which fits. Also it's always nice coming home to a parcel.

Our Shoe Retailers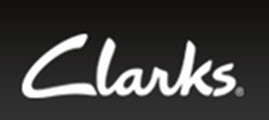 Clarks
Clarks has been one of Britain's successful shoe shops on our high streets, since the year of 1825. It has now excelled to a global phenomenon and they now ship shoes to over 35 countries. Clarks' success has all be down to, being the number one store of providing 'everyday footwear' for men, women, girls, boys and babies. They now sell over 50 million pairs of shoes every year and the number is ever increasing.
They've made sure that as the company continues to expand that their values of a company aren't lost. They still maintain the trust and respect to all customers, suppliers and partnerships.
Clarks ensure that with practical shoes come style and quality. They're the one stop shop for school shoes. If you go into their shops you can get your children's feet measured and advised on styles which they'll feel comfortable and confident in. In addition to this, they also have a size measuring guide online which is also available.
The best news is that it's free delivery and free returns. So you won't have any hidden charges and if the shoes don't fit then you can send them back free of charge.

Office

If you're into your brands and looking for a pair of shoes for a more casual purpose then Office are here to help.
They have lots of top branded shoes which have proved to be popular. Just to name a few, Converse, Dr.Martens, Nike, Vans, Timberland and Ted Baker. If you're needing a pair of Nike Airs or Old School vans then you can get them here.
The arrival of their summer shoes are always fond memories because they come in the brightest and most attractive colours, so ladies get shopping.
Office are going from strength to strength with 153 global stores and 48 concessions within Selfridges, Topshop & House of Fraser.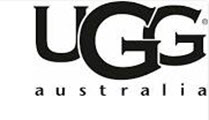 UGG Australia
UGG Australia is a global recognisable brand. If you're looking to spend a little more, then invest in a pair of footwear from UGG Australia. The brand first appealed and was worn by people who enjoyed the sporting lifestyle, however cultures soon changed and now everyone is embracing the footwear.
Celebrities are now seen wearing UGGS and the name appeals to all genders and ages.
The website is easy to navigate and gives you guidance about the sizing you want. They sell their classic boots in the colours of brown, grey, beige and black. In addition to slippers and trainers and some clothing.
They're known for keeping your tootsies incredibly warm, and the high quality lining of the sheepskin interior is what makes the footwear incredibly comfortable. People have just fallen in love with the brand, and love them so much they don't want to take them off.