Train and Coach Tickets
Forget worrying about those long distant journeys. There's simply no need too, not now, not ever.
For whatever reason, we've all been there, enduring those mind-numbing, monotonous car journeys, which leave us feeling anxious and apprehensive, even before we've hit the road!
Then things just seem to get worse.
It turns out you've been following the map incorrectly. You're lost. You need the toilet, hunger is kicking in and the passengers are creating an unbearable racket in the back. Ahh! It's just torture. What should be a relatively simple journey turns out to be quite the opposite, if only you booked a coach journey instead…
And as it happens, we can be of assistance…
Right here you can find an abundance of valid, money-saving promotional codes and discounts for a vast variety of coach and train companies. If you would prefer to chauffeured rather than being the chauffer, scroll on through and take-advantage of the best deals online.
Seriously, we're not kidding.
You can take the stress out of travelling, by booking a coach or train journey through one of our many offers, which will not only get you to where you want to be, but save you a considerable amount of money too!
What's not to love?
We work with a number of highly regarded national public transport companies, like National Express, TheTrainLine and First Transpennine Express. They are all renowned within the sector, offering an unquestionable service to ensure you reach your destination on-time, every time.
Coaches and trains are two modes of transport that are hassle-free. If you want to travel from one end of Britain to the other, we can't think of a better alternative. The booking fees are more often than not, cheaper than it would be to fill up your own with gas and setting off.
So what are you waiting for? Become another money-saving hero and keep as much of your hard-earned money in your pocket as possible!
Our Retailers
Like we mentioned earlier, here at Voucher Codes Pro we are blessed with being able to showcase the best discounts for some of the top companies in this industry.
TheTrainLine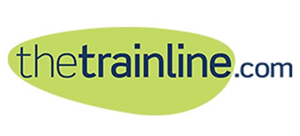 As one of the nation's first destinations for train tickets, it's fair to say that TheTrainLine has built up a solid reputation for providing a sublime service and competitive fares. Not only do they provide train routes within the UK, but across Europe too, as well as a number of other additional services. These include car hire, hotel bookings and west end shows. Wow!
National Express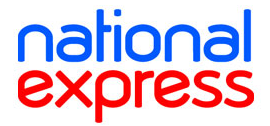 We've all seen their infamous coaches on the roads of Britain. Is there anywhere they don't go!? Whether you need transporting to the airport, to your family 50 miles away or to one of this country's big cities for a day out, National Express have got it sorted. Fares start from as little as £5 one-way. These prices will be hard to beat, that's for sure!
First Transpennine Express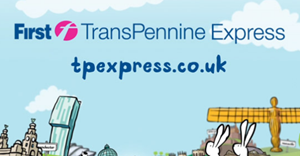 Again, First Transpennine Express is another quite magnificent train operator. They vow to save you money on train fares, which is why they offer some of the best discounts available. They provide an intercity service that links all of the major cities and key towns in the north, like Manchester, Newcastle and Sheffield. If you off somewhere in a rush, there's no better place to start looking!
If you have decided that a train journey is going to be your choice of transport for the day, it's important that you are able to keep up to date with live train times and information. Both TheTrainLine and First Transpennine Express offer this service to ensure you remain on-time, where ever it is you want to go.
Both of these exceptional companies have their very own Mobile Apps that you can download on Android or IOS. These enable you to book tickets and check the latest live updates on arrivals and departures. Be sure to download these from the App store, whether you're a regular commuter or not!
Did you know that the National Express regularly operate coaches to festivals, music and sporting events? But not only this, they are the official coach supplier to the Wembley Stadium, London. This means that by travelling with the National Express, you can get to the front of the gates quickly and affordably.
Some of the events that are up and coming in 2015 are definitely ones not to be missed. The Grand National is perfect for racing and betting fans, Glastonbury is the ideal for those who want to rock out to live music, while the Rugby World Cup is being held in England! About time!
For all the other live events that the National Express offer travel services to, look here.

Blogs that may interest you
Have you visited our Blog section yet? If not, you should! We regularly add new, exciting and humorous blogs and articles on a whole range of topics and subjects.
This of course includes travel. From holiday recommendations and hotel reviews to information of the latest promotions and everything in between, we have it all covered.