10 Great Baking Christmas Present Ideas
Just because The Great British Bake is over for another year doesn't mean you're not allowed to still have the baking bug. We actively encourage a love for all things baking related at all times of the year. Baking related gifts for fans of the show and indeed fans of cake are always a good shout. Prompting people to get in the kitchen and start pouring love into their creations is sure to put a smile on your face and the face of anyone lucky enough to get a taste.
We've compiled a list of some of our favourite kitchen and baking gadgets and must-haves to inspire you that little bit more so cut yourself a small sliver of cake and enjoy.

Ice Cream Scoop (used as a batter scoop)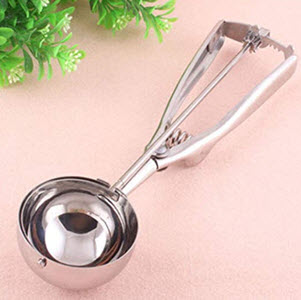 The first item on our list of must-have baking gift ideas is this rather simple ice cream scoop. It doesn't look like much but it has three different sized heads and lever for dislodging batter. You read that right, use this scoop for a cupcake, cookie and pancake batter and you will never have baked goods of different sizes again!

It's only £2.30 with free delivery at Amazon so it makes the perfect little stocking filler, you may just have to explain what to use it for when you give it.

OKeanu Silicone Baking Mat with Measurements, Pastry Rolling Mat, Cooking Mat Professional Non-Stick Liner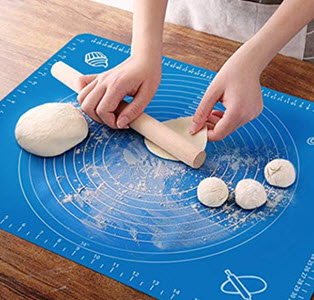 Silicone baking mats are the way forward when it comes to perfecting your bakes in the kitchen. They are completely none slip so you can roll out pastries with ease. This particular one from Amazon has measurements on it so you can bake with accuracy for each pie mould or ensure all your bread rolls are the same size.
The material also means it is cleaned with minimal fuss and can be rolled up discreetly and tucked away in a drawer until you next feel like cooking up a storm.

Metric Conversion Chart Fridge Magnet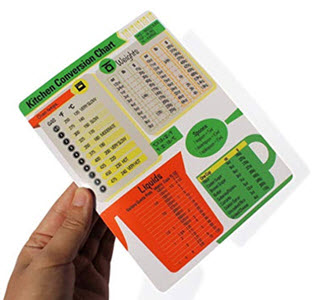 As a baker, there is nothing more frustrating than attempting to convert measurements and being unsure you've done it correctly. This handy fridge magnet is another perfect stocking filler. It shows weights, oven temperatures, liquids, spoons and cups.
Just slap it on the fridge and away you go, you can double-check all your measurements as you go along. Free delivery when you spend over £20

Friend's Novelty Apron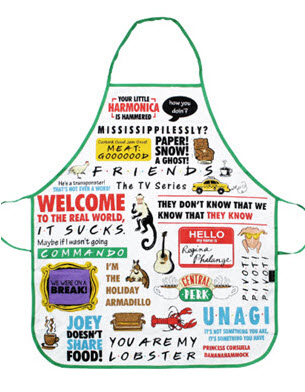 A good apron is vital when getting messy baking cakes in the kitchen. We've fallen in love with this one from I Want One Of Those. It is covered with some of the most iconic quotes from Friend's along with some pictures of some of your favourite things such as Maurice the Monkey, the Lobster and of course the giant turkey in a bikini. Sure to be a winner with both fans of Friend's and fans of baking.

Joseph Joseph - Multi-coloured adjustable rolling pin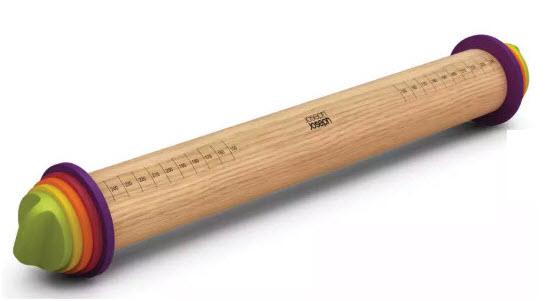 This clever rolling pin has adjustable ends so you can ensure whatever it is you're rolling will be the right thickness. Never again will you have to suffer through pastry that is too thick or too thin and it's always nice and even. You can set the device to 2mm, 4mm, 6mm or 10mm. Get it from Debenhams and save a fiver today.

Small Pyrex Jug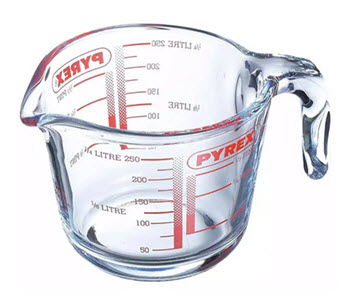 No kitchen is complete without the addition of a Pyrex Mug. They are made of glass so it's super durable and includes all the liquid measurements you need to fulfil most baking tasks. Now just £4 at Amazon it would be perfect for filling with other baking gadgets and popping in a stocking.

Hedgehog Kitchen Timer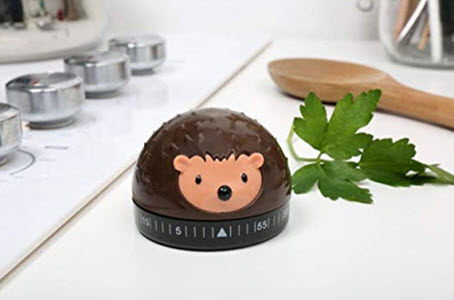 Any seasoned baker is aware of the importance of timings when in the kitchen. We find this cute hedgehog timer rather charming and the price is even better! Order it today from Amazon and never again will your pies suffer a soggy bottom or a burnt crust.

Joseph Joseph - Grey 'Tilt mixing bowl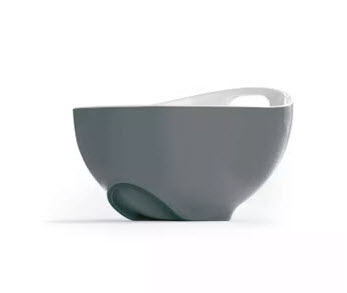 A decent mixing bowl is another must-have item. This clever one from Debenhams has a curved bottom so you can easily work any mixture. It is also non-slip and featured a cleverly placed thumb hole so you can get to work. The colour is very stylish as is the shape.

The Great British Bake Off: The Big Book of Amazing Cakes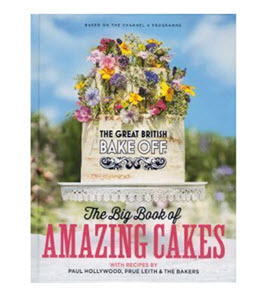 The latest book to accompany the hit TV show The Great British Bake Off is full of recipes and ideas that demonstrate how you can turn one simple cake batter into any number of fantastic bakes. Paul and Prue would be chuffed with any of these creations. Get some inspiration and put the excitement back into the kitchen. The perfect Christmas gift.
Find it at The Book People for only £8.99 with a recommended retail price of £20 that's a massive saving.

John Lewis & Partners Melamine Measuring Cups, Set of 4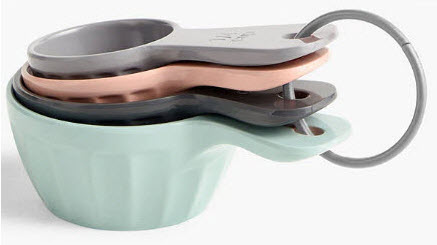 It has happened to every baker at some point! You're browsing the internet and come across a winning recipe you can't wait to make only to realise it is measured in cups and you're much more comfortable using grams and kilograms. A set of measuring cups is what you need. Not only will never second guess a conversion again but you will speed up as simply scoop the correct amount of ingredients every single time.
These are from John Lewis and Partners are a lovely pastel colour and come on a clip to keep them together. Made of shatter-resistant melamine they are also extremely durable and even have the imperial measurements on the handles. A beautiful gift and only a tenner.
We hope you guys enjoyed this little list featuring some of our favourite baking items. Gift-giving is such a fun part of the festive season but can become overwhelming if you struggle to find items the people you love will love.
Please come back and check out our other lists and reviews. We love researching them almost as much as we love to help you guys make Christmas great year and year!