10 Gift Experience Ideas For Christmas
It is becoming more and more popular nowadays to give the gift of time and experience rather than material things and we are fully behind this movement. Much more fun can be had making memories and trying out new things.
Another massive plus with gifting experience days is that there is now so much choice that you can find something for everyone. Even the hard to buy for people. You can find cookery courses for the foodies, spa days for the stressed-out mums, indoor skydiving for the thrill-seekers and of course drive a race car day for the dads. We've had a gander through some of the most exciting experience days and have handpicked some of the ones we think you'll like best.

Indoor Skydiving Gift Experience For Two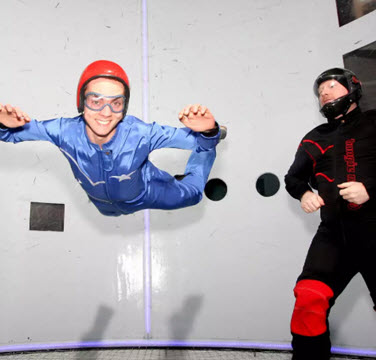 Why don't we start this list off strong with the inclusion of indoor skydiving for two? The perfect in-between for anyone considering a real skydive but without the fear-inducing actual jump! We've had the pleasure of doing this and although nervous we loved it. The instructors were very friendly and ensure each participant stays the right way up to maximise the fun had by all!
The best way to enjoy the exhilaration of free-falling without actually having to do it. Get 50% off this experience right now with Debenhams and give someone something to look forward to.

Sushi Making with YO! Sushi for Two Gift Experience from Red Letter Days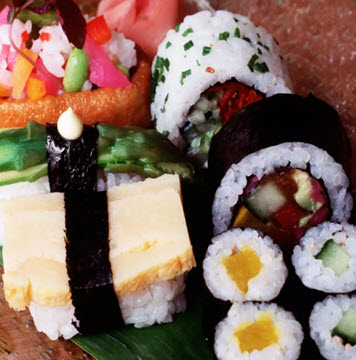 Sushi Making at YO! Sushi is the perfect gift for any food lover or anyone that wants to attempt something a little different. This experience will see you learning from profession chefs making classic Japanese dishes such as Maki and Nigiri. After you've made your delicious morsels you even get time to sit down and enjoy them.
What's more, is that as this gift is for two you quite often get to accompany the person you're giving it to! Cooking together is a great way to bond and a fun evening for all involved.

The View from The Shard and a Meal at Marco Pierre White City for Two Gift Experience with Red Letter Days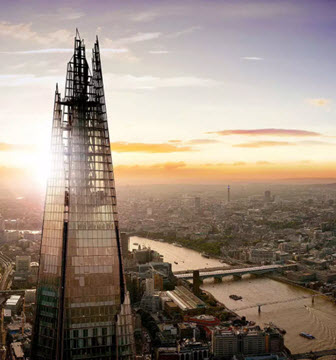 The view from The Shard is spectacular, it's one of the tallest buildings in Europe and you can see 360 degrees for 40 miles on a clear day. This meal package for two is the perfect way to show someone you love them.
Once you've enjoyed your trip up The Shard you can return to the ground and take in the rest of the sights before sitting down to a three-course from the White City set menu.

Body Worlds at the London Museum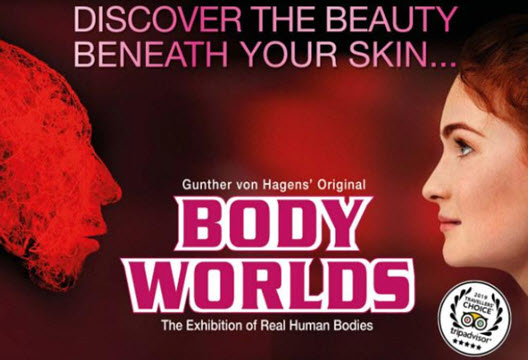 Science nerds will relish a trip to Body Worlds at the London Museum. This unique exhibit is chock full of real human bodies and you will learn things you never thought possible as you wander through the posed cadavers.
Many visitors have spoken of their emotional reactions after attending, a truly inspiring gift for Christmas. Get tickets now from just £16.

Afternoon Tea for Two at The Ritz, exclusive to lastminute.com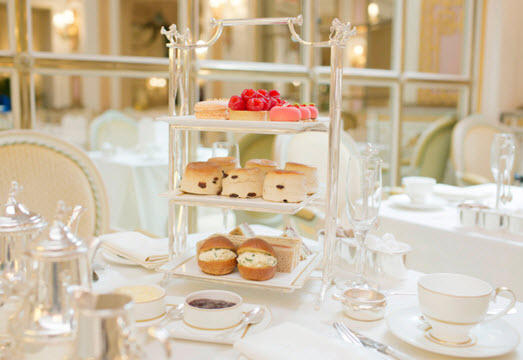 The ultimate afternoon tea for two experience surely has to be at The Ritz right? Okay so it's a little pricey but it's a once in a lifetime situation and is guaranteed to be the best afternoon tea you've had.
The Ritz is one of the best hotels in the world and the decadent décor and second to none service will leave you and your partner feeling like the actual queen of England. £121 for both of you is very reasonable when you think about it.

Aerotow or Two Winch Launch Glider Flight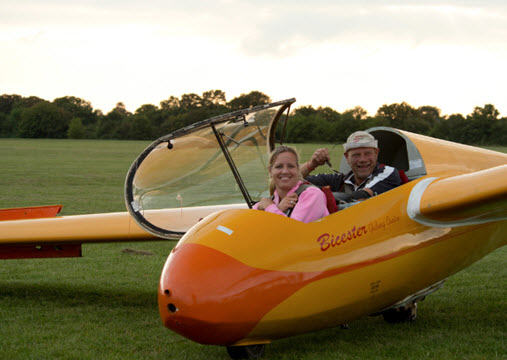 Strap yourself into a glider, get catapulted into the air via the winch and then release and enjoy gliding through the clouds with no engine in this experience day. Gliding is a magical pastime that everyone should experience, after the thrill of the take-off there is the peacefulness of simply floating around. Don't worry you will be fully briefed before take-off and your British Gliding Association Instructor will be with you every step of the way.

Spa Retreat and Afternoon Tea for Two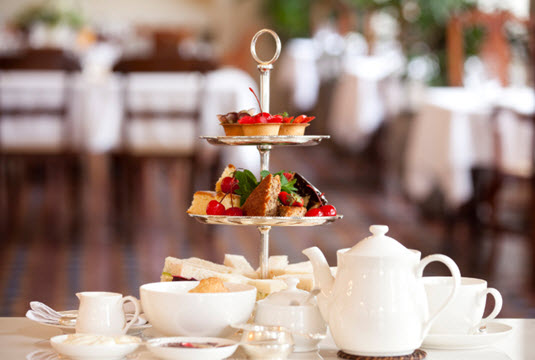 The original experience day is, of course, the spa day, add an afternoon tea and you've got a whole day of fun and relaxation with some of your nearest and dearest. We've found this one on Virgin Experience Days and it's a steal at just £39 all in. You even get to choose from 4 locations and everything is homemade.

Save Humanity: Cocktail Infused Escape Room for Two at The Grid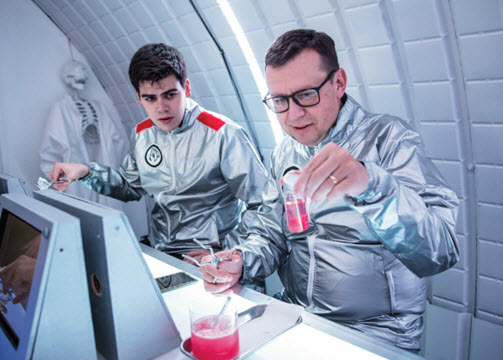 Escape rooms have taken off in the last few years and today there are so many exciting themes to choose from. We love this Sci-fi inspired one, mostly because it comes with cocktails but also for the saving humanity aspect.
Deal with brain-boggling puzzles, work with your teammates and sip two futuristic drinks as you progress through the hour and a half task. Its only £50.

Warner Bros. Studio Tour London – The Making of Harry Potter and Lunch for Two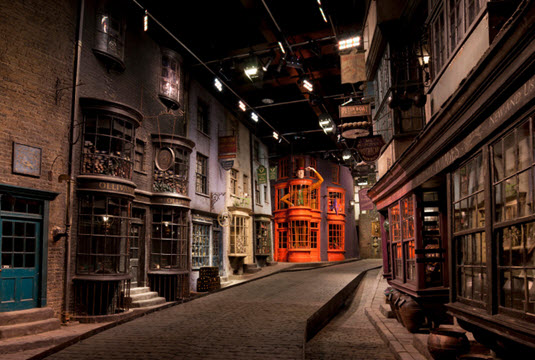 This experience day needs no explaining. It's the ultimate dream destination for any potter head and a magical way to spend a day in London. Visit iconic rooms from the movies such as the great hall and get your hands on spectacular props and costumes.
Stop for lunch at the nearby Mercure Hunton Hotel before checking out the newer attractions such as the scary Lestrange vault. If you fancy treating the entire family then family tickets are available also.

Shadow a Zookeeper for a Day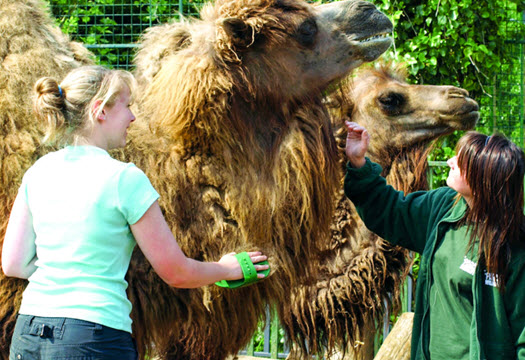 We all know someone who lives and breathes animals. Can you think of a better Christmas gift for them than a whole day at the Paradise Wildlife Park shadowing a real-life zookeeper?
That's right a whole eight hours learning what it takes to get ahead in the animal care game, meeting and caring for the animals, feeding them and ensuring they get adequate exercise. Lunch is also included for the human. Make someone's year and book today!
If none of these tickles your fancy then there is so much more for you to choose from online. All you need to do is a quick search. We could keep going all day, experience days for all!