Top Picks from the Boots 3 for 2 Mix and Match Offer
Boots are renowned for offering their 3 for 2 mix and match offer over the Christmas season. It's such a great deal we think everyone should make the most of it. Some gifts are as much 35 pounds and they are still included in this offer. You'll find gift ideas in the selection for every member of the family from the youngest baby to the golden oldies as well as a selection to suit all interests.
We've had a look at some of our favourite items of the almost 1000 products included this year. It's well worth having a look and seeing for yourself what they've got even if you end up treating yourself the offer is simply too good to miss out on.
Play-Doh Doctor Drill and Fill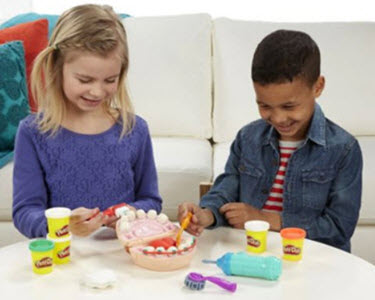 Play-Doh is a great gift for any children that are not yours this Christmas! Let other people's kids make a mess, am I right? But in all seriousness kids love Play-Doh and it's so good for their imagination, creativity and fine motor skills. This charming dentist set is something a little unique and only £17 when bought alone. Kids get to mould the teeth and then drill them and fill in holes.
VTECH Toot-Toot Drivers Fire Station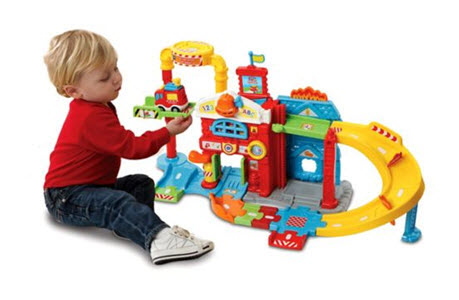 Little ones between the ages of 1 and 5 will love this Toot-Toot Drivers Fire station with a fire truck. It features two levels and moveable track that can be altered and changed for different looks. The track has smart points that activate the fire truck so it makes noises and plays melodies as it travels around the station. It's £32.99 right now so well worth it if you have two other high-value items in mind.
Melissa & Doug Latches Board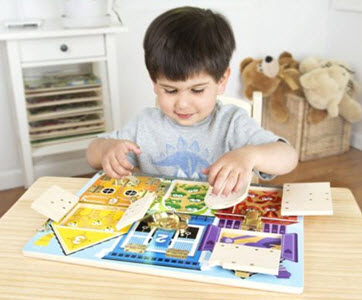 We love this latches board from Melissa and Doug, it is bright and colourful and includes different laches with coloured items underneath for your little one to count. Kids love locks and latches, the repetition of doing it up and unlocking it plus it is fantastic practice for their fine motor skills. It's made of wood so is sustainable and good for the environment.
LeapFrog Water & Count Vegetable Garden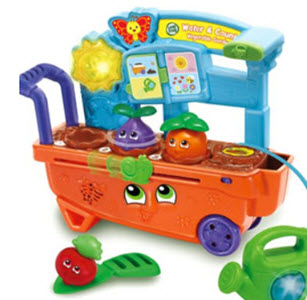 We love how cute this little water and count vegetable garden is. It's only £30 and is a real treat for little ones, helping them learn and understand how to grow plants in their very own garden. You get to plant the vegetables and press the sun to hear fun facts and music. Sliding the snail makes the vegetables spin round. Kids will be so excited when they open this on Christmas Day.
Casdon Little Helper Dyson Ball Vacuum Cleaner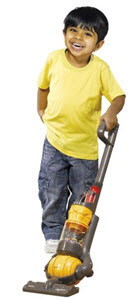 This replica of a real Dyson ball vacuum moves like the real thing and even has real suction power with a removable tray at the back to empty the debris. The reason kids love to play with household things is that they simply love to emulate their parents and this realistic toy makes this easy for them. My son has one and it's without a doubt one of his favourite things to play with. Only £25 it's worth adding to your basket.
Disco Bulb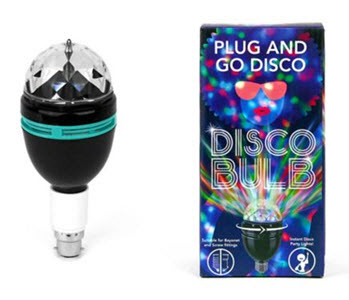 Transform your living room in an instant with this crazy cool disco bulb. Now in the 3 for 2 offer at Boots it's the perfect way to add some extra festive cheer into your day and you home. To use simply remove your regular boring bulb then add the Disco bulb for a fun light display. You even get a socket converter so it can be used in almost any light fixture.
Orbeez Ultimate Soothing Spa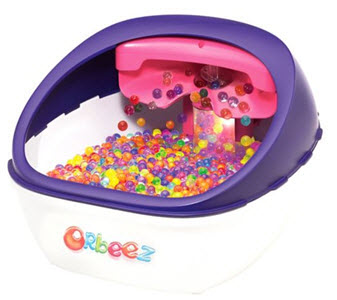 Experience a new feeling of soothing relaxation with this one of a kind spa from Orbeez. These little fluid-filled orbs feel so good on your feet with this foot spa. 2200 are provided and as you relax they cascade over your feet in a waterfall effect. It's suitable for people ages 5+ so kids will love the novelty of this spa as well as the bright colours. Get it now in the Boots 3 for 2 for only £25.
No7 The Ultimate Brush Collection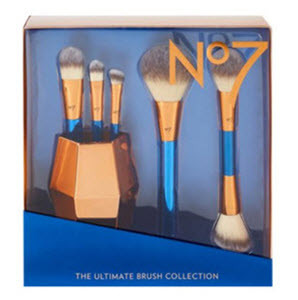 A decent set of makeup brushes is essential for any lady and this set from No7 ticks all the boxes. It's packaged up lovely as well so makes a great no-fuss gift. This includes a foundation brush, powder brush, concealer brush, highlight and contour brush, eye contour brush and even a limited edition brush caddy. All these for only £25.
Profusion Mixed Metals Eyeshadow Palette Glam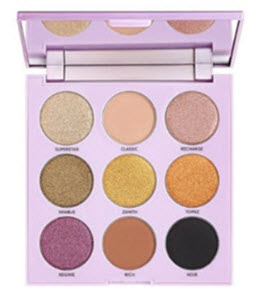 Another must-have for any lady during the party season is some glam eye shadows for her Christmas party looks. This palette is just the thing with 9 ultra-glam sparkling colours and great staying power. There are other palettes to choose from but we love the sparkle.
Sugu Mask Flix And Chill 2 Pack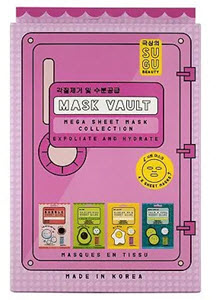 This mega vault sheet mask collection is the perfect gift for anyone in your life who you know needs to chill out and relax. It includes a cool cucumber hydrating mask, a moisturizing avocado sheet mask and a cute panda eye mask.
Food Nation Chilli Cook Book With Chilli Essentials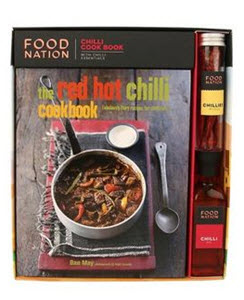 There are lots of food-related gift idea in the Boots 3 for 2 but we love this Chilli cookbook with chilli essentials from Food Nation. Not only do you get the cookbook you also get some dried chillies and chilli oil. Only £14 by itself you'll cook up a hot and spicy storm in the kitchen.
This little selection of items in the 3 for 2 is just a few things that we love, there is honestly so much more tuff to choose from you can get lost searching for the perfect item but you could save yourself up to £35 in one go with this offer. There's no need to go anywhere else if you're short on time this Christmas. Boots have it all!