Top Picks From The Boots Sleep Well Range
A good night's sleep is so important and can set you up to have a fantastic day. On the flip side, a bad night's sleep can leave you feeling deflated and unable to concentrate. The time we spend asleep is a huge proportion of our lives. The recommended 8 hours a day means we spend a third of our time slumbering. It is no surprise then that Boots have a huge selection of products designed to help you sleep better.
We've had a look at some of the products on offer in the "Sleep Well" range so you don't have to. Below are some of our favourites. Which products do you like or have you found worked for you?
Treets Sleep Well Bath Tea Lime Blossom Chamomile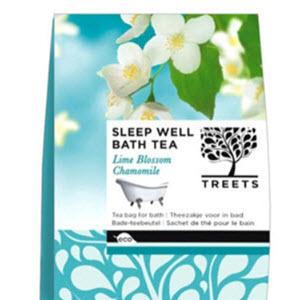 Our first product is these rather interesting tea bags for the bath. The pack comes with 3 teabags so you get 3 baths for the fantastic price of £5.50. The scent is a relaxing lime blossom chamomile that is designed to relax the scenes and promote feelings of sleepiness. To use one all you do is pop one in the bath while hot water is running then once it's had time to infuse a little start adding cold until you have the temperature you want.
Bloom & Blossom BFG Dream Catcher's Pillow Spray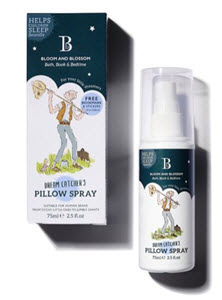 Next up we have this adorable BFG Dream Catcher Pillow Spray. It'd from Bloom and Blossom and is aimed more at the younger customer. One spritz of this and the Big Friendly Giant will catch all of your dreams. The spray smells of sweet orange, eucalyptus, bergamot, satsuma, lavender and patchouli. A solid bedtime routine for your little one is so vital for promoting healthy sleep and this spray can help with that. It's also only £5 per bottle so a great price.
Rest & Relaxation Wellness Bundle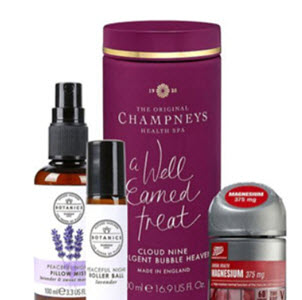 Boots have put together this little wellness bundle to help people relax after a long day. It is only a tenner so an absolute steal when you consider the items alone would cost £29.50. In the bundle, you will find one Champneys Cloud Nine Indulgent Bubble Heaven, a Botanics Peaceful Night Rollerball Lavender, some Magnesium tablets, which are thought to help reduce fatigue and a Botanics Peaceful Night Pillow Mist Lavender & Sweet Marjoram. Pop one in your basket today and let the relaxation commence.
Bach Rescue Night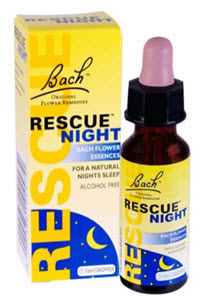 Way back in the 1930 Dr Bach developed a scent using 5 essential oils that were meant to help your brain switch off and stop looping around unwanted unhelpful thoughts. These oils including white chestnut are also said to help aid sleep. You simply place a few drops on the end of your tongue and it gets to work. One bottle is currently £8.50 but it is also in the 3 for 2 offer so well worth the money.
Kalms Night Valerian Root Extract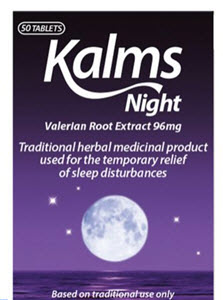 Valerian root has been used to promote healthy sleep for hundreds of years, because of this there are a lot of products on the market today that still use this old remedy. Our favourite is the Kalms Tablets. They are in the 3 for 2 offer right but are only £4.50 on their own and are designed for temporary relief of sleep disturbances.
Tisserand Aromatherapy Aroma Spa Diffuser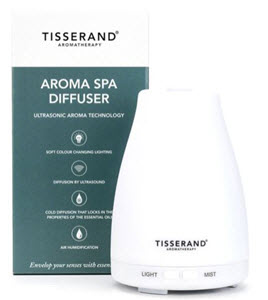 Scents have a very triggering effect on our mind. Some have the power to invigorate us while some relax us on a deep level. An aromatherapy diffuser, therefore, can be a useful tool in any bedroom. We've chosen this Aroma Spa Diffuser as it using ultrasound to spread the scent around the room in an even why. It also has a light function that gives off extremely soft calming light. The third perk of this diffuser is that it also acts as a room humidifier keeping the air light and easy to breathe. Buy yours at Boots today and pay just £30.
BetterYou Magnesium Sleep Body Lotion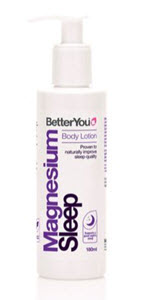 Next, we have a BetterYou body lotion that aims to promote sleep with the help of magnesium again. The lotion expertly mixes magnesium with the calming scents of lavender and chamomile for a sensuous cream that has a profound relaxing effect on the body when massaged into the skin. It is only £7.50 and has been proven to improve the quality of sleep in users after just 5 weeks.
This Works Sleep Balm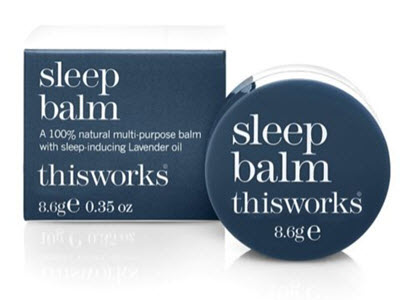 This helpful sleep balm utilises the qualities of lavender, monoi and coconut oil. To use you simply place a dab on your pulse points and the gentle warmth from this area of your body will slowly release the essential oils, calming the overactive mind. Order today for only £12.
Tisserand Aromatherapy Sleep Better Candle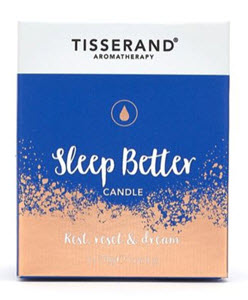 A candle is a perfect way to promote better sleep. The heating of the wax releases the scents into the air and the gentle soft light has a relaxing effect on any room. You just have to make sure you blow the flame out before you fall asleep. This one from Tisserand smells of Jasmine, Lavender and Camomile and we love it. It is recommended to light the candle two hours before bed to let the fragrance fill the room and with 35+ hours of burn time, it is well worth the £20 price tag.
Boots Sleepeaze Snoring Throat Strips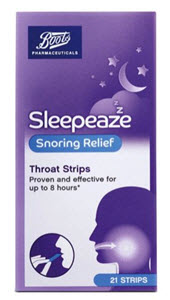 Snoring can be a huge sleep thief, both for the snorer who can wake themselves up and the snorer's partner who can be kept awake. These snoring throat strips may be a lifesaver for those in this situation. Snoring happens when the tissue at the back of throat vibrates, these strips work by toning and lubricating this tissue. To use you simply place a strip in the roof of the mouth and allow to dissolve. 21 strips or a three week supply is only £6!
We hope these items will help you get a better nights rest, if you do find yourself struggling then you need to remember that there is much help out there from Boots! Sweet dreams.