Camping And Touring Trips Across The UK With BreakFree Holidays
A camping or touring holiday around the UK is a fantastic way to bring the family together and give everyone a break from the daily grind without breaking the bank. Camping in a tent or caravan is a much simple way of life that removes you from your regular urban existence and puts you more in touch with nature and the beautiful great British countryside.
Breakfree Holidays have been around for years, offering their customers some of the most exciting camping and touring holidays around the UK at exceptional prices. Young or old the entire family will relish being out in the fresh air next to the seaside or beside a charming little village. Camping doesn't have to be boring you can take family pets along and enjoy some of the simpler things in life such as long walks up hills and lunches at quaint pubs. There is so much to do.
We've taken the time to explore the Breakfree Holidays website and have chosen a couple of our favourite camping and touring parks for you to consider next time you book. The Holiday retailer have a bit of a reputation for their fantastic code offers so it's always best to check before you actually book anything.
Haven Perran Sands Touring Park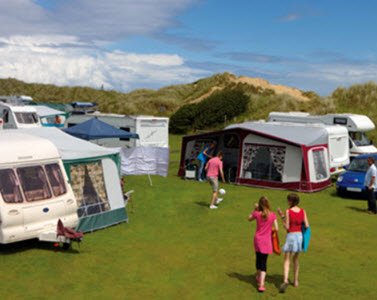 Our first pick is the stunning Perran Sands in Perranporth. Perranporth is known for its astounding beauty with miles of stunning sand dunes for you to explore. The resort itself sits right on top of one of the most popular stretches of coastline in the whole of the UK. Newquay is just a short drive away so there is always something to do including a spot of surfing if the waves are right.
Parran Sands has plenty to do onsite as well, from adventure golf to a climbing wall, archery classes and heated pools both inside and outside. You simply set up your caravan or tent and you're ready to enjoy the best that Cornwall has to offer. If you'd like to venture a little further afield then the Eden Project is just 23 miles away and well worth a visit.
Haven Burnham-on-Sea Touring Park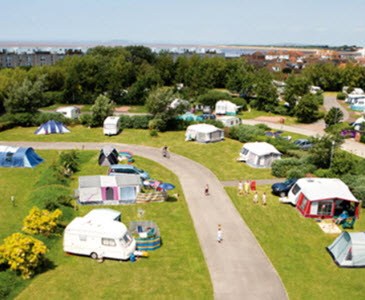 This park is situated on an idyllic nature reverse just a stone's throw away from the sleepy seaside town of Burnham-on-Sea. Taking a stroll along the beach is a great way to spend a summer evening and you are perfectly situated to enjoy some of the best attractions Somerset has to offer such as Cheddar Gorge and local cider farms.
The park itself has slide filled indoor and outdoor pools as well as access to the nature reserve with bushcraft lessons being offered as well as fishing in the lakes.
Parkdean Resorts Breydon Water Touring Park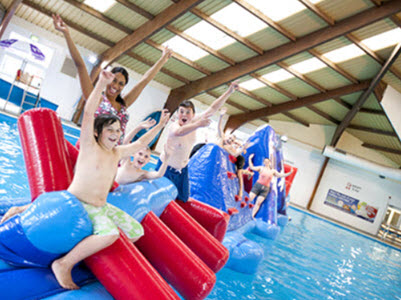 Breydon Water is situated super close to the popular tourist hot spot of Great Yarmouth on the edge of the Norfolk Broads. As well as Great Yarmouth you also have a range of exciting things to do nearby such as a sea life centre and a Go Karting centre.
The actual park itself is made up of two parks. Yare Village is the family park which includes the heated swimming pools and all the evening entertainment and just a short walk up a country lane takes you to Bure Village which is for the quieter people after a calmer break.
Haven Marton Mere Touring Park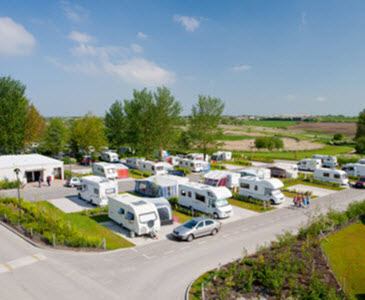 Marton Mere Touring Park is a Haven park situated on a beautiful nature reserve just three miles away from the bright lights of Blackpool. You can see the Blackpool Tower from the park and it's just a short trip to the pleasure beach. The whole family will love it. The park has lots of facilities to make your stay comfortable and lively. There is a heated pool and Children's Splash Zone, as well as adventure golf, rollerblading and Learn 2 Bike. You'll never run out of things to do.
The nature reserve provides holidaymakers with open water, lush grasslands and tons of wildlife. Why not spend a day taking a walk closer to nature?
Haven Kiln Park Touring Park
Kiln Park is set in the stunning countryside of Pembrokeshire South Wales. The park is surrounded by wildflower fields and there is a stunning beach just a short walk away. Onsite there is a number of pools including a Splashzone for the children.
There are also lots of sports-related activities to get involved in to keep the kids active. Tenby is just a mile away so day trips to this popular seaside town will be fun for the whole family. All you need to visit this park is your caravan, motorhome or tent.
Parkdean Resorts Skipsea Sands Touring Park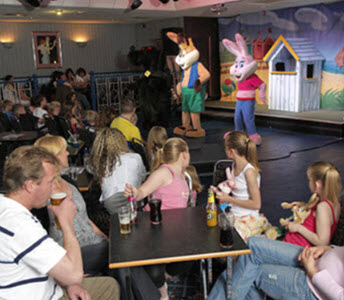 We are in Yorkshire next and the Skipsea Sands Touring Park which is located near Bridlington. The park and in the perfect location for exploring the surrounding area. There is always an activity to do onsite and plenty to explore including a nearby beach. You are also close to the Scarborough Sealife Centre and The Deep Hull, which is the deepest underwater viewing tunnel in Europe.
Parkdean Resorts Sandylands Touring Park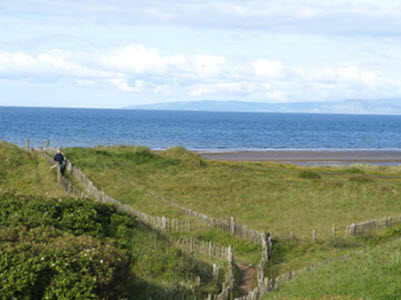 Our last park sees us visiting the stunning and peaceful Ayrshire coastline. Sandylands touring park is full of fun entertaining things to do for the whole family. You have a heated pool to enjoy as well as tons of opportunities to get involved with sports activities.
Once the day is over the whole family can enjoy some entertainment at the Buccaneer Show bar, where there will be dancing and shows and cabaret on regularly. The railway tracks that run close to the park offer easy access to many popular tourist spots such as Glasgow and Ayr.
These parks are just a few of our favourites that span the whole of the UK. Breakfree Holidays has lots more parks on offer if you don't fancy any of the ones we've chosen. Visit the website today and see if you can find your dream touring holiday with the help of Breakfree Holidays.