Currys TVs - TVs for all budgets
Today we've been delving into the world of TVs available via the Currys website. The television is the centrepiece of many of our living rooms and so this makes it very important. As time goes on this little square box with a black and white grainy image has got bigger and then thinner with an ever-expanding screen, crystal clear sound quality and a picture resolution that is almost better than real life.
Today it's not unheard of to have an 85-inch screen with a built-in voice control operating system and 8k picture quality. With all the choice out there it can be tricky to choose a modal but rest assured there is one that will suit your unique specifications, no matter if you simply want to catch the soaps, watch all the latest cinema or use it for gaming all night long.
We understand that much of the time people are bound by a budget when making such big purchases as a TV. Sometimes that budget is big and sometimes it's smaller. You'll be pleased to know that you can still find a 5 star rated TV for under £200 when you shop at Currys. Check out our favourites below.
Under £200
BLAUPUNKT 40/133O 40" LED TV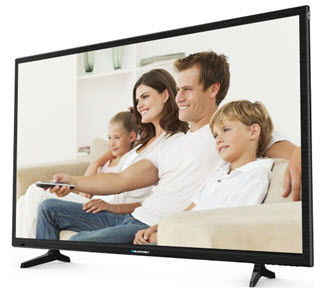 First up we this 40 inch Blaupunkt LED TV. Amazingly it's priced at just £179 with £20 right now. It is very thin, light and compact and benefits from full High Definition, picture quality 50 Hz and 3 HDMI cable ports for all your multimedia electricals.
You also get all your Freeview television channels on the TV at no extra cost and can pause, and rewind them as you watch them in real-time. A hard drive is also available for you to use for recording your favourite shows for later viewing.
JVC LT-32C490 32" HD Ready LED TV – Black
Our next TV for under £200 is this relatively small 32 inch JVC TV. Its size makes it perfect for a bedroom or perhaps a conservatory. It is priced at £180. Again it has full high definition capacity and picture quality of 60 Hz. Full Freeview channels are also available so you can keep up to date with your must-watch TV shows without a need for a subscription. It receives an impressive 9.2 out of 10 in the customer's reviews section.
£200 to £699
PHILIPS 65PUS6554/12 65" Smart 4K Ultra HD HDR LED TV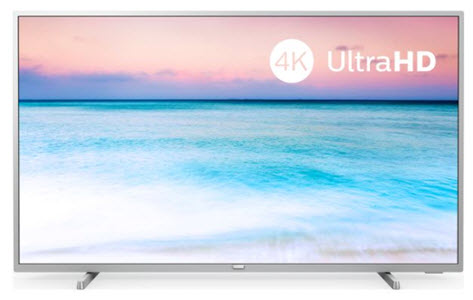 The first TV in our mid-price range section is this massive 65-inch Ultra HD TV from Philips. For such a large TV it is great value for money at just £519. It currently has £80 off the regular price. The picture quality is 1000 PPI and Catch up TV with 4K streaming such as Netflix and Prime Video. You get Dolby Vision and Dolby Atmos which gives your movies breath-taking cinematic sound and picture clarity.
PANASONIC TX-50GX700B 50" Smart 4K Ultra HD LED TV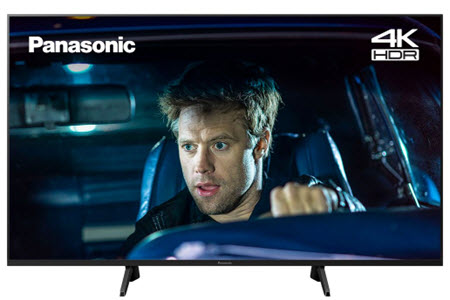 Next, we have this great 50 inch 4k Ultra HD TV from renowned brand Panasonic. It is fantastic value for money coming in at just under £500 this is with a £50 discount taken off in the sale. It benefits from 4K Studio Colour Processor which gives improved brightness & colour. The picture quality is an amazing 1200 Hz and you also get free catch up TV, 4K streaming and Freeview channels.
We've chosen the 50-inch screen but you can also go bigger and get the 65-inch version if you have a particularly large living room and a 40-inch version if you like a smaller screen.
£699 to £1000
LG 65SM9010PLA 65" Smart 4K Ultra HD HDR LED TV with Google Assistant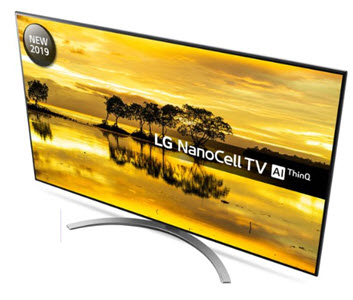 Our first TV towards the higher end of the budget is this LG smart 4K Ultra HD TV with Google Assistant. It features everything you'd wish a smart TV would have such as state of the art NanoCell Technology for crisp clear pictures and wider viewing angles. The Picture quality is TruMotion 200 and the excellent sound quality is provided by Dolby Amos.
Available in three sizes the whopping 65-inch version now has £299.01 off so comes in at just £999.99. Use the magic remote to access all the TVs feature with just your voice including 4k streaming and catch up TV as standard.
You can use Google assistant to check the weather, traffic and time from the comfort of your sofa as well as link your smart TV up to any other smart devices in your home for easy control. We believe this TV is well worth the investment in your entertainment system and with the buy now pay later system you have some time to get the money together.
SAMSUNG UE75RU7100KXXU 75" Smart 4K Ultra HD HDR LED TV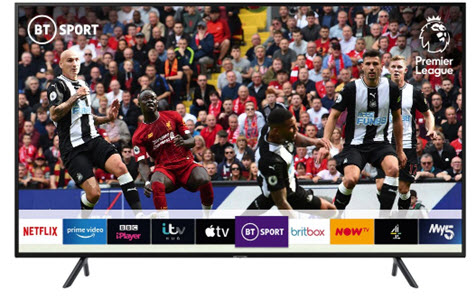 Our last TV on the list may be our favourite. It is from Samsung and we've always been a fan of their electricals. It has a humongous 75-inch screen and is a smart TV with Ultra HD capacity. It is currently at £999.99 and this is a £300 saving on previous prices. The picture quality is 1400 PQI and you get catch up services and 4k streaming. Pictures will burst from the screen and you'll see old favourite in a new light thanks to the scene by scene image mastering. The one remote system means you can control all of you media electrical from one place leaving your coffee table free of tons of remotes.
That rounds up our favourite TVs for all budgets from Curry's. We've chosen to keep all our choices under a grand however if you are extremely passionate about TV or are lucky enough to have no budget the prices reach upwards of 9 grand for some exceptional modals. It's always worth having a look around and finding the one that calls your name.
Currys often have some pretty big savings and deals on offer much of the time so before you start looking to buy it is always worth making sure you're not missing one by checking in with us on the Currys discount code page.