Debenhams Perfumes - Fun fruity and spicy scents for Spring
Choosing a new perfume is very important. You need to fall hook line and sinker for the scent and it must be long-lasting as well as having just the right amount of potency so you can smell it but are not overpowered it. We don't know about you but we can't help but feel a little bored with all the floral scents out there now and have decided to choose some perfumes with more exciting notes that are spicy, woody or fruity and fun.
Which is your go-to scent? It is incredibly easy to fall into a perfume rut where you simply buy the scent you had the time before because it's easier than searching for another. Heading into town and sampling the scents at a perfume shop is a great way to find a new one that you'll love even more and you can even make a note of it and order it online saving yourself a fair bit of money potentially.
Ladies Fragrances
DKNY - 'Be Delicious' Eau de Parfum Gift Set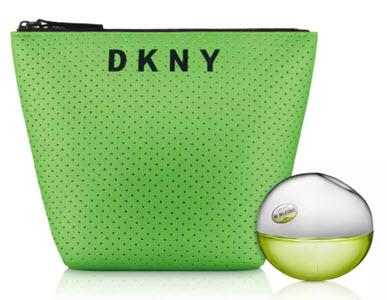 Our first choice is a delicious fruity offering from DKNY. Over the years newer versions of this scent inspired by New York City have been introduced but we are fans of the original green apple. The top scents of this scent are cucumber, grapefruit and American Apple so it has a pleasant crisp aroma. The heart and base notes include violet, sandalwood and white amber which means there is a slight floral scent but it's not the main smell. This bottle is 30ml and comes with a free makeup case. It's currently in the sale for just £24 down from £40.
ARMANI - 'Diamonds' Violet Eau De Parfum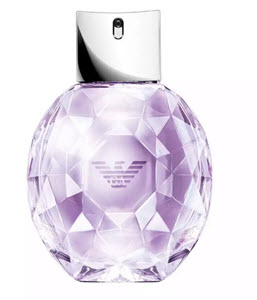 Up next we have a sweet scent from Armani, the Diamonds violet eau de parfum. It comes in a gorgeous violet bottle in sizes 30ml, 50ml or 100ml with prices ranges ranging from £34 to £42. This means it is defiantly cost-effective to order the bigger bottle if you love it. The major notes of this scent are sweet praline and sumptuous chocolate with almond and hazelnut undertones. You'll be making people hungry all day.
Estée Lauder - 'Cinnabar' Fragrance Spray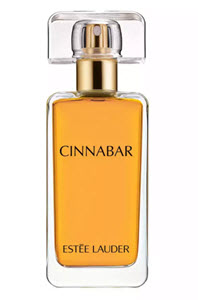 As the name suggests we've gone super spicy with this next scent from Estee Lauder. We like the simple no-nonsense bottle in the classic Estee Lauder style. The perfume is a luxurious amber colour and the top notes are of jasmine, orange flower and tangerine with clove and sandalwood bringing up the rear creating the warming effect of this scent. Cinnabar is only available in 50ml and will cost £52. It has an impressive 4.7 stars out of 5.
HUGO BOSS - 'Boss The Scent' Intense For Her Eau De Parfum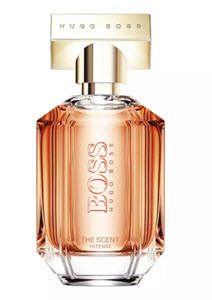 This stunning peachy coloured perfume by Hugo Boss is designed using a higher oil content so the seductive aroma will linger for much longer. We love the intricate bottle design with the signature Hugo Boss lid. The top notes are of honeyed peach and freesia blossom giving this perfume it's sweetness. Underneath you have the smells of vanilla and roasted cocoa giving a creamy warmth which is hard to resist. This 50ml bottle was £73 however in the sale it is now just £48.91 saving you £24.09.
Anna Sui - 'Romantica Exotica' Eau De Toilette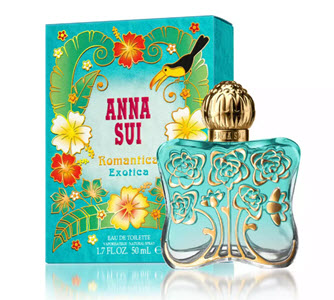 Anna Sui has, over the years, introduced us to some fabulous scents and this one is no exception. A couple of sprays and you'll be transported to a tropical beach with exotic fruits, salty sea air and lush woodlands close by. The bottle feels very fun and carefree without being tacky. The top notes are fruity, consisting of juicy lemon, blood orange and blackcurrant bud. The undertones are of Tropical Gardenia, Cottonwood and lotus petals water. A 50ml bottle is only £45 of this heady scent.
Men's Fragrances
DIOR - 'Sauvage' Eau De Toilette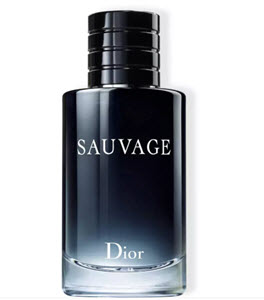 Our first men's scent is a fairly new one that has become very popular thanks to the adverts featuring Jonny Depp. The scent has been expertly put together to evoke a raw powerful feeling that is noble at the same time. The fragrance notes create a woody earthy scent that will be released when placed on pressure points. Top notes are of Reggio Bergamot and middle notes of Ambroxan®. You can buy a bottle of 60ml, 100ml and 200ml with prices ranging from £55 to £115.
Joop! - 'Homme' Eau De Toilette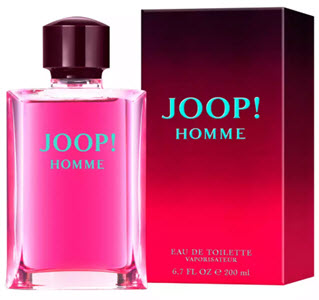 Joop is an absolute classic. The fuchsia pink bottle has become iconic and synonymous with this modern woody yet floral scent. The top notes are of orange blossom and bergamot while underlying tones are of spicy warming cinnamon and woody amber. Can you get better than that? This bottle is a massive 200ml and is currently in the sale. Buy it now for half price at just £37.50.
Calvin Klein - Be' Eau De Toilette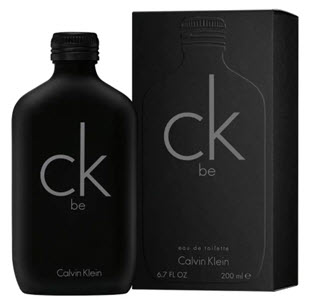 Calvin Klein is one of the biggest lifestyle brands in the entire world. No matter what they design from fragrance to clothing has an effortless style and a minimalist classic feel that quickly become timeless. 'Be' is a great example of this and that is part of the reason it is still so popular after over 20 years. The bottle design is plain but impactful in the classic Calvin Klein shape with a matt black finish. The scent is topped with juniper berry, mandarin, and mint, with an undertone of magnolia, peach and Tonka bean. This 100ml bottle has a 5-star rating and is now in the sale for only £26.80 down from £40.
This list of a few of our favourite perfumes and aftershaves, we could go on and mention so many more that we love but we simply don't have the time. If you'd like to have a browse of Debenhams full range then please do here. There are thousands to choose from each as lovely as the one before it.
If you do decide to buy a new fragrance then please check back with us on the Debenhams page to ensure you're not missing out on a cheeky offer or voucher code. You never know when one may pop up and could save you a decent amount.