Free Child Places on TUI Holidays
How do free child places work?
Getting your hands on a free child place with your next holiday adventure is one of the easiest ways to save with your next TUI booking. As every parent is aware you never commit to a vacation without taking into account the needs of your family but it is also imperative that you get a reasonable offer. This is why the TUI team work so hard to bring their customers both top notch family-friendly environments with the choice of thousands of free child places every day.
Not only is finding a free child place easier than you think, but you'll also be amazed at the sheer amount of choice you have at your fingertips. It needs to be noted that free child places cannot be used in conjunction with any other TUI discount code but you'll be saving so much anyway this doesn't matter.
The easiest way to discover one of these places is by searching for the Free Kids Place Finder on the TUI Website and following the steps. You will be asked a few easy questions to ensure you're eligible and then TUI will do the hard work and search through only the offers that feature a free kids place.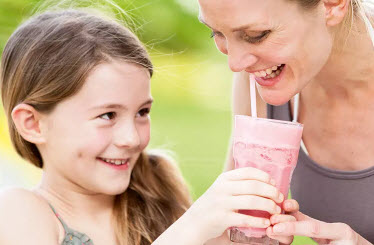 The only factors you must meet in order to get a free child place is that the child in question must be older than 23 months, under the age of twelve and travelling with 2 full paying adults. Any additional children will be charged at the full brochure price as only one child can go free for each individual booking. Other than that you simply just need to find a participating hotel or holiday village or villa. Doesn't it seem too good to be true?
The other way in which you're able to secure a free kids place is to search for the holiday you require as you usually would and then keep an eye out for a free kids place banner. This way will allow you to search for your dream destination and will not restrict you to a certain hotel.
Some of TUI's recommended destinations for free child places include Turkey, Spain, Tenerife, Lanzarote, Fuerteventura and Cyprus. As you can see you have tons of places to choose from.
Are free child places worth it?
Holidays unavoidably get more expensive as your family expands and it only gets worse once they hit school age and your window of opportunity shrinks to consider term times. Free Child places with TUI are therefore more than worth it.
Not only does the free child place cover the cost of the hotel but TUI also takes care of the cost of the flights, transfers to and from the hotel and the standard board that is offered at that particular hotel. Once you arrive at the hotel the child gets access to all the local faculties that everyone else does.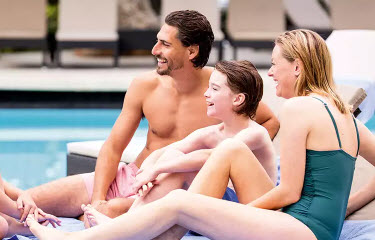 Some of the child-friendly amenities include movie screenings, West End style shows and parties, sensory nursery places, swimming pools, playhouses and a huge selection of sports. Kids clubs and fitness sessions are frequent and encourage kids to have fun while staying active.
For the parents that want to really let their hair down, some hotels even offer a sleepover service but this is available at a little extra cost. There is something for every child when you book with TUI.
If the standard board is all inclusive then your child will eat and drink completely free. If not you will get the option to upgrade to all-inclusive for a small fee if it does not already come as standard. It really doesn't get much better than that, does it?
When do free child places come out?
Free child places are available all year round so you don't have to worry about waiting for a bunch to be released at one time or a desperate scramble against other parents to secure a premium place. Although there is a limited number of spaces at each participating hotel you will only be offered places that are available at the time you're booking to avoid any disappointment. Saying that, to ensure you gain the absolute best options when booking the sooner you book the better.
Currently, the Free Child Place Finder page on the TUI Website will allow you to search free child places until October 2019 so you have plenty of time to find the right destination and deal for you.
Next time you're looking to book a vacation with your family it really does pay off to keep TUI in mind. A few simple searches and your holiday booking will be completed with almost no fuss and with a hefty saving thrown in for good measure. Remember to check back in with us here at Voucher Codes Pro before confirming your booking to see if we can save you even more pennies.