French Getaways With Breakfree Holidays
Breakfree Holidays are one of the Uk's best caravan holiday providers with families across the entire of the UK booking their summer staycations through them. For those who want to enjoy a simple caravan vacation but travel a little further afield, they also have parks in several places across France
For this blog, we shall be having a look at some of the French parks and some of the deals you can find for your 2020 holiday. Sometimes you just need to get away from it all and get out of the country. For families travelling out of the UK is important for teaching children about other cultures and showing them different ways of life.
France is so close, just a short hop across the channel, but it is steeped in history and has breathtaking architecture, quint sleepy towns and some of the best food and wine in the whole world. It's a great place to take a vacation and the mild weather is so similar to the UK that a caravan holiday will not be a challenge for any British people.
Breakfree Holidays have holiday parks in 16 regions of France so there are over 40 parks across the whole of the country. This is a lot of choices especially if you're unfamiliar with the country. We've chosen a few of our favourite parks to help you decide where to start your romantic French adventure. All the parks offer both basic caravan and chalet accommodation with premium accommodation being offered at selected parks. Let's get started.
Le Ranolien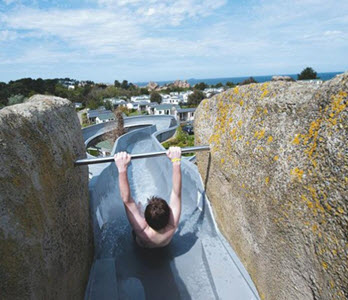 The first place we were drawn to was North Brittany and the stunning Le Ranolien. This park is top with the location being right next to the beach. It is also stunning with the light pink granite stones looking stunning against the lush green foliage. An indulgent wellness spa is on-site and the choice of accommodation from caravans to chalets are immaculately kept.
The crème de la crème is the recently renovated pool complex, which features lots of pools and slides for all seasons both indoor and outdoor. Visit the site today and see if you can get a bargain on this holiday, a 7 night holiday at the beginning of June is coming in around £465 right now for a family of four that's fantastic.
La Vallee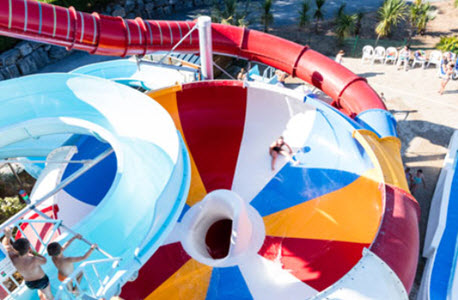 La Vallee is located in Normandy and is one of the best holiday parks in this region. It is close to the beach and is lovely and secluded thanks to its countryside location. You'll find two pools one inside and one outside as well as a children's pool and a toddler pool, there are also four slides.
There is a big focus on sports at this holiday park with football, tennis, aqua gym and volleyball is all available along with a takeaway for after when you've worked up an appetite. Prices for the first week in June start from £499 for a family of four.
La Croix du Vieux Pont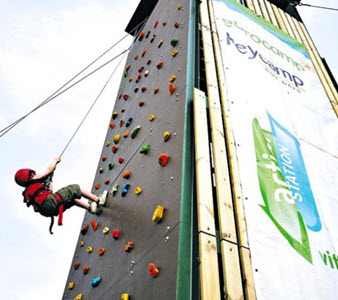 La Croix du Vieux Pont is close to Paris and therefore easy to get to from Calais. This makes it the perfect park for any family arriving via ferry. The special parkland play area means this park is perfect for families with young kids. There are also four pools with waterslides and tons of other activities to keep the whole busy each day.
For adults, there is a nearby forest perfect for walks, a golf course so you can practice your swing and the three onsite lakes will provide hours of fun fishing. Ladies can spend the day getting pampered at the beauty therapy centre and enjoying the gym. A family of four can expect to pay around £394 for a 7 night holiday at the beginning of June.
Le Lac Du Verdon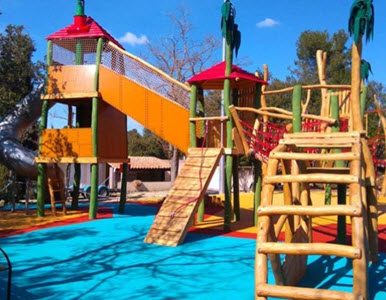 Le Lac Du Verdon is a park in Provence and is a park that promises an incredibly active holiday for the whole family. With 25 acres of land, this park is huge, the grounds are scattered with towering oak trees and the landscape is stunning. In the immediate area, you can go walking, cycling, mountain biking, climbing and even rafting. If you fancy a day on-site you can enjoy the newly renovated swimming park which features numerous slides and three pools including toddler-friendly ones.
Once you've finished your activities and are ready for some food you will be spoiled for choice with the shop and takeaway on-site, along with a cake shop, snack bar and restaurant. This is our cheapest park yet with a June holiday coming in at as little as £184 for a family of four.
Val de Cantobre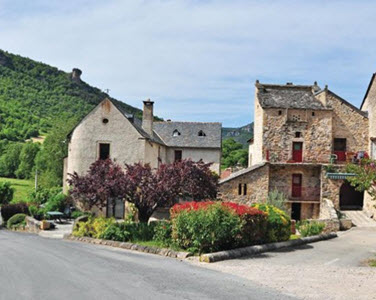 Park Val de Cantobre is award-winning and set in the Cevennes one of Frances most vibrant national parks. When you camp here you're surrounded by mountains and valleys. Some of the nearby terrains may be steep but you can have such fun walking around and exploring or perhaps doing a spot of bird watching. On your return, you can grab a bit to eat in the restaurant or pizzeria before heading to the water complex to relax in the lazy river whilst the kids whizz up and down the slides.
Se in a place of stunning beauty you really would have made a great choice if you choose to visit Val de Cantobre. Prices start from £394 for a family of four if you're looking for the start of June.
That's our top five parks guys, we've only just begun to scratch the surface in terms of how many beautiful places there is for you to visit in this gorgeous part of the world. We hope we've helped you make your choice. Head on over to the Breakfree website and have a gander for yourself if you're still not decided.
Remember to check back in with us before you actually book, you never know how much you could save with just one cheeky Breakfree Holidays voucher code. We love finding you guys a great bargain when we can. Happy Holidays!