Kitchen Essentials for the New Year from Curry's
January may be at the back of everyone's minds right now with Christmas officially in full swing but the dreaded month will rear its ugly head no matter what you do. New Year's resolutions are a great way to try and improve on yourself and they give you a sense of hope after the festive season which is often so full of family, friends and fun.
A diet overhaul is something on the top of a lot of peoples resolution lists because December is a time to eat drink and be merry often to excessive amounts. We've been looking online at Currys and have picked our top 10 items we think are needed in your kitchen by New Year to help enhance a vibrant new healthier you. Currys have some truly great offers live right now. What are your go-to healthy eating kitchen gadgets?
Russell Hobbs Legacy 20683 Fast Brew Filter Coffee Machine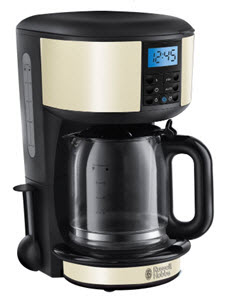 Coffee is vital, for any kitchen, first thing in the morning. We've chosen a filter coffee machine as the pods are expensive and not fantastic for the environment and also they tend to have hidden calories in flavourings.
Filter coffee, on the other hand, is cheap and you can make up a jug and the whole family can help themselves. Filter coffee alone also has no calories so you know exactly what you're getting. This Russell Hobbs model is attractive and easy to use.
It has a handy keep-warm function and the jug holds up to 10 mugs at a time. It even has a timer so you can prepare it before bed and wake up to fresh coffee in the morning. It's also only £35 which is fantastic value for money.
Tefel Easy Fry Precision EY401840 Air Fryer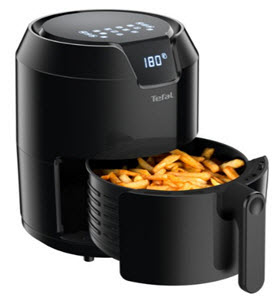 Air fryers give a fried taste with little to no oil creating satisfying dishes with minimal calories. A must-have if dropping any extra holiday weight is one of your goals. This sleek Tefel air fryer is a bargain at £64.99 when it is usually £99.99.
We love it because you can bake, grill and fry for the whole family with the 1.2kg capacity. At most you'll need to use one tablespoon of oil and some recipes don't even need that! Have great fun feeding your family in a healthy way this New Year.
Kenwood CH180 Mini Chopper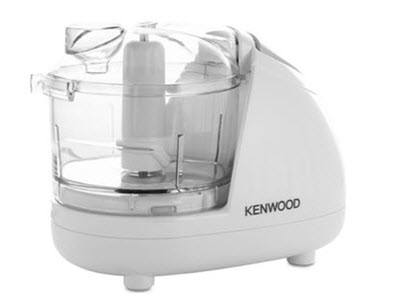 A healthier lifestyle can often mean more chopping which can get monotonous. Speed things up in a jiffy with this cute lightweight mini chopper from Kenwood. It's very basic but it only has one job to do and it's only £16 which is fantastic.
Chop vegetables, herbs and spices for soups and sauces with minimal fuss and it's easy to clean. What a great way to speed up your food preparation.
George Foreman Entertaining Grill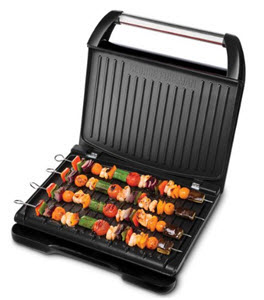 A George Foreman Grill has many benefits for the healthy kitchen, the first being that it's quick and easy to cook with and to clean another is that the slanted grill means more fat is run off the meat leaving you with a healthier product.
This one is named the entertaining grill as it cooks up to 7 portions but it's also great for large families or for people that want to batch cook. Batch cooking helps keep you on track because you always have a nutritious meal on hand. You can also flatten the plates out so if you feel like a naughty treat cheese toastie can be cooked without losing all the cheese. This one is currently half price which makes it £49.99 so a great deal to snap up today.
Nutribullet Starter Kit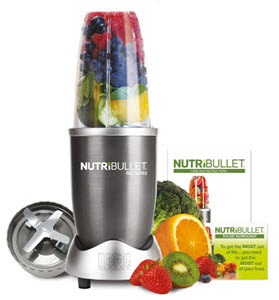 Smoothies and juices are a great way to get seven a day into your diet in one go. The Nutribullet is an iconic machine and allows you to whizz up a storm in the kitchen.
The New extractor function means you don't have to have pulp in your juice if you don't want to and the sleek design is super easy to clean after use. This starter kit is a great deal at just £39.99, take advantage of it today and order ahead of the New Year.
Crock-Pot CSC031 Slow Cooker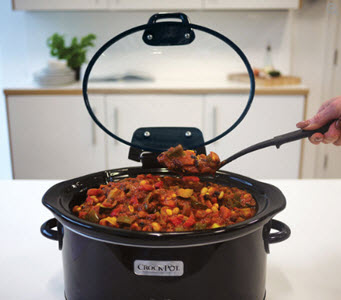 Slow cooking on cold days is such a lovely way to batch cook healthy meals chock full of veggies and other goodness. This is why we think every kitchen needs a slow cooker. We've chosen this one from Crock-Pot.
It has a capacity of 5.7 litres which means you can make a lot of food in one go, there is a keep-warm function which is especially handy if the household is going to be eating at different times and the glass lid is attached to the cooker meaning you don't have to dirty you kitchen side every time you check on your culinary delights. This one is only £35 so it's an easy cheap way to completely overhaul your cooking style.
Judge Basics HX02 18 cm 3-Tier Steamer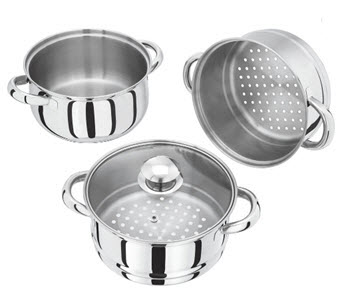 Everyone knows the best way to cook your veggies while retaining the most vitamins is to steam it. So a streamer is an important addition to any healthy kitchen. We love this simple 3 tier steamer from Judge.
Made of stainless steel and easy to take care of this is a great investment that your vegetables will love. It's dishwasher safe for easy cleaning and can withstand oven temperatures up to 240 degrees. Now only £21.95
Joseph Joseph Nest 9 Plus Opal Kitchenware Set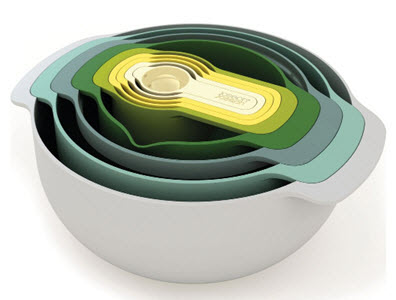 Lastly today we have these stylish nest measuring cups from Joseph Joseph. Correct measures ensure you keep track of what you're eating so are important if you're starting a healthy eating routine. This clever collection not only has measuring cups it also has a sieve, strainer and mixing bowl. A great way to save space, it's now only £29.99 at Currys.
There you have it guys, everything you need to get started on a better lifestyle for 2020, your body will thank you for and thanks to Currys you won't have to pay out to much. Do you think we're miss anything? What's your favourite kitchen gadget? Before you buy anything a quick check-in with Money Saving Heroes could save you more, we love finding deals for our customers saving them money and time.