Last Minute DIY Halloween Treats: White Chocolate Marshmallow Ghosts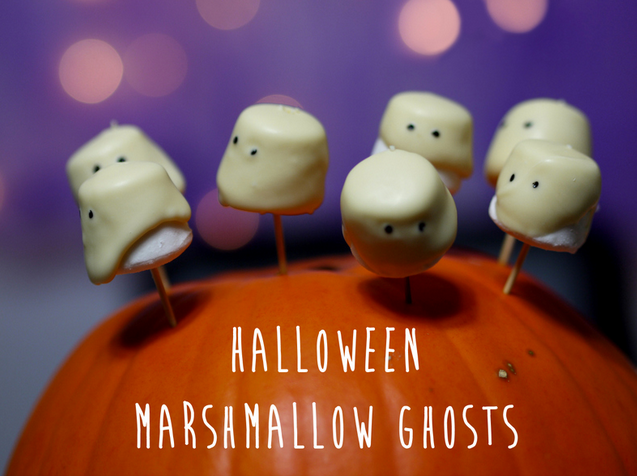 Halloween is just a few days away and if you're throwing a party for your kids and their spooky little friends, why not give these adorable marshmallow ghosts a go?
VCP Tracy and her helper Caitlin made these chocolate marshmallow ghosts in just a few minutes and the end product looks fantastic (plus, they taste really good too!) All you need to make your tasty ghouls are as follows:
* White cooking chocolate
* White marshmallows
* Black icing or food colouring
* Cocktail sticks
* Pumpkin (to display)
Simply melt your white chocolate in the microwave or over a bain-marie, push your marshmallows on to cocktail sticks and dunk in the chocolate. Stick them into a pumpkin to dry and then with another cocktail stick dab little black dots of icing on for eyes.
Top tip: White cooking chocolate melts better than normal chocolate, which is why we have used that.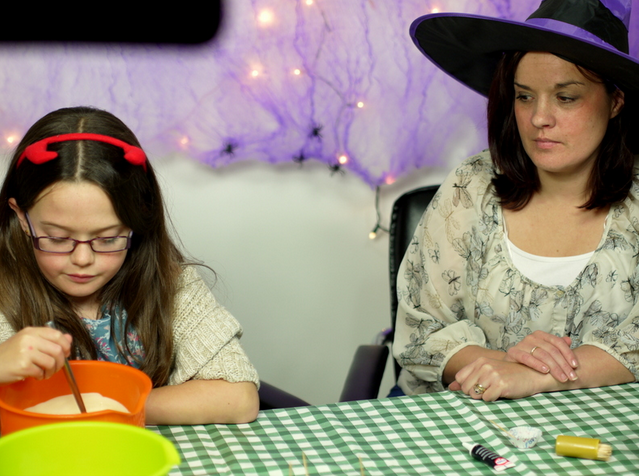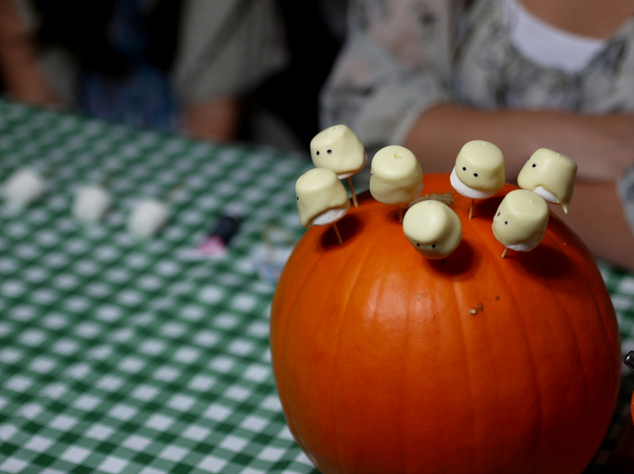 These are a really cheap Halloween treat to make and super easy too. You can get the kids involved as well, they'll love it. Another fun idea would be to buy different sized marshmallows so you can make a whole family of ghosts or add more than one marshmallow on the stick to make different shaped spirits. If you do experiment with different sizes, you might want to dig out some long skewers from your BBQ kebab days of the summer. Get creative and you can make a really impressive centre piece that everyone will love.
Kids Halloween parties (any party) can be stressful but these spooky treats are really hassle-free and you can easily knock them up on the day.
What are your favourite Halloween treats? If you make your own ghostly marshmallows, send us a picture, we'd love to see them!
Happy Halloween!