8 Most Visited National Trust Properties
The National Trust for Places of Historic Interest or Natural Beauty or just The National Trust as it is most often called was born in 1895 out of a need to recuse and preserve some of the most important areas, properties and heritage of the United Kingdom. The charity was given statutory powers for protection in 1907 and this proved valuable after the destruction of the world wars.
Under the National Trusts wing, you'll find properties and estates of historic importance, Sculptures and painting, miles of coastline and acres of land with exceptional beauty such as the lake and peak districts. The main goal of this institution is to maintain this beauty in all its forms so it can be enjoyed by the public forever.
To maintain the upkeep of these properties visitor are often charged a small fee but members of the National Trust can enter free of charge in most cases. The Charity is currently the largest private landowner in the UK with over 500 properties on their list and 610,000 acres of land. We've had a look at last year's top ten visited properties to help you see some of the stunning places you could visit if you become a member.
Giant's Causeway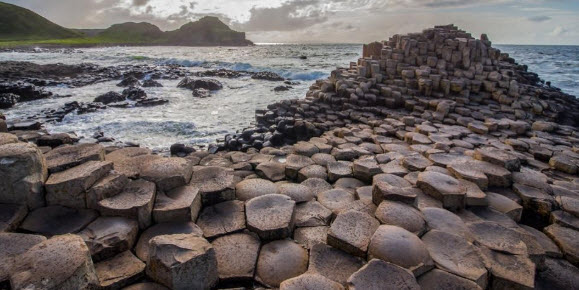 Giant's Causeway is located in County Antrim Northern Ireland. It is a natural structure of over 40,000 basalt columns created in a volcanic event. This has created what appeared to be a series of steps leading from the cliff into the sea. It is one of Irelands most famous landmarks and tourist attractions and has long been the subject of myth and legend. You don't have to pay an entrance fee to enter this National Trust site although there is a centre there which gladly accepts donations for preservation purposes. A truly magical place to visit when you next find yourself in Ireland.
Clumber Park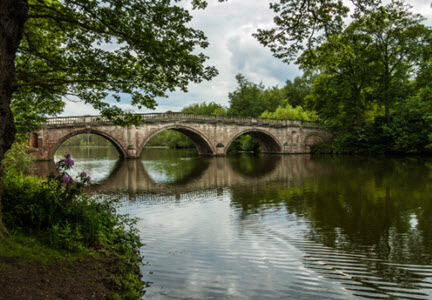 Clumber Park is number 2 on the list and was visited by over 600,000 people last year alone. It is a beautiful park which has been in the safe hands of the National Trust since 1946. The house which once was the centre of the estate had to be demolished due to fire damage in the 1930s however the nearby chapel and walled kitchen garden still survive. There is also a huge manmade lake called the Serpentine and 3,800 acres of wood and farmland. You can visit for the day or even book a campsite and stay for a while. If you're considering travelling this year it must be noted that the famous ornamental bridge is being restored and is currently closed to the public.
Cliveden House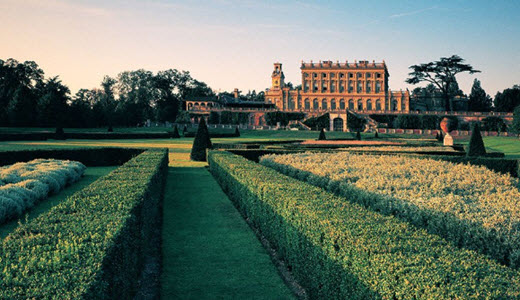 Cliveden House is located in Buckinghamshire about 40 meters from the banks of the river Themes. It is a magnificent house of Italian renaissance inspired design that has over the years been home to many prominent people including a couple of Princes of Wales. Today you can pay a small fee to visit or stay the night as it is least out as a hotel. It also has a sprawling 375 acres of woodland and gardens that are open for the public to explore as well a fun maze for you to wander around. Well worth a visit if you are in the area.
Attingham Park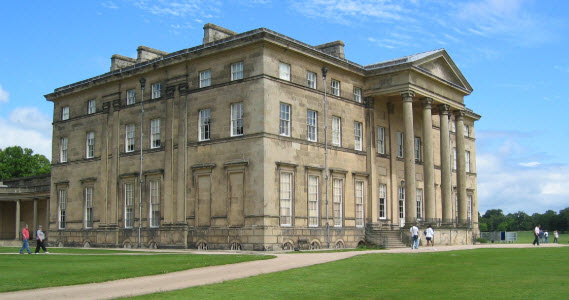 Another country house and grounds Attingham Park is located in Shropshire. Like most National Trust properties it is steeped in history and the mansion is no exception with a stunning gallery. There is a walled garden and an orchard that grows produce to be sold in the tearooms on site. You can spend the day wandering around the house before feeding the deer in the deer park and taking in the sights of the 8000 acres of woodlands.
Belton House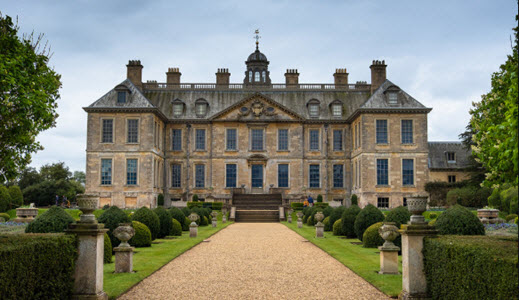 Belton House is yet another example of a stunning country house surrounded by lush woodland owned and protected by the National Trust. This one is set in Lincolnshire and the main house is surrounded by gardens that lead through to a series of avenues that in turn lead to a bunch of follies. If you visit this winter you're in with a chance to join the Midwinter Murder Mystery tour which takes you on a tour of the house all the while you try and solve clues to a murder. A small fee of £10.20 is required to access the house but National Trust members gain entry for free.
Carrick-a-Rede Rope Bridge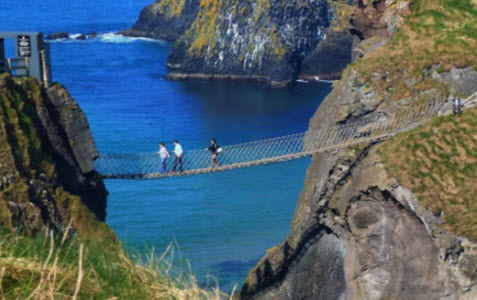 Carrick-a-rede Rope Bridge is a rope bridge in County Antrim, Northern Ireland. It links the mainland to the tiny island of Carrickarede. It is suspended 30 metres above the rocks below and is 20 metres long. The National Trust do charge a small fee for crossing the bridge and they strongly recommend booking your crossing before arriving at the destination as it does get very busy.
Waddesdon Manor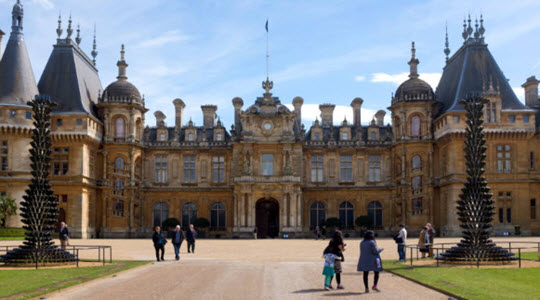 Waddesdon Manor is an impressive country house in the village of Waddesdon, Buckinghamshire. It is built in the style of a French chateau and was owned by the Rothschild family until they left it to the National Trust. After a tour of the grand house with its opulent interior you can then explore the stunning grounds which feature several magical rock grottos for your enjoyment. As always National Trust members enter for free and a fee of £11 per adult will be charged for entry.
Fountains Abbey and Studley Royal Water Gardens
The last and oldest man-made attraction on our list this well preserved ruined Cistercian monastery was founded in 1132, it is called Fountains Abbey. The ruins maintain the romantic feels of the building and the water gardens are vast and sprawling. Large greens run along rivers and pathways lead to follies and deer parks where ancient lime and oak tree tower. There is also a large play park for families. A visit here will take all day. Tickets will cost non-members £18 for adult entry.
So that's the top 8 visited National Trust attractions from last year, there are thousands of properties and places of natural beauty we haven't mentioned here so get on the website and have a look. Individual membership for a year will cost you £72 per year for an adult and £36 for a young person aged 18 to 25. A junior is just £10 a year and under 5s go free! Family membership is £126 per year and that includes two adults and up to 10 of their children and grandchildren. That breaks down to just £10.50 per month.