3 top picks for family holidays in Europe for 2021
Now is a great time to book a holiday for later in the year. There is nothing quite like the thrill of an upcoming getaway and Pierre et Vacances offer some brilliant savings throughout the whole year to ensure you always get a great deal. Apartments and villas are all very well and good but when booking for the whole family a holiday village is often a popular and worthwhile idea.
These sprawling complexes offer atmosphere and entertainment opportunities that can't be topped easily. Children will revel in the chance to get stuck in with the kid's clubs where they will make fast friends and take part in team sports and activities, while adults will enjoy the peace and quiet having busy kids will bring.
We've been having a look at some of the best holiday villages Pierre et Vacances has to offer all over Europe and beyond. There are so many tempting places to visit it was really hard to whittle them down to the ones featured in the blog so good luck decided which one to visit. We hope our picks help you narrow things down a bit.
Residence Les Restanques du Golfe de St-Tropez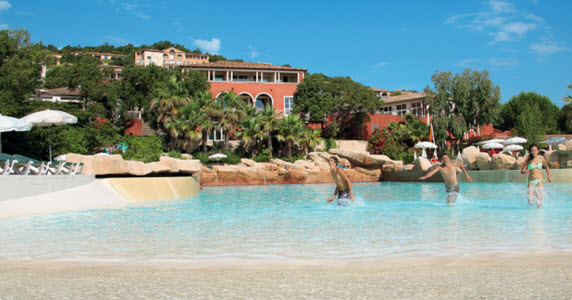 As the name would suggest our first-holiday village is in France, St-Tropez to be exact. Expect some stunning visuals if you visit this site. The park itself is 25 hectares large and beautifully landscaped plus you can also enjoy a full panoramic view of the Mediterranean.
Another selling point for this park is the huge water park located conveniently within the grounds. This waterpark is an impressive 1,600 square meters and includes two pools, a choice of water sport activities, wave pool and plenty of slides. If you're still not done with the water then you'll find the beach is just a hop, skip and jump away plus it's lovely and sandy.
Other facilities include play areas, horse riding, tennis courts, 18 hole golf course, cycling, football, basketball and beach volleyball. You also have a restaurant on-site and access to the wellness-spa.
When booking you can choose between standard or superior accommodation, both offer dwellings of fantastic quality but with superior you tend to get more prime locations within the park as well as readymade bed and a few other extras. Each has either a sea view or waterpark view and you get to choose. They are all artfully decorated in a cool Mediterranean style.
Book now with Pierre et Vacances and you can even save 20% off this already reasonably priced holiday village. Prices start from just €111.
Holiday Village Sainte-Anne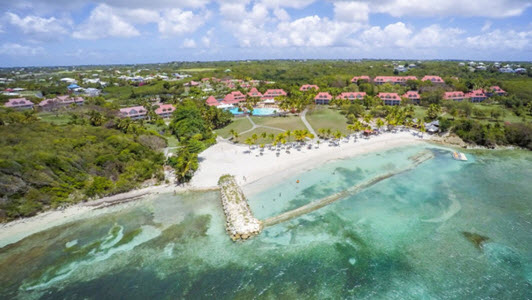 We're going a bit more exotic next and heading to the West Indies to visit the Sainte-Anne Holiday Village. The site is located on the Pointe du Helleux and offers sea views from almost every point. The apartments are typically Creole in style, each offering a balcony or terrace with an outdoor kitchen for cooking facing stunning sea or garden views.
The village offers a new water sports centre which allows thrill-seekers and water lovers to try out all manner of water sports such as jet skiing flyboarding and kitesurfing so why not learn a new skill. If you prefer to laze about on the water then you can also make use of the waterpark, with a large splash pool and a paddling pool for the kids.
Kids aged 3 to 17 can make use of the kids club activities allowing parents to enjoy a sea view massage at the wellness spa before sampling some delightful Caribbean food at one of the restaurants. It can't get better than that?
Prices for this stunning resort in this amazing part of the world starts from just €163 depending on when you book for. Take the plunge and book today with Pierre et Vacances.
Holiday Village Bonavista de Bonmont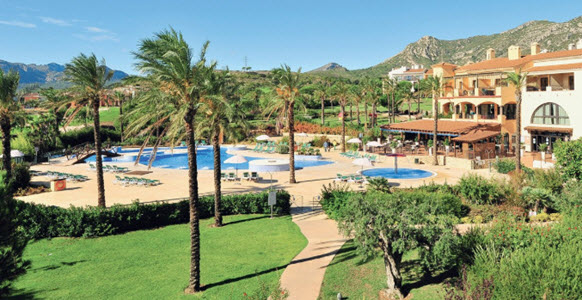 Our last holiday village can be found in sunny Spain, nestled between the stunning sea and the mountains you'll find Bonavista de Bonmont. Golf lovers will be pleased as the village is bordering Bonmont Golf Club. Soak up the sun of Costa Dorada by taking a dip in the sea, enjoying the waterpark or, if you a child aged between 4 and 17, taking part in some exciting kids club activities.
The waterpark is very impressive with 400 square meter pool including water jets, paddling pool for the kids, counter-current steam, 4 hydro-massage water beds and two hot tubs.
There is no shortage of things to do on-site. There are kids play areas, table tennis, fitness sessions, the beach nearby and entertainment in the evening. You can also enjoy many activities such as go-karting, horse riding and quad biking and even a circus skills course. All interests will be catered for at this park.
The Mediterranean inspired accommodation creates light-filled living spaces for you to relax, each with a balcony so you can enjoy the views of the lush gardens and dreamy palm trees. Discover some wonderful dining choices at one of the restaurants and even hire a car on-site so you can explore further afield. There are various day trip options available close by to enrich your holiday including theme parks, cathedrals and historic towns.
Book your holiday now from as little as €130, then you can start counting down the days until your perfect Spanish getaway begins.
Have any of these holiday villages sparked your interest? We love the number of activities you have in the Spanish village as well as the stunning location. If none of these looks like they are for you then Pierre et Vacances have so much more to tempt you. Each holiday village has a unique selling point so there is bound to be the perfect one for each family.
Before you book your dream family break make sure you check in with us to see if we have any new voucher codes or discounts for Pierre et Vacances. We get deals coming in at all times of the day and we'd hate for you to miss out.