Popular Ferry Crossings With DFDS Seaways
DFDS Seaways is a Danish Shipping company that has been around since 1866. They formed when the three largest shipping companies of the time merged to make one. Today the company operates over 50 routes taking both passengers and cargos around mostly the North and Baltic seas. In terms of passenger ferries, they currently offer 8 routes around Europe including 4 from mainland Britain and a couple of Scandinavian routes.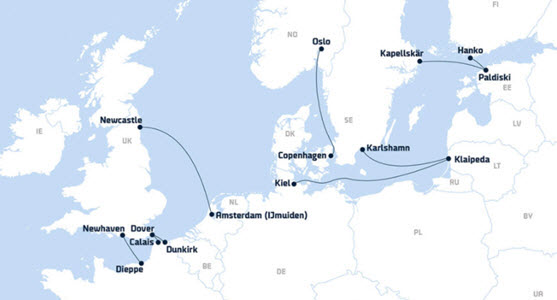 In this blog, we will be looking at the perks and benefits you get when you travel any of these routes with DFDS Seaways. We hope this information helps you decide to travel with DFDS Seaways when you next need to travel via ferry. Maybe you just fancy a holiday with a bit of difference? DFDS Seaways may be just the thing you're after.
Crossing to France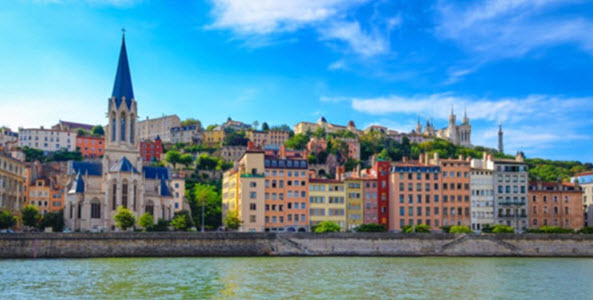 If you want to visit France you have the option to travel from Dover to Calais or Dover to Dunkirk or you can opt for the Newhaven to Dieppe crossing. All three crossing allow you to reach convenient places in France in a relatively short amount of time. Prices start from just £45.
The journey from Dover to Calais is only 90 minutes long and there is up to 30 daily sailings giving you huge freedom in the time of day you travel. You can take your vehicle and there are no baggage restrictions so you don't have to worry about how many souvenirs you buy or how many changes of outfit you bring. Pets are also welcome and kids will love playing in the pirate-themed adventure playground as you make the short trip across the channel.
The Newhaven to Dieppe crossing takes only four hours and transports you from the south of England to the stunning coast of Normandy. DFDS Seaways is currently the only ferry operator to offer this route and they ensure that in the warmer there are at least 3 crossings a day and 2 in the winter. The on-board facilities are excellent with food on offer and again there are no pesky baggage restrictions to consider.
Crossing to Amsterdam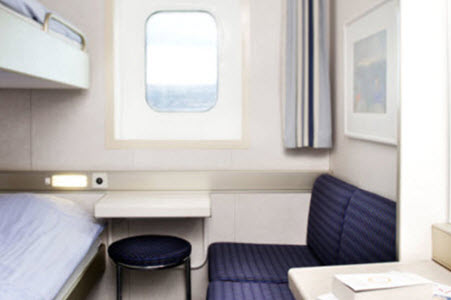 The one crossing that travels from Newcastle to Amsterdam has competitive prices beginning from just £73 and you can sail 7 days a week. Take in the sights of this beautiful country after you've enjoyed a leisurely cruise across the sea. The sailing time is around about 15 hours and 45 minutes so you can opt for a night cruise and book a cabin if you prefer. On-board you have a ton of stuff to keep you entertained. The ferry ride should indeed be considered a part of the holiday.
You have various restaurants and a cinema where you can enjoy a film. The on-board shop is full of treats and pets are welcome to travel with you. If you travel without your car you can pre-book a transfer to your hotel making your journey even easier.
Crossing from Denmark to Norway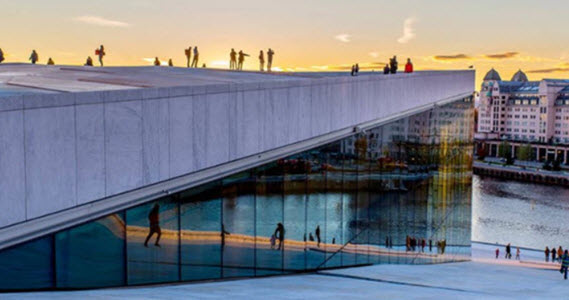 Copenhagen to Oslo is one of the longest ferry routes with a travel time of over 17 hours. This means you will need to book a cabin to travel in comfort. Every sailing happens overnight for convenience. This route was set up because it links two of Scandinavia's most exciting lively cities and any person wanted to take in the best of this beautiful part of the world will want to visit both.
On-board you have several restaurants to choose from including the all you can eat buffet 7 seas and the SJO which is a tribute to Scandinavia and offers 4 or 5-course meals of exceptional value. You also have an Italian and a coffee shop. The shopping is a great way to kill some time and there is entertainment on each evening including a bar and nightclub. During the day you also have access to the sauna and pool area. Total relaxation.
You can travel with or without your vehicle and if you chose to leave it behind bus transfers are readily available. You get all this from just £79 when you travel with DFDS Seaways.
Crossing from Finland to Estonia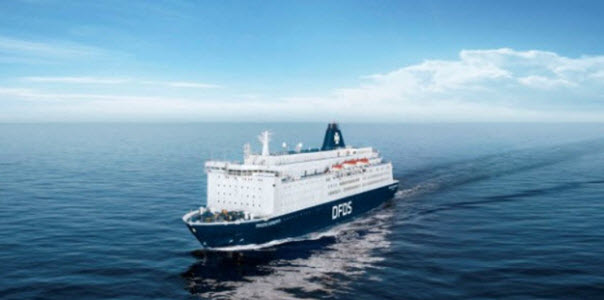 The 3 and a half hour crossing linking Hanko to Paldiski is the cheapest crossing you can buy with DFDS Seaways with prices starting from £30. It's a great option for travelling between Finland and Estonia and is a fantastic way of linking up to the rest of Eastern Europe. The crossing itself is sure to be comfortable with up to 9 crossing a week for you to choose from. Cabins are available for comfort and like all DFDS Seaways ferry crossings, there are no baggage restrictions. You can also sit back, relax and enjoy a meal on-board.
As well as these crossings we've looked at you also have crossings from Paldiski to Kapellskar, Klaipeda to Karlshamn and Kiel to Klaipeda. The prices all start from under £100 and are great value for money. Each crossing is a quick easy way to get between some fabulous cities whilst adding a little extra adventure. The longest ferry crossing is the route linking Germany to Latvia and this one is approximately 20 hours.
As well as offering wonderful quality ferry travel DFDS Seaways also offer some deals to shout about. New for 2020 you can find yourself saving up to 15% off selected ferry crossing and to make the deal sweeter you only need pay a 15% deposit today! There is also a wonderful 2 for 1 offer on mini cruises to Amsterdam which saves you a ton on your next mini holiday. A £10 deposit is sometimes all you need secure your booking on the French ferry crossing and you can board in the morning to a spot of shopping and travel back the same day on the Dover to Calais route.
Take a look at the website today and give yourself something to look forward to that will help you make it through the darker months to spring. Make sure you check back with us before you book to ensure you don't miss out on any offers.