Special Offers with Anantara
December is already halfway over and we've already begun to consider where we might want to travel in the New Year! Having something to look forward to after the hustle and bustle of the festive season is so important. We've had a little peek at some of the special offers currently live with Anantara as we think you guys deserve a little luxury in your lives. There are so many fantastic places you can choose to visit.
Anantara opened its first hotel way back in 2001 in the sleepy seaside town of Hua Hin in Thailand. Since then the company has developed into one of the best luxury spa holiday providers in the world. They have hotels and spa resorts in many countries including, Thailand, Cambodia, Portugal, Indonesia, China, Tunisia, Vietnam, Sri Lanka, Seychelles, New Zealand and the United Arab Emirates.
Romantic Moments at Angkor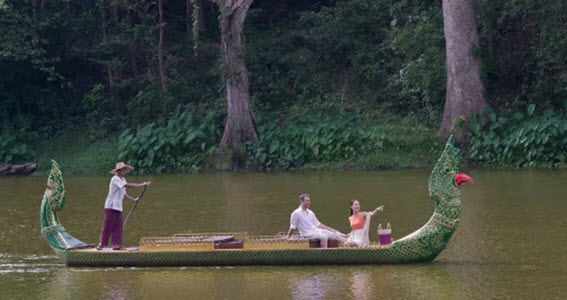 Our first Special offer is an indulgent three-night stay in ancient Angkor which is a beautiful city in Cambodia. Prices for this getaway begin at just £230 when you book before the New Year and includes the accommodation for three nights with breakfast, a spa treatment for you and your partner, Dining by design or champagne sunset experience one night, in-suite mini-bar, arrival foot ritual and complimentary drink during sunset hour each day. Book now to avoid missing out on this fantastic deal.
Uluwatu Surf Break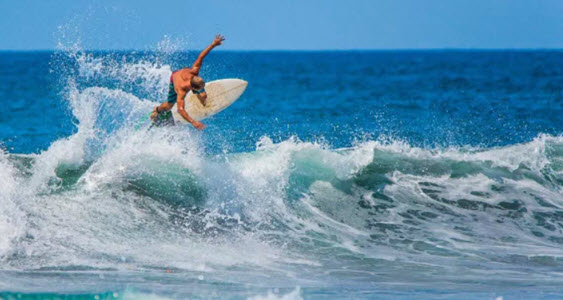 We're off to Indonesia for this next offer and the Uluwatu Surf Break. This is another three-night getaway but you can add more nights if you wish. This break is situated right next to amazing surfing spots such as Impossible Beach, Padang Padang and Dreamland. When you book this offer you'll receive three nights in a suite, half-day surf session with all equipment included, one private yoga session for both of you and a one-hour signature Anantara massage, a three-course dinner one night and of course breakfast. All this can be yours from just £255.
Medjumbe Romantic Bliss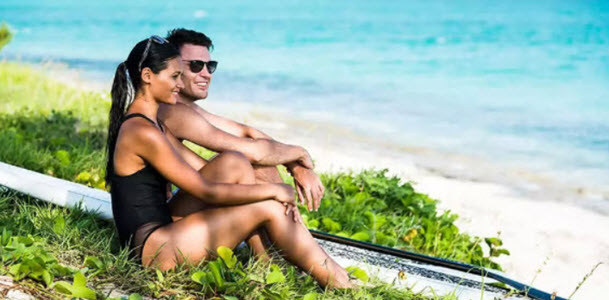 We're pushing the boat out with this next break, which is in stunning Mozambique. This break is unique as you spend one night of the three-night break sleeping under the stars on your private island complete with snorkel and picnic provided. Can you imagine anything more romantic? You'll also travel on a sunset cruise and receive a 90-minute spa treatment of your choice. Breakfast, lunch and dinner are included as is a selection of drinks both with and without alcohol. You can get this once in a lifetime trip from as little £689 now with Anantara.
Anantara Sathorn Bangkok City Break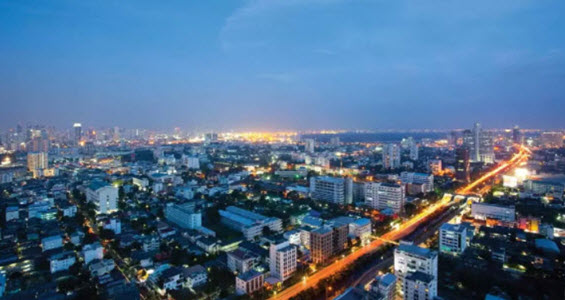 This is the cheapest break we've found yet. Enjoy the delights of Bangkok City with this two-night break from Anantara. You'll get access to the executive lounge in the hotel where you'll be given breakfast each day. A free cocktail will be waiting for you at the SKY bar and then you'll also save 20% off spa treatments and dining including drinks for your entire stay. You can add more days if you wish to take in all this busy city has to offer. The prices start from just £78 per day per person.
Golden Triangle Discovery Package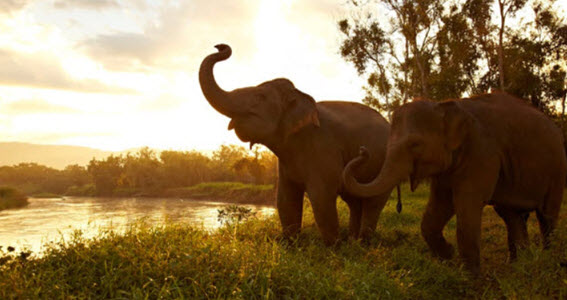 Our next package is a magnificent luxury holiday that will not come around too often. It's a trip to Thailand's Golden Triangle and is full of fun activities. Book today and you'll receive luxury accommodation of your choice, three meals a day plus drinks and the choice of in-room dining with access to the minibar which is restocked each day.
You'll also have the choice of either a 90-minute yoga or Pilates class for two. Life-changing activities for every night of your stay are provided with a choice of an elephant experience, a tour of three countries with the Golden Triangle Tour with a tour guide, a cookery class with the Anantara Spice School or a spa discovery package. Which ones will you choose? Finally, you'll get admission to the Hall of Opium museum. This package is a little more but as you can see the things on offer are miles ahead of the other packages. Prices start from £1019.
Desert Discovery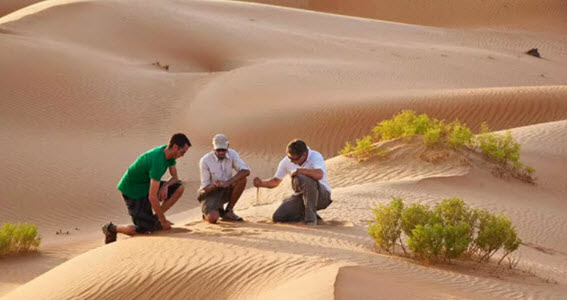 For this desert discovery offer, we are heading over to the United Arab Emirates. This break is at least two nights but you can add as many more as you like. You'll stay in either a room suite or villa and a buffet breakfast for two is provided each morning. You'll get two desert activities to choose from, these include a camel ride, desert walk, archery, fat biking or soft dune driving. Which ones will you choose? You can book this break now for as little as £200.
Anantara Tangalle Half Board Special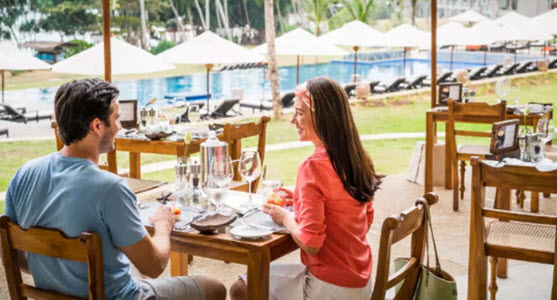 Our last special offer brings us to beautiful Sri Lanka. This offer is all about the magical location rather than the activities on offer so you'll spend the day in a stunning location and wonderful accommodation rather than enjoying an action-packed holiday. Slow down and enjoy some downtime with Anantara. Your room or villa will have instant beach access and breakfast and dinner are provided in the form of a buffet for two people each morning and night. Book this offer now from only £234 person and give yourself something to look forward to in the new year.
These 7 offers we've chosen from Anantara are only the tip of the iceberg, there is a huge amount of savings that can be made on holidays that will make your dreams come true. Visit the special offer section of the website today and see if anything takes your fancy. The prices range, as you can see from under £135 to over a grand. There is something for everyone from the city explorer to the craver of opulence and relaxation.
Check-in with us before you book, we have deals coming in all the time so you never know you might get lucky and be able to save yourself even more with a well-timed Anantara discount code or offer.