Need Some Spring Time Sun?
There comes a time every winter, usually after the last of the Christmas chocolates have been gobbled up, when a lot of people start to get fed up with the gloomy grey British days and begin to yearn for sunny blue skies, warm sands and most importantly relaxation. Booking a spring vacation then is the perfect way to counteract these feelings of gloom and give yourself and your family something to look forward to.
Below we have chosen 5 of our favourite springtime break locations and we hope at least one of them tickles your fancy. Take your mind off work, childcare, bills and rain and get booking that holiday today!
Marrakesh, Morroco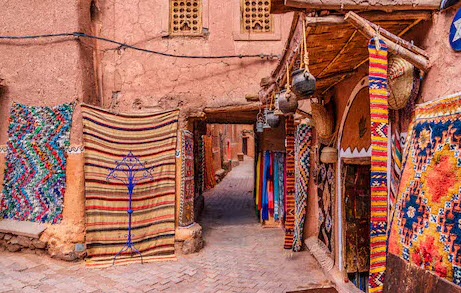 Marrakesh is a city in western Morocco, dating back to the medieval times with labyrinths like marketplaces that sell exotic spices, handmade pottery and stunning fabrics. If the warm sun is what you're after than springtime is the time to go, temperatures peak at around 29 degrees in April and soar much too high in the summertime for the average British tourist. There is so much to keep you occupied as the walled city is absolutely dripping in history.
Travelling to Marrakesh is only a short-haul flight of around 3.30 hours from the Uk. Many great flight offers can be found online starting from just £143. It's worth shopping around for the best deal. Tui has some wonderful offers starting at just £193 per person for flights and accommodation. Visit the site today.
Bodrum, Turkey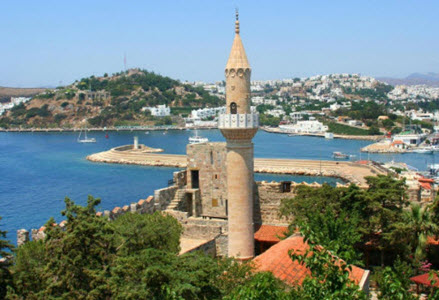 Bodrum is a beautiful city on the southwest coast of Turkey. It is home to the breath-taking Bodrum castle which has some part of it made from stones that once belonged to one of the 8 wonders of the ancient world, the Mausoleum at Halicarnassus making this destination perfect for history buffs. A springtime visit here will see you enjoying temperature highs of 22 which is perfect for lovers of fair weather.
If you decide Bodrum is the holiday location for you then you will be close to plenty of coastlines and well as culture. Flights are approaching long haul at just over 7 hours but prices are reasonable starting from £278. Jet2holidays offer a large selection of getaways in the Bodrum area at reasonable prices. Take and look and see if your dream holiday is there.
Orlando, Florida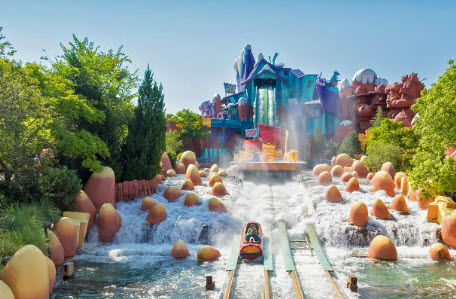 Orlando has long been a once in a lifetime dream destination for families and its no wonder. It is the home of theme parks with 12 being in the city limits including Disney World, Epcot, Universal Studios, The Wizarding World of Harry Potter, SeaWorld Orlando and Discovery Cove water park to name a few. Package holidays to this Florida city start from only £411 per person with Love Holiday so it may not be as pricey as many people first fear. Saying that you do have to factor in the ticket prices.
A flight by itself can start from £312 and will see you settle in for the long haul duration of 9 to 10 hours (get the neck pillow at the ready) Loveholidays have some good deals, have a look and secure your trip with a deposit as small as £25 now!
Lanzarote, Canary Islands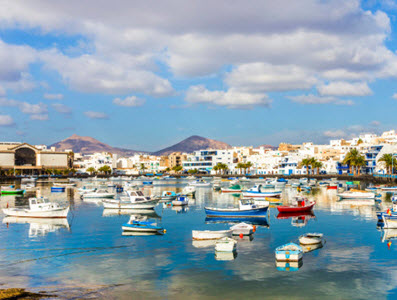 Lanzarote is part of the Canary Islands of the west coast of Africa yet it is governed by Spain. Notorious for its all-year-round warm weather it has been a population vacation destination for families and party-goers for a long time. A relatively manageable 4-hour flight will see you land in this volcanic dreamland where the sun is always shining and the beaches seem to go on forever. As you can imagine, it being an island, you are spoilt for choice when it comes picking whitewashed beaches and water sports are on offer everywhere you look, perfect for both the sun soakers and thrill-seekers.
A typical day in mid-spring should expect temperature highs of around 24 degrees. This little island is one of the most affordable places on our list with a holiday setting you back as little as £149 per person. If you hunt around you can really bag a great offer. First Choice has a ton of great options worth taking a look at.
Dubrovnik, Croatia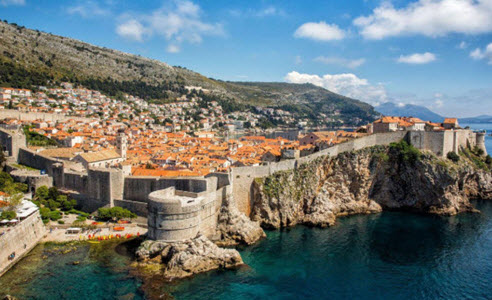 Croatia has gained a lot of popularity with tourist in the past ten years or so and Dubrovnik, the countries capital city is one of the most popular destinations. It is located in the south by the Adriatic sea and is known for its distinctive old town surrounded by 16th-century walls.
Springtime sees average temperatures of 23 degrees and the lows at night remain pleasantly mild. Its popularity is in part thanks to Game of Thrones being filmed there, you can book tours before you travel and visit places where some iconic scenes from Wastoros were brought to life. The city is so beautiful you can get lost wandering through the streets just taking in the views. Leave the urban areas and discover the breathtaking views of the infamous waterfalls. Nothing could be better than taking a dip next to a rushing waterfall.
A short-haul 4 hours and 15 minutes flight can be booked for under £200 which is a steal. Jet2holidays currently offer over 100 choices for your Dubrovnik holiday meaning you are sure to get one that suits your needs perfectly. They start from only £360 per person and comes with a number of different features. Take a look today and start looking forward to your travels.
There you have it, folks, a handful of our favourite springtime holiday destinations. Book one today and brighten up your winter. We find a handy countdown to your holiday app works wonders for morale, you also have the bonus of being able to do some holiday clothes shopping which sweetens the deal don't you think?
Which ones look good to you guys? Don't forget to check in with us again for more reviews, holiday inspiration and of course fantastic deals.