Day trip ideas around the UK with Stena Line
Stena Line is one of the biggest ferry operators in the UK, taking their customers to Ireland, Britain, France, Holland, Germany, Denmark and more. Travelling with them couldn't be easier or more stress-free. The ferries provide everything you need for a comfortable journey including restaurants, bars, cabins, and even shops where you can take advantage of duty-free as you travel to your destination.
As well as excellent modes of transport Stena Line also strive to keep their customers happy by ensuring they offer deals that are hard to beat. One visit to the website will highlight exactly how much there is to save at any one time. You'll struggle to find a cheaper fare.
Did you know that on some of the company's shortest journeys you can book day trips for the whole family? We are of course referring to the ferry journeys from Britain to Ireland. There are four routes, three of which are relatively swift. In this blog, we will be looking at some of the fun day trips you're able to book. Why book an entire holiday when the entire family can simply enjoy a day out with a bit of a difference?
Giant's Causeway Day Trip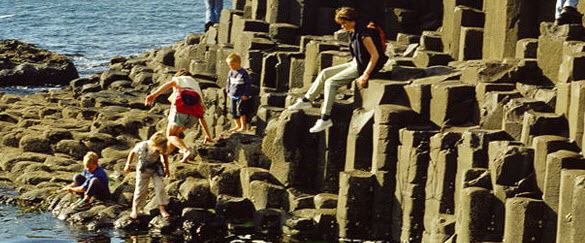 The first day trip on offer is a tour of the stunning Giant's Causeway. It departs from Cairnryan Port in the morning where you'll travel on a Stena Line Superfast ferry to Belfast. You'll then find coach travel has been arranged with stops along the way such as Carrickfergus Castle and even lunch before you arrive at the causeway.
Then you are taken back to Belfast port where you'll begin your return journey. It's quite a busy day but everything is sorted and included in the £36 price tag which is fantastic value for money. This Day trip departs every Wednesday and Saturday between April and October.
Glasgow Day Trips by Coach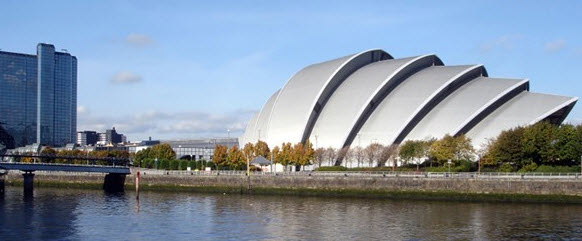 Next up we have a day trip from Belfast to Glasgow which, amazingly, is only £14. This includes the superfast ferry and the coach transfers there and back from the port at Cairnryan to the bustling city centre. You'll arrive at around noon and will have time to explore all the sites this iconic metropolis has to offer until half four when you'll need to catch your return coach home at half 4.
You can take this dreamy day trip every Thursday and Saturday until mid-December and selected Tuesdays and Wednesdays from April until August.
Return Day Trip to Titanic Belfast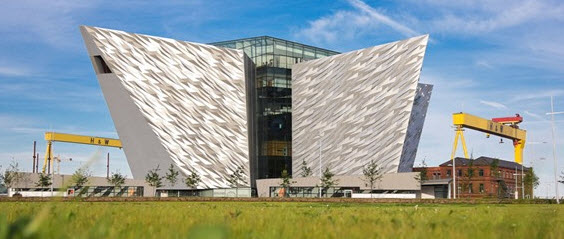 The story of the maiden voyage of the Titanic is well known and one of the biggest tragedies to come out of the Northern Irish city. The Titanic Belfast is the number one tourist attraction in Belfast and you need a full day to truly explore its wonders. Once you enter you'll discover 9 galleries, interactive features that allow you to explore the history, rides and even full-scale reconstructions. The exhibitions don't just focus on the event itself but also looks at the aftermath of the disaster and even the state of the wrack today. It's fascinating.
Included in the ticket you get the superfast ferry travel from Cairnryan to Belfast, return coach transfers to the Titanic and the tour of the attraction. All for only £32, child tickets are just £27 and you can even book a family ticket of two adults and two children for just £91. There are numerous dates of travel from April to October, check the website for full details.
Kids Cruises

Kids love boats and they also love fancy dress, mix the two and give them a day to remember with a day sailing on a Stena Line superfast ferry. Once aboard they get to have a party with several different themes such as superheroes, princesses and pirates, witches and wizards or toy stories at sea. There is even a Christmas themed one in December.
Parents can be sure the little ones will sleep well that night as the ferry sets off at 11.30 and doesn't return until 17.45. During this time kids will be having the time of their lives with face painting, puppet shows, balloon animals, karaoke and much more. All this from only £14 per child!
Belfast Zoo by Coach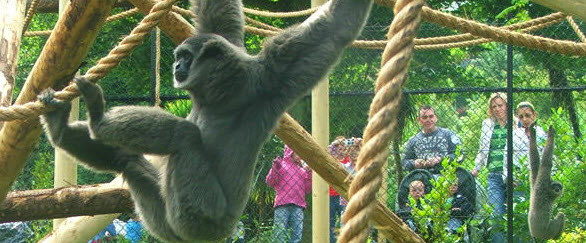 Our last day trip is to Belfast Zoo, again via the Cairnryan to Belfast ferry. Belfast Zoo is stunning set into a hilltop the paths are sloped and steep taking you on a magical journey viewing some truly amazing animals. You'll find Barbary lions, Malayan tapirs and the fossa from Madagascar to name a few.
Included in this day trip you'll get the superfast ferry travel, return coach transfers to the zoo as well as admittance to the zoo. All this is only going to cost you £32 per adult, children for just £27 and kids under 3 are free.
There are many dates available to enjoy this day trip over the months of April to September for all the exact dates you can check the website. Your day will begin at 11 when you board the ferry at Cairnryan, you'll get around 4 and a half hours to explore the zoo and then you'll arrive back at Cairnryan port by 21.45.
The above day trips are some of the ones we love the look off, but there are many more to choose from if none of these takes your fancy. From days exploring Belfast to trips to Ayr, you can even board a ferry and enjoy an old school cruise for the over 55s with activities such as bingo and a slap-up lunch.
Have a look today and see if you can bag yourself a bargain with Stena Line.