Top Picks From The Laura Ashley Winter Sale
Laura Ashley is an iconic brand that has been bringing stunning homeware to our homes since 1954. They have a signature style that oozes opulence and sophistication, all the while keeping up with a very rustic traditional feel. Today the online store offers a plethora of homeware items from luxury sofas and whimsical bed frames to delicate floral home accessories and country style kitchen items. There is also a huge fashion sale fill with stunning clothing for every occasion, from dresses to shoes and accessories. It's worth a look if you're a fan of the clothing.
We've been pouring over the Laura Ashley winter sale this morning picking some of our favourite pieces from each section of the clearance to tempt you. Please pop to the site and have a gander yourself, you could be just steps away from your dream designer home.
Outer Space Printed Blue Bedset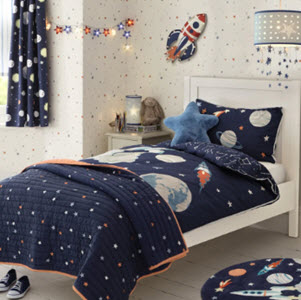 We're kick-starting this list with a cute yet exciting space-themed bedspread from the children's section of the website. Perfect for any lover of space and the stars, little kids will love going to sleep at night surrounded by the solar system and rockets. It's made from a super soft cotton blended fabric that has a pattern on it with Laura Ashley's signature detailed designs. It's in the sale now for just £22.05, that's a big saving of £12.95. Purchase one today and create a star studding bedroom for your little one.
Poppy Lavender Filled Eye Mask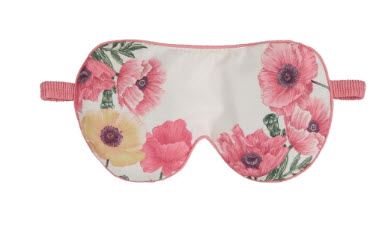 Getting decent shut-eye is so important and light pollution, especially in the summertime when the sun rises early and sets late, can easily disrupt the quality of your sleep. Laura Ashley has a solution with this calming lavender filled eye mask which is now in the sale for only £7. That's half price! We love the bright poppy details.
Abingdon Upholstered Chair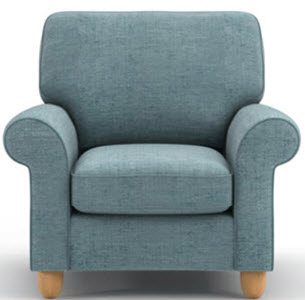 Next on our list is one of Laura Ashley's popular armchairs. We've gone for the Abingdon, which is a very classical design yet it maintains a simple finish. There are 10 fabrics to choose from but we love the gilded duck egg blue. It's currently only £360 in the winter sale down from £800 meaning you get more than half off and save a huge £440. If you're after a Laura Ashley sofa or armchair it's a great time to buy.
Animalia Silver Curtains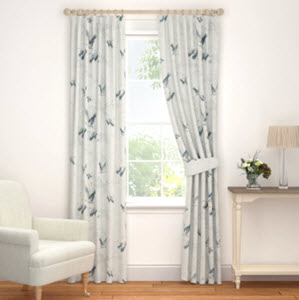 Among the winter sale this year at Laura Ashley you'll find a huge selection of made to measure curtains. This gorgeous pair is our favourite with their delicate crane design that adds a contemporary feel to the room while still maintaining a classic curtain silhouette. They come fully lined and are made of 100% cotton. The smallest size you can order is now just £86.50 down from £120 so the savings are substantial.
Cap Sleeve Crop Ditsy Spot Jumpsuit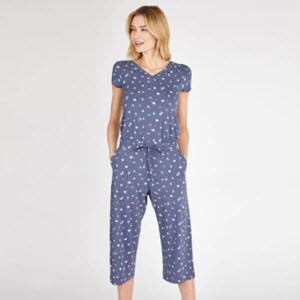 We move onto a fashion item this time and this adorable ditsy spot jumpsuit. It is perfect for the summer months which will come around again fast enough, we love the cute capped sleeves and slightly elasticated waist for style and comfort. It's made of soft lightweight material and will go well with almost anything. This is just one of the stunning clothing items available in the fashion sale which has a massive 70% off some items. It is now £26 down from £65.
Pineapple Chrome Large Table Lamp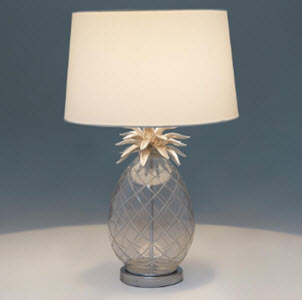 Lighting and lampshades is another area in which Laura Ashley shine. We love the entire collection and our favourite lighting item in the sale, which currently has up to 70% off, is this pineapple table lamp. The colours are light and chic but the design of this fruity table lamp brings a little fun and a tropical feel to any room. It was priced up as £120 but in the sale, it's now only £54 which is a saving of over half price.
Balmoral Chestnut Double Bookcase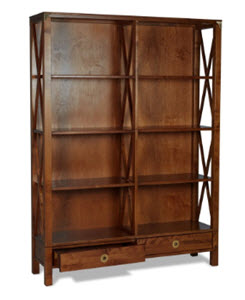 This next item is a big purchase but one that is well worth it and the savings are huge making it a fantastic investment for your dream home. The Balmoral double bookcase is inspired by traditional period furniture and is constructed of solid birch wood stained chestnut for an easy to clean lacquered finish. It's now £787.50 down from £1250.00 which is saving over almost £500.
Rene Antique Gold Rug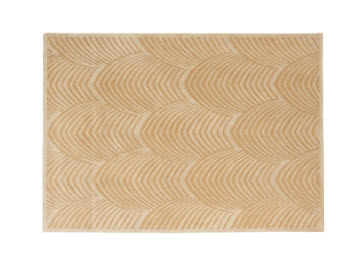 A nice rug can warm up a room and Laura Ashley has a great selection of them. We particularly love this antique looking gold rug currently in the sale. Its pattern and gold and cream colouring give off a great retro nostalgic vibe. It was on the website for £250 originally but is now just £157. This rug is perfect for your art deco inspired living room.
Clifton Ivory Triple Mirror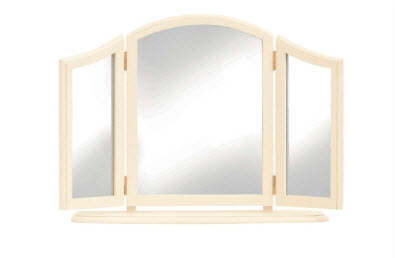 Mirrors brighten and open up any room as well as having practical uses for getting ready in the morning and this ivory triple mirror is great for both. Perfect for the top of a dressing table this romantic mirror would go perfectly in any bedroom or dressing room. It is painted in such a way that it appears to have a gorgeous vintage feel. It's in the sale and is now just £141.75 down from £225.
Animalia Gold Foiled Clock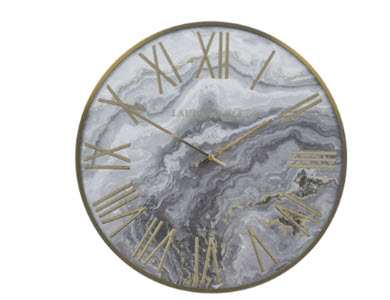 A beautiful clock is a statement piece and this gold foiled clock certainly fit the bill. It has a stunning marble effect face with delicate gold roman numerals on top to mark the time. It has an opulent and classical feel. This clock was £55 but in the winter sale, it is now just £39.60.
We hope you've found something in our top picks of the Laura Ashley winter sale that has sparked your interest. We are in love with the whole range and keep coming back to the website tempted to spend more, After all, with up to 70% off you are saving so much. Be sure to check back with us before you head to the checkout, you never know when Laura Ashley will throw another 10% off into the mix.