Top Picks From The John Lewis Clearance Sale
Anybody who likes to grab a bargain is well aware that the January sales are the perfect place to do this, many shops have their biggest discounts in the new year and John Lewis is no exception. Their clearance is currently live offering some huge discounts on high-quality items you won't find anywhere else. You can order for home delivery or choose click and collect and have a browse around your nearest store when you come to collect.
Check out our top picks from the clearance today, you'll save so much on hundreds of items.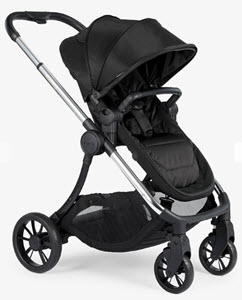 A pushchair is a very big decision, one that deserves a lot of consideration as it's a big purchase. We love the iCandy Lime Pushchair and Carrycot because it has been expertly designed for ease of use. You have a newborn carrycot, regular pushchair seat that can face either you or the world and even adapters so you fit most car seats. It's usually priced at £999.99 but in the John Lewis clearance, it's now just £699.99.
Sony Bravia KD55AG8 (2019) OLED HDR 4K Ultra HD Smart Android TV, 55"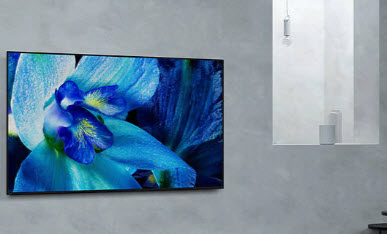 A new TV is a great investment to make in the January sales, another big purchase that requires some thought. You need to make sure the model you buy does everything you need it too depending on your interests and hobbies. This Sony set is an impressive 55 inches long and comes equipped with a large number of features, including Freeview HD, Youview, & Acoustic Surface Audio. Grab it in the sale today and save a massive £250 on the price. It's now £1399 down from £1499.
John Lewis & Partners Children's Billy High Top Boat Shoes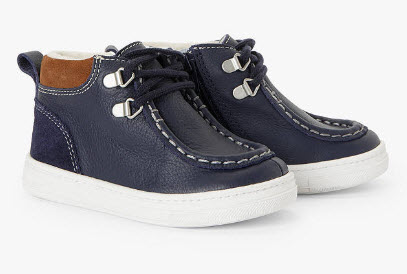 Moving on to a smaller purchase now, these boots in blue with a tan cuff are so cute and also look incredibly comfortable. Inspired by ankle-high booties they are made of lightweight material to make your baby's first steps into this world super easy and unencumbered. Available in a range of sizes, these John Lewis own-brand shoes are now half price in the clearance and only £14 down from £28, such a bargain.
Philips HR1889/71 Viva Collection Masticating Cold Press Juicer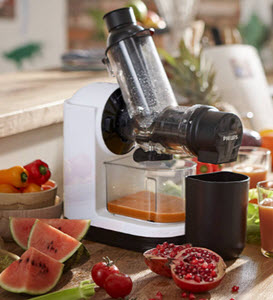 We all make New Year's resolutions to ourselves in January and to eat more healthily is often on the top of the list. A juicer is a fantastic way to get more fruit in your diet and as well as more vital vitamins and minerals. We love this Philips cold press juicer, it has a compact design and sleek edges so it doesn't take up too much space on your counter. You can hold up to 1 litre of juice in the container and it takes just 90 seconds to clean. It couldn't be easier. Save £80 today and pay just £159.99.
bluebellgray St.Ives Duvet Cover Set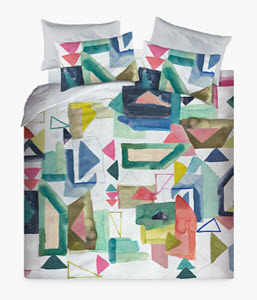 Is there anything nicer than hopping into a freshly made bed when it's time to hit the sack in the evening? This bluebellgray St.Ives Duvet Cover Set has such a bright and bold pattern that it will bring a delightful pop of colour to any bedroom. It is currently half price and will only cost a tenner which makes it even more appealing. It has a great hand-painted appeal and we love the 300 thread count that makes the fabric super soft.
Beurer TL 30 Ultra Portable Daylight SAD Light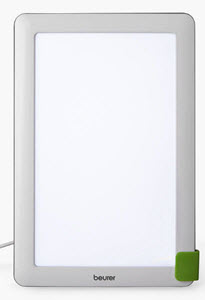 It is well documented that the winter can be dark and gloomy and this can leave some sensitive people feeling lower than normal. This is called SAD or seasonal affect disorder. It has been shown that it's the lack of natural light that is too blame. This handy and portable SAD light may be the perfect solution. It simulates real sunlight and research suggested it compacts the effects of SAD within 7 days of using. Worth a shot right? Save 20% right now with John Lewis and get it for only £47.99.
Under Armour Athlete Recovery Sleepwear T-Shirt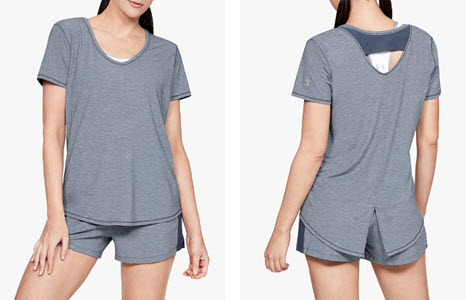 Another common New Year vow is one of increased exercise but this inevitably means your body will spend time in recovery mode. To shorten the amount of time your body takes to recover Under Armour has developed some ingenious sleepwear that promotes it. It works because the pattern inside the garments sends infrared energy back into the body, boosting blood flow and increasing the amount of oxygen reaching your muscles. This promoted healing. Get this incredible technology half price right now in the sale, it's only £22.50.
John Lewis & Partners Round Bud Vase, Grey,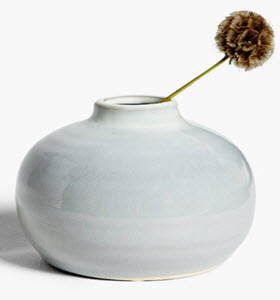 Next up we've got this gorgeous little vase with a glossy reactive glaze and stunning grey tones. It's just one of the fantastic items in the home and garden section of the clearance and is now just £7.50 or half price. Find something for every living room with John Lewis.
Ted Baker Joanaa Bow Leather Cross Body Bag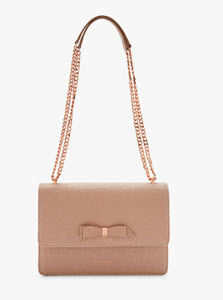 A clutch from Ted Baker is a must-have for any girl's closet and we've found just the one at John Lewis right now. It's in dusky pink so it goes with almost any outfit and the long-chain strap enables you to carry it across your body as well as under your arm. It has an opulent feel that makes it perfect for formal occasions and parties. It's now only £90.30 down from £129.00
These are our top picks from the John Lewis sale but there is no time to lose, with so many fantastic items and such big savings everything is selling so fast it is a good idea to buy what you want as soon as you spot it! If you do miss out there is so much available at such amazing prices that we feel confident you'll find something else similar. Make sure you double-check our site for any new John Lewis voucher codes before you buy too!