All Inclusive Holidays at TUI
What are they?
Everybody enjoys an all-inclusive holiday, right? What's not to love? You can leave all your worries behind for a whole week, or if you're really lucky, 14 glorious days and relax safe in the knowledge that your every whim will be taken care of. Your only tasks are to choose from the overabundance of food available and to ensure you make the most of the drinks package (hiccup). Sun, sea, sand and sangria.
Finding a TUI Discount code to use on your next all-inclusive booking is easier than you might first think. TUI understand that ideally, customers want the whole holiday process to be stress-free. The relaxation needs to begin from the moment you start searching for your dream break and therefore go out of their way to ensure the entire process is as straightforward as possible.
From Google to Goggles. Destinations, meals, flights, rooms, transfers, drinks and entertainment are all booked in one transaction at the same time. TUI have carefully considered each stage of the holiday booking process and taken it out of your hands.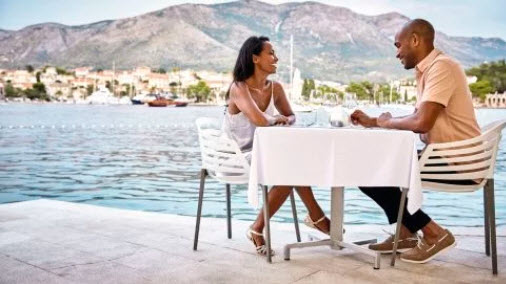 What's special about TUI all inclusive holidays?
When you book an all-inclusive holiday with TUI you can expect many things to be included in the price. From all meals, drinks and snacks to transfers and even entertainment such as live shows, regular quizzes and even competitions and activities such as volleyball, football and aerobics. Not only do TUI strive to take the hassle out of holiday planning they also aim to give each and every customer fantastic value for money. An all-inclusive package means you can ease back on the spending money and have more to spend on treating yourself.
TUI offers several types of all-inclusive package. You have the standard package which features the benefits listed above but you can also go all out and book a Gourmet Inclusive holiday. Perks of this package include beach butlers, exciting multi-course meal options and even room service options 24 hours a day.
The Karisma Hotels all boast these services and are among the most luxurious places TUI has on offer. You'll get your very own open-air shower and will be able to float down the lazy river at your leisure. When it comes to meal time five star trained chefs will lovingly prepare your food sometimes even using ingredients they've cultivated in the hotels very own gardens and greenhouses. Local produce is often sourced and each meal can be matched perfectly with a wine if you talk to the wine experts.
24-hour all-inclusive packages also give you the options of food and drink 24 hours a day for the entirety of your stay. You can stay at the bar and slowly get merry all day only to return to your room and order in a pizza for late night munchies. It's that easy.
Ultra-all-inclusive gives you round the clock food and drinks along with added extras like an even bigger choice of restaurant (both buffet and a la carte) a bigger selection of drinks included branded spirits and even the chance to try out selected sports such as non-motorized water sports.
If you're a family looking for an all-inclusive deal you need look no further than a family friendly TUI resort. The daily TUI mini club operates in many locations and offers a fun and exciting way for little ones to make new friends and have a fantastic vacation while parents get to unwind with a bit of me time. Mini discos are also held in the early evenings so kids can have a boogie to some of their favourite tunes while mum and dad sample some local tipples.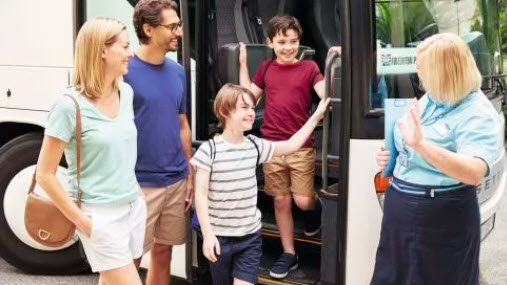 Spa and gym facilities are another staple in many TUI hotels and as standard, they come all part and parcel of the all-inclusive deal. So before you hit the buffet or pools for the day you can still squeeze in a cheeky workout or relax in the sauna. Spa treatments do usually set you back a little bit but with all the spending money you've saved by going all-inclusive, it really is a small expense and definitely worth it.
How much are all inclusive holidays?
So how much can you be expected for an all-inclusive holiday with TUI I hear you ask? Currently, bookings can be as cheap at £375 per person. That's incredible when you consider that is just a little over £50 a day including all food and drink and doesn't even take into account that flights and transfers are covered too. Without an all-inclusive package, you can be expected to easily spend more than that on food and drink alone.
Don't feel confined to a certain budget. Depending on destination and package chosen there is an all-inclusive deal to suit each and every need! If you really want to splash out and travel further you will find as much choice then if you have a strict limit.
Are they worth it?
In short, we believe next time you're after a holiday with TUI an all-inclusive package should be on the agenda. With the money saved and stress subtracted there really is no reason not to book. This way you can get back to the core root of what a vacation is designed to be, a break from everyday life. Be sure to check out the dedicated Voucher Codes Pro TUI page before you book and see if you can find a money-saving TUI Discount Code.