Unusual and interesting National Trust locations for day trips
The National Trust currently takes care of over 500 properties of historical interest and natural beauty around the UK. This includes hundreds of country houses and manors, castles, nature reserves and vast wild landscapes such as the Peak and Lake Districts.
As well as the places you'd expect to find under the National Trust's care there is also a bunch of more unusual properties that you can visit that make for really fascinating days out with the entire family. These include several lighthouses, pubs with historic importance, a couple of mines and many more.
We've searched the National Trust website and have selected a few of the best unusual properties in the hope that it will give you a little inspiration for some exciting days out this coming summer. Check it out.
Souter Lighthouse and The Leas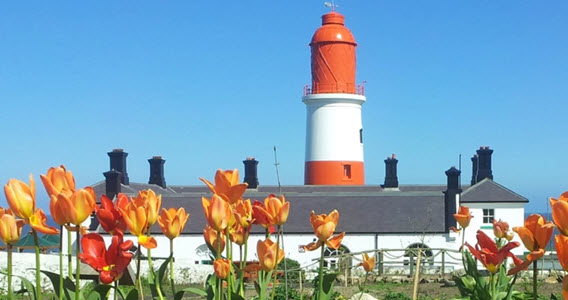 First up we've chosen a lighthouse. Souter Lighthouse is the first-ever lighthouse built in the country intended to be powered by electricity. It is painted in red and white and stands proudly midway between the Tyne and the Wear. To the north of this beacon is The Leas which is a two and a half-mile stretch of limestone cliffs and south of the lighthouse is Whitburn Coastal Park and Nature Reserve which is a haven for local wildlife.
If you decide to visit the site then you'll find a shop and a tearoom and the area is open most days from 11 am until 5 pm. Ticket prices are very reasonable and start from £7.60 for an adult and £3.80 for kids. If you have a National Trust membership then the entry is free.
Whipsnade Tree Cathedral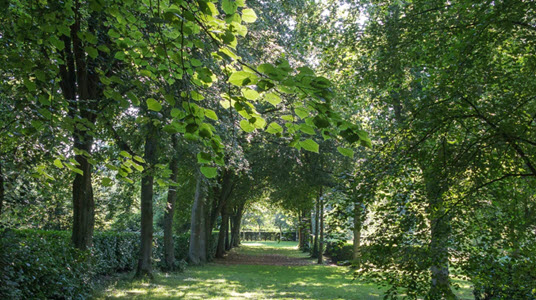 This unique property consists of trees, shrubs and hedges planted after the First World War in the form of a medieval cathedral. The site was meant to represent hope, faith and reconciliation.
The countryside is open from dusk till dawn every day while the car-park is open from 9 until 4. The brilliant thing about this site is that entry is free making it a great low coast options for a family day out. It was giving to the National Trust in 1960.
Theatre Royal Bury St Edmunds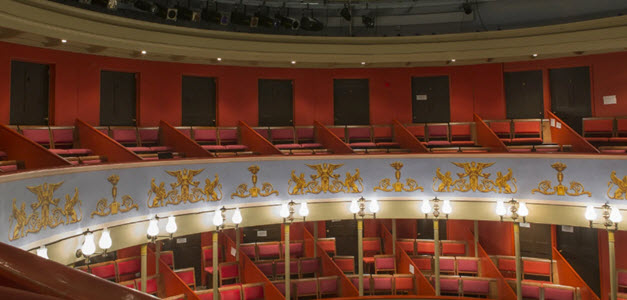 Theatre Royal is of historical importance because it is one of the only surviving Regency theatre and the third oldest theatre in the UK. The building is grade 1 listed and offers an authentic 19th-century theatre-going experience with the bonus of a 21st-century bar. All year round dynamic theatre shows are put on featuring drama, music and light entertainment.
The theatre engages local schoolkids providing workshops and tours and well as encouraging them to attend shows. Check out the showtimes and book a show today to visit the jewel of Bury St Edmunds.
Patterson's Spade Mill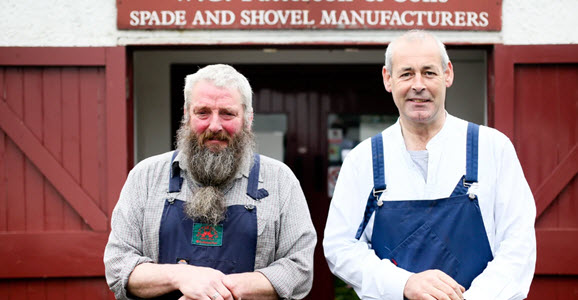 Patterson's Spade Mill is the last working water-driven spade mill in daily use within Britain right now. When you visit the site you get to immerse yourself in the everyday life of a spade maker. They offer blacksmithing lessons to those interested and offers tours for people during the warmer months of the year. Opening times are just 12 pm until 4 pm Wednesday to Sunday so it's worth checking the date and time before arriving.
You'll discover handcrafted spades available to your specification, tea and coffee available and even free parking close by. Well worth a visit.
The Fleece Inn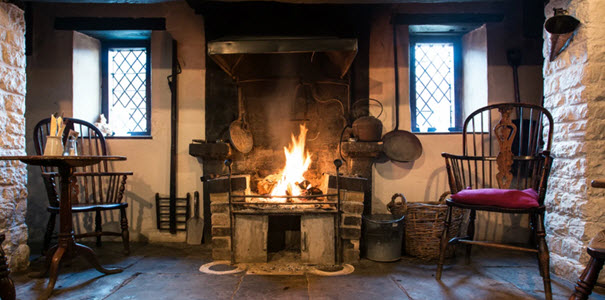 The Fleece Inn is the perfect example of a traditional English Public House. It is located near Evesham and originally would have housed a farmer and his stock but since 1848 it has been opening its doors to customers who enjoy a relaxing pint and a bit to eat. It is a medieval structure half-timbered farmhouse that is simply stunning. Now resorts to its former glory it has quite the reputation for folk music, Morris dancing and goof food.
Pop in for a refreshment every day between the hours of 10 am and 11 pm.
Dolaucothi Gold Mines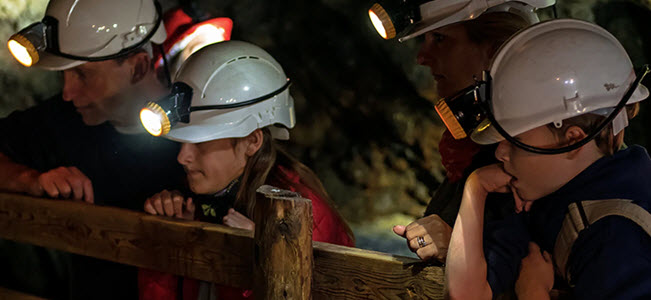 These Roman gold mines first appeared about 2000 years ago and today they give a real glimpse into the harsh realities of mining in the past. Amazingly these mines continued functioning until 1938. Today you can visit them during the summer period and get a real taste of ancient history. During a visit, you can delve deep into the mining caves themselves and also explore the 1930s mine yard where you'll find equipment dating from this time. Extra fun is had by having a go a gold panning.
The mines reopen for the summer season in April and then the opening times are 10 am until 4.30 pm. Prices begin at £9.25 for an adult and £4.75 for a child but again if you have National Trust membership you get free entry.
Sticklebarn and the Langdales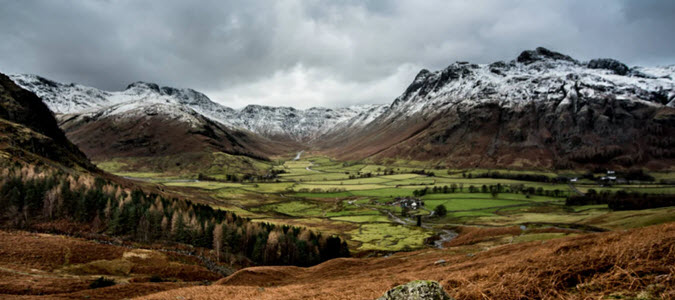 Sticklebarn is the only pub run by the National Trust. You'll find it nestled in the middle of the Langdales which offer miles of rugged walking routes not for the faint of heart. Serving hearty food to get you through your days hiking Stickle barn has a delightful atmosphere as well as providing a cracking pint.
Ample parking is available and things like bike trails can be followed for those not keen on walking. Visit Sticklebarn today have a lovely meal and then get some exercise in beautiful surroundings with the whole family. The pub is open from 10 am until 9 pm on most days.
This is just a small selection of some of the more unusual places you can visit with the National Trust. There are so many more locations across the whole of the British Isles that will suit every family and their interests. Get family membership today from just £6.25 a month and spend the summer visiting some of the most breath-taking places in the country. You even get a free pair of binoculars. We also wrote a blog looking at some of the most visited National Trust Sites so be sure to check that out if you're looking to visit some of our most popular heritage sites.