Pay As You Go Offers With Vodafone
Vodafone has not yet celebrated their 30th birthday but in this relatively short amount of time, they have blown up the telecommunications world and become one of the frontrunners in this competitive industry. They operate across the globe in 25 countries and offer some of the best deals for mobiles ever.
This piece of writing is going to concentrate on their extensive selection of pay as you go offers, which have fallen out of favour in recent years thanks to the introduction of contracts and the need to have the latest phones but they still have a place with the more frugal amongst us and are a great way to save some pennies once your current contract is up if your phone is still in good working order.
Saying that Vodafone also supplies a large range of pay as you go phones if you just don't fancy the idea of being tied into a contract. As well as that they also offer a huge range of pay monthly phone options with all the latest models and data packages to suit individual needs. We won't be focusing on these today but please head over now if that's what you're after. Find some great deals here.
But now back to the Vodafone pay as you go deals

Every Vodafone pay as you go deal comes as a bundle which includes, a bundle of call minutes, internet data and texts which lasts for 30 days. Any unused minutes, dada or texts are rolled over onto the next 30 days. You also have the benefit of not needing to feel trapped by this agreement. You can switch, change and add to your bundle as any point, tailoring it specifically to you and your needs.
£10 Bundle
Right now Vodafone is offering 3X the amount of data for the festive period. This means you can currently get 9GB of data for the price of 3GB. This offer also includes 250 minutes of call time and unlimited texts. You can all of this for only a tenner!
£15 Bundle
This Bundle again benefits from 3X as much data as you're paying for. You get 15GB of Data when it was 5GB, unlimited texts and 250 calling minutes all for £15. Check it out today.
£20 Bundle
For £20 you get 30GB of data, which is a substantial amount, 1000 call minutes which is four times as much as the cheaper bundles and unlimited texts. Perfect the people that use their phone a lot for work and need to make a lot of calls as well as use a lot of data on the go. Get your hands on this bundle here.
£30 Bundle
The £30 bundle is for those who use their phones all the time. They get 3X the data again so that's an incredible 60GB rather than 20GB, they also get a massive 3000 minutes call time and unlimited texts. Running out of anything with this package would be a struggle for even the busiest of us. This 3X data offer is only running until January 31st 2020 so there is no time to lose. Order your sim today here.
£10 and £20 top-up – pay as you go 1
With this plan, you unlock 5MBs of data, unlimited texts and minutes as soon as you spend over £1 in one day. These perks last until midnight and then the offer is reset until the next day. Up until you spend the pound the calls will cost 20p per minute, texts will cost 20p each and data will cost you 20p per 5MB.
Pay as you go phones
Now you've seen the kinds of data bundles that are available it's time to check out the pay as you go phones.
The pay as you go selection is not as extensive as the monthly options but there is a diverse selection available on the Vodafone website. Here are a couple of our favourites. Please note that all phones must be bought with a minimum £10 top-up but many have gifts and up to 25% off.
Apple iPhone 7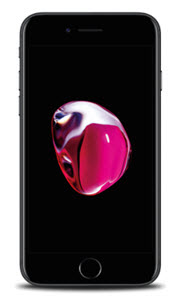 The most recent phone you can buy on a pay as you go basis is the iPhone 7. Priced at £475 it is also the most expensive. With great functionality and a second to none operating system, it is a great one-time investment that will keep your monthly costs down low.
Sony Xperia 10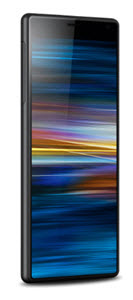 Another very good phone which is on sale on a pay as you go basis at Vodafone from £279. The Sony Xperia 10 is for those that like to enjoy movies on the go boasting an extra widescreen display. If this is the case we'd recommend the £30 Bundle to ensure you have enough data to stream.
Nokia 1 Plus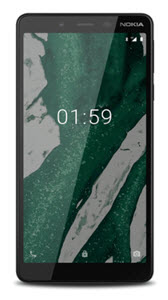 Our budget choice is the Nokia 1 Plus, this is still a very intelligently designed phone with an adequate 8-megapixel camera and large display window but it does come without all the bells and whistles usually given to smart nowadays. It comes in at just £50 when you buy a £10 top-up. Perfect for someone who just needs a phone to be a phone and is not interesting in it being a phone, camera, personal computer all rolled into one.
MobiWire Ayasha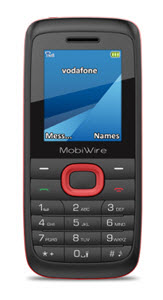 The cheapest phone Vodafone offer on a pay as you go basis is the MobiWire Ayasha. Amazing when you buy a £10 top up this phone is only £1. You read that right, the phone is a pound! Now it is designed for the simple life and doesn't pretend to be anything more than that. For people not bothered about what handset they have or those who need a cheap one to last a few weeks, this is perfect. It also works wonderfully as a backup phone for the car in an emergency.
We hope if you are considering getting a pay as you go phone this little blog has made everything a little clearer for you. It is a cost-effective way of owning a mobile phone so long as you're concerned with owning the highest tech models.