Say 'I DO' to these Wedding Venues in the UK
This weekend I attended my very good friends wedding. I caught up with old friends, enjoyed a few too many prosecco's and danced to all the classics of the 50s. We got into a discussion about weddings and the amount that different people spend on their big day, from budget friendly weddings to extravagant events which cost the mortgage of a 3 bed house.
On the back of that discussion, I have been looking through the various wedding venues within the UK and seeing what you can get for your money.
Budget Wedding Venues for the more creative
I found looking for more budget friendly venues more exciting than the more expensive locations. There are so many gorgeously quirky venues ready to host your special day.
Did you know for example, you can get married at Drayton Manor House and Park?! An all inclusive package for 50 guests at this fun filled venue can set you back as little as £2,999. You can also get some incredible pictures in and around the park and gardens.

If you're after a small gathering of your favourite people, the Cley Windmill in Norfolk is perfect. Not only does it have the opportunities for the perfect wedding pics, but it offers a package including accommodation for the entire party, along with canapé's, prosecco and 3 course meal for just £3,665!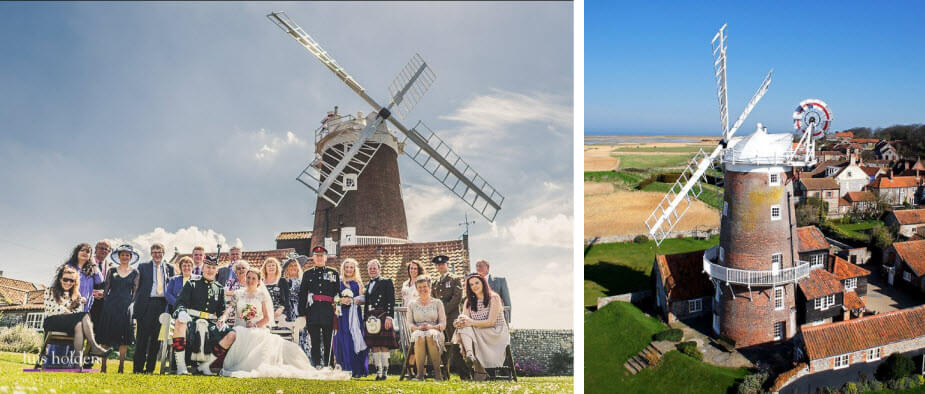 The Lumley Castle in County Durham have a gorgeous Afternoon Tea Package, which is just £42 per person. This stunning castle is over 600 years old, and has so much history and character, it is perfect for a fairytale wedding!
Countryside Barn Weddings
Rustic Barn weddings were hugely popular in 2017 and I can see this trend carrying on into this year. Such a gorgeous backdrop to decorate with your home-made, Pinterest inspired creations.
As a rule, the hire of the barns aren't that expensive. It's the added extras that can add up costs. Wedding barns offer a great base to start from giving you the option to spend as much or as little as you like on caterers, decor and entertainment. Being the beautiful place that the UK is there are many stunning countryside barn wedding venues to choose from. Here are a few of my favourites.
Found in the Hampshire countryside, just 15 mins from Winchester the Clock Barn has everything you want from a Barn Wedding. High ceilings, scenery for miles and it even has a bridal prep room giving you plenty of time to beautify and enjoy your wedding morning.

The Great Tythe Barn holds a strong place in my heart as it's where my oldest and dearest best friend tied the knot. There are various side barns which have been turned into accommodation where family and friends of the couple can stay. There are options to get married inside and outside and the team were happy to change this on the day, weather dependant!

Medieval, quirky and atmospheric, the Stockbridge Farm Barn in Dorset is just that little bit different from your usual barns. The shape, the style and the interior has so much character and is perfect for various events from weddings to medieval banquets!

Outdoor wedding venues which are picture perfect
If you're an outdoorsy person, and happy to risk the unpredictable English weather, then I have found some amazing outdoor wedding venues for you to look through.
Firstly, did you know that the National Trust offer weddings! All these gorgeous places offer locations for the ultimate outdoorsy wedding, like the Quarry Bank.
You can get married in the grounds with dramatic photography of the 18th century mill or if the skies are looking dicey, you can retreat to the Grand Suite.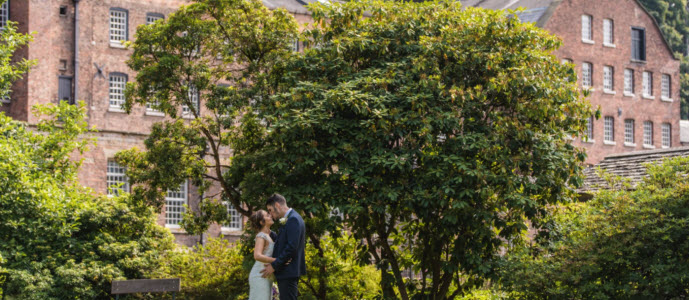 Another one of the National Trust properties that offers weddings is Fountains Abbey. The grounds offer the Abbey Ruins, its private walled gardens and amazing views of the River Skell. Quaint cottages are also available to hire, offering 10 guests a room for the night.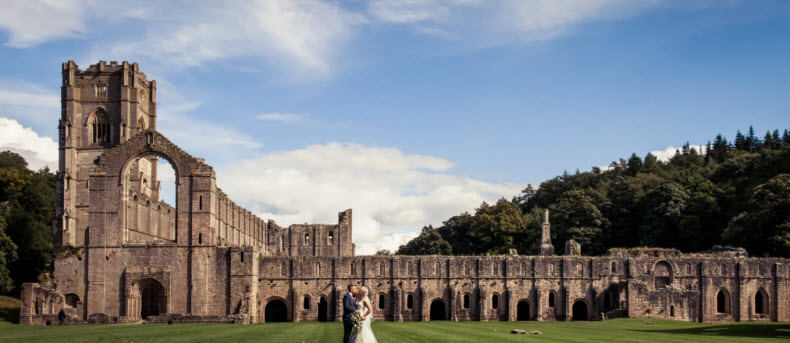 Talton Lodge was the location for my little sisters hen party. 13 of us hired out the Tipi's for the long weekend and drank copious amounts of fizz whilst enjoying open fires and we even hired a hot tub. The fab thing about this venue is that it has so many options for the perfect outdoor wedding.
The lodge is found in Stratford upon Avon and has a huge manor house, giant Tipi's and a lodge, all offering something a little different. You can hire one small section for an intimate wedding or hire the whole shebang for a huge event!

Be the Lord and lady of the Manor with a Manor House Wedding
If you love quaint countryside towns, then you simply have to visit Dunster. No building is the same, cute shops line the streets and the pubs in the village are, as my dad would say 'proper pubs'.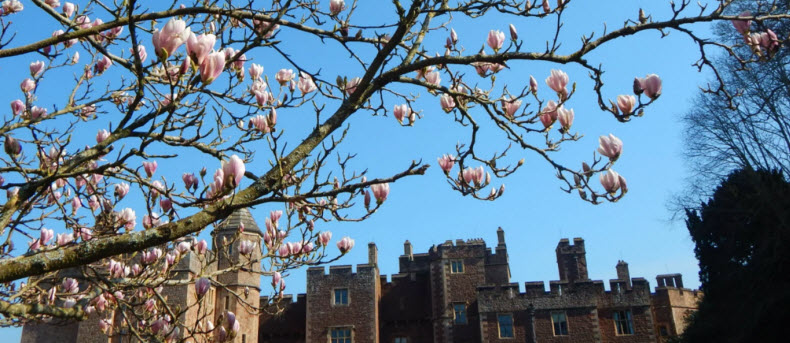 Dunster Castle looms over the village, providing an incredible backdrop of grandeur. The castle itself also offers weddings for up to 80 people, and allows your guests to explore the sub-tropical gardens. Such an idyllic location for your magical day.
How does a wedding in the Cotswolds sound? Manor by the Lake is found just on the outskirts of Cheltenham offering perfectly pruned gardens and grand events rooms all with a Victorian feel. There are 12 magnificently decorated rooms for guests to stay in, and the main suite even has a bath in the room, how fancy!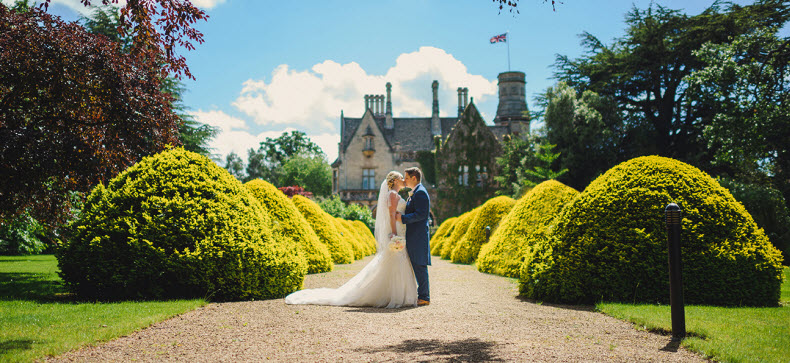 Highclere Castle is not only striking, dramatic and utterly glamorous, it is also home to Downton Abbey. Its classic staircases, high ceilings and interior archways adds so much character to your wedding day, leaving your photos making you really feel like for your special day you were Lord and Lady of the manor.

However you decide to start your journey as Husband and Wife, it's important that you always add your own touch to the wedding day. Find those little quirks that make your relationship yours, and enjoy every minute of this very special day.