Best Headphones For Christmas 2019
Headphones come in all shapes and sizes, which makes sense seen as so do ears. Some people take picking a new set very seriously and with so much choice it can quickly become confusing. You can get on-ear headphones that simply sit on top of the ear, over-ear headphones that encapsulate the ear all the way around and in-ear headphones where the bud go into the ear canal. These can simply lodge in or be held in by hooking over the top of the ear.
As well as choosing what type of modal will best suit your needs you also have to consider your budget? Headphones have one of the largest differences in prices of almost anything on the market. A cheap pair can cost as little as £5.99 whereas a top of the line pair can set you back almost £300. The question is do the cheap ones work well enough and are the super expensive ones worth the money?
We've had a look at some of the top headsets currently available and have chosen some of our favourites. Take a look below.
On-ear headphones
Sony MDRZX310 Foldable Headphones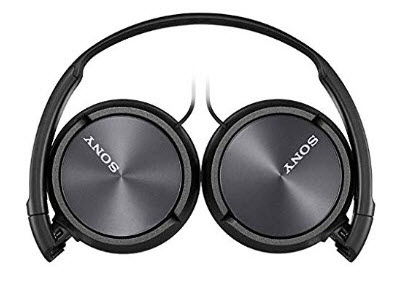 Our first headset is by Sony in an attractive metallic black colour, they are extremely reasonable at just over £11 and fold up nicely so you can easily store them in your bag without the worry they will get damaged. A small amount of padding around the ear lobe ensures a comfortable listening experience.
Overall this product scored 4.4 out of 5 in a pool of over 4,000 reviewers. 69% gave them 5 stars with an overwhelming agreement that for the price these headphones are a great little find.
JBL T500BT On-Ear Bluetooth Wireless Headphones with Pure Bass Sound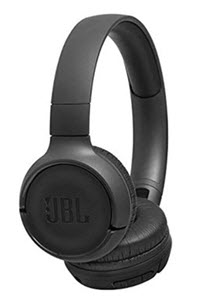 These JBL headphones are a little more pricey but still reasonable at just £29.95. They are wireless, which is a big trend in headphones right now. This means they play music via Bluetooth. Many people worry this will leave them outside with dead headphones more often than not but you do not need to fear with these. When fully charged you have a considerable 16 hours of battery life meaning you can listen all day.
With an impressive 4.5 stars, you can be sure you're getting a crystal clear music sound once you order these.
Beats by Dre Solo 3 On-Ear Wireless Headphones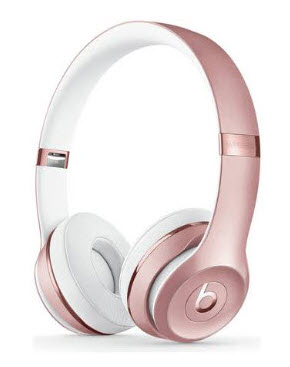 On the more extravagant end of the spectrum, you will find these beautiful rose gold wireless Beats by Dre. These are simply stunning to look at but will set you back almost £140. Fully charged you get over 40 hours of battery life and the fast charge systems mean a super hurried 5-minute docking can give you up to 3 hours of listening time!
You also get to enjoy clear music quality and clever music buffing cushions. Unsurprisingly these have an impressive 5-star rating. They really couldn't get much better.
Over-ear Headphone
Philips Hi-fi Over-Ear Headphones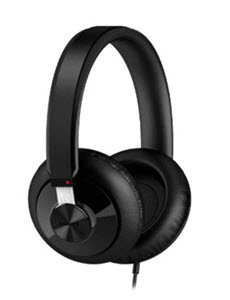 These middle of the range headphone are our first over the ear pair. The main pro with this is that the extra cushioning that covers the ear fully blocks out any outside noise allowing you to fully immerse yourself in the music.
We love these for their incredible sleek design and the 3-metre cable gives you a lot of freedom.
Sennheiser RS120 Wireless Over-Ear, Full-Size Headphones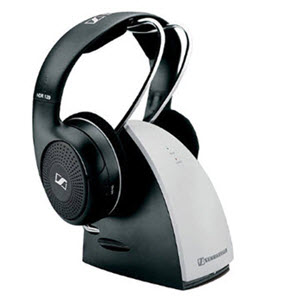 The selling point for these Sennheiser headphones is the attractive stand for ease of charging and storing. It is perfect for both your on the go music needs and also gaming needs. Another wireless set these are great as you can continue to listen up to 100 metres away from your music source.
Beats by Dre Solo Pro Over-Ear Wireless Headphones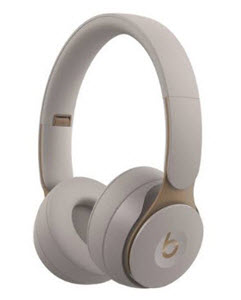 Our second pair of Beats by Dre on this list and the latest to be released these are taking the headphone world by storm. Now they are pricy, coming in at over £250 but many would argue they are worth every penny. You can enjoy two listening styles depending on if you want to cancel out the background noise or not. You get 40 hours of battery life and the ergonomic design is super stylish.
Again you have the always handy super-fast fuel charge benefit so 10 minutes of charging gives you an amazing 3 hours of music. Intelligent technologies allow you to take calls in noise polluted places and then filter your voice through so you are always clear. This allows you to easily take and make a call whilst on the go.
In-ear headphones
Sony MDRXB50 In-Ear Headphones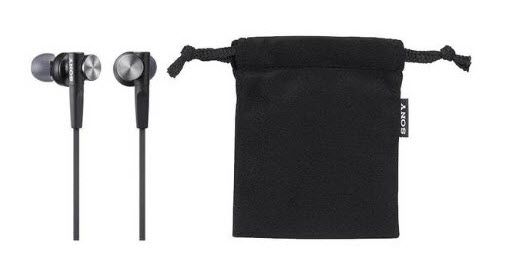 Finally, we have in-ear headphones, these are the most space-saving obviously, with many pairs small enough to fit discreetly in a pocket. These black Sony ones come with a little pouch, are only £22.99 and have 4.6 stars. The perfect basic pair of headphones for any casual music lover.

Snugs moulded in-ear headphones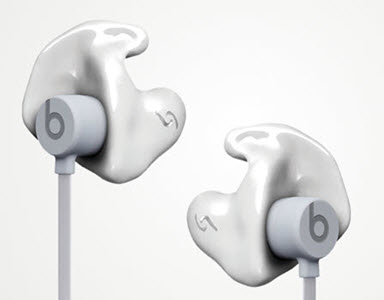 One of the biggest annoyances with in-ear headphones is their tendency to fall out, especially if you have unusually large or small ears. One solution to this is offered by snugs. They custom make moulded in-ear headphones out of soft silicone giving you a unique pair that will fit you so perfectly they will never fall out mid-run again.
You can get pairs suited to all sorts of activities from the gym to swimming and even ones for helmet wearers. These beauties come in at around £169.99 for a basic pair but will last you a long time and fit like a glove. The runners best friend it is worth booking an ear moulding appointment today and changing the way you view headphones.
Apple AirPods Pro with Wireless Charging Case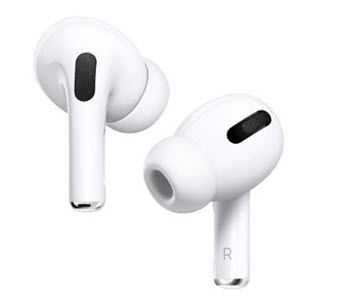 The new wireless Apple AirPods Pro are this winters must-have Apple gadget. With a sleek design and top of the range noise-cancelling technology, you can enjoy your music without distractions from the outside world. Turning on transparency mode will allow you to hear what's going on with the need to remove the headphones.
They come with a wireless charging case that gives you 24 hours of battery meaning they last all day. The earbud, which comes in three sizes, offer both sweat and water resistance. This means you can enjoy your AirPods while training and even in the rain. Connect these to your iPhone today and start enjoying these remarkable headphones today.
These are just a few of the headphones we've found that we've loved. There are many more to browse and choose from depending on what's important to you and how much you are prepared to spend. Why not give the music lover in your life a pair for Christmas this year? Please check back with us for more lists, reviews and offers we love what we do.