Bestselling Tours With Titan Travel
Titan Travel specialises in once in a lifetime holidays that will stay in your memories for the rest of your life. The travel company plan out an exciting itinerary for each tour and take you to exciting places you only thought you'd ever dream about. From the deepest reaches of Africa to the great lakes of Italy, tick these places off your bucket list and enjoy the thrill of booking with Titan Travels.
We've decided to have a look at some of the most popular holidays you can book with Titan. There is such diversity that we're sure there will be a trip to tickle everyone's fancy. Have you ever travelled with Titan Travel? If so which tour did you go for?
Grand Tour of Australia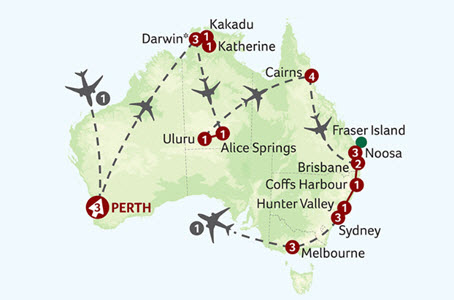 We're going to start big with this mammoth 30 day Grand Tour of Australia. Over 30 days you'll take 27 visits and excursions, 6 internal flights, spend 27 nights in hotels and 2 on flight plus you'll get 30 meals, mostly breakfasts with lunch or two thrown in for good measure.
You begin your trip in Perth make your way to Darwin, spend day 14 in the Great Barrier Reef, head over to Fraser Island Brisbane, Sydney, Coffs Harbour and Melbourne. That is just a few of the places you'll visit. Your excursions include Tours of Perth and Fremantle, Alice Springs, Darwin (and the Military Museum), Brisbane (and the koala sanctuary), Sydney, and Melbourne. Great Barrier Reef and Sydney Harbour Cruises, Hunter Valley Winery Tour and the Kuranda Skyrail.
Now a trip like this doesn't come cheap but when you look at everything you will be doing at £6,599 person you're getting a lot for your money. Have a look at the full details and see if you can be tempted.
Melodies of the Danube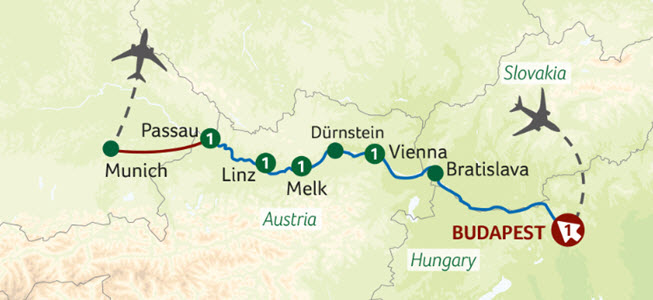 This cruise on the MS Bellejour takes you meandering down the river Danube beginning at Budapest and finishing at Munich. Along the way, during this 8-day cruise, you'll also stop at Bratislava, Vienna, Durnstein, Melk, Linz and Passau. You will enjoy city tours of Vienna, Budapest and Melk Abby.
Flights there and back are provided along with breakfast, lunch and dinner for the entire time as well a large selection of beverages both soft and alcoholic. You will enjoy a welcome party and a farewell ball to end the cruise. This Cruise is filled with stunning riverside views and captivating historic cities and will only set you back £1,199 per person.
India's Golden Triangle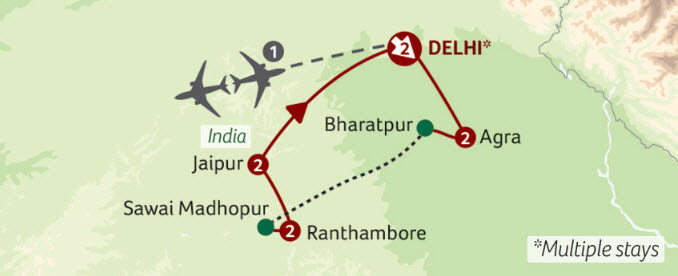 We're off to India's Golden Triangle for this next Titan Travel tour. A car will pick you from your front door and take you to the airport where your flight is waiting to take you on your dream exotic adventure. Titan Travel has sorted everything.
Start in Delhi before travelling to Agra and taking in the sights including the Taj Mahal. Ranthambore is next including a trip to the National Park then on to Jaipur before back to Delhi for the return journey. All Breakfasts and dinners are provided and a lunch or two. You'll be left breathless and wanting more on your return home from this jewel of a country.
This 10-day tour is £1,499 per person. Book today and give yourself something to look forward to.
Cuban Discovery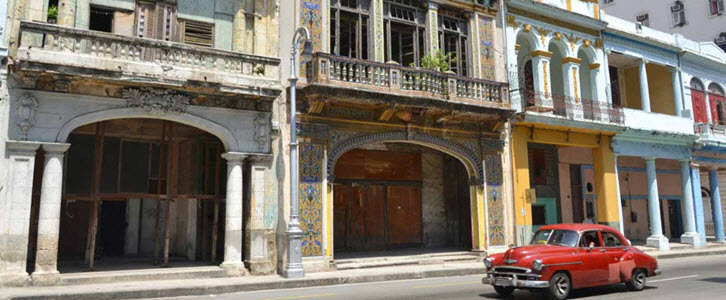 We're flitting off to the Caribbean next and the little island of Cuba, still lost in time with its 1950's automobiles on the coastal roads and cities steeps in history yet not without a vibrant nightlife. Again you'll be picked up from your front door and taken to your flight to Havana.
Over 12 days you'll enjoy 11 visits and excursions including tours of Havana, Viñales Valley and Cienfuegos. A Cuban cocktail lesson, and visits to the cigar factory or museum and the rum factory or museum. Your journey will also take you to nearby island Trinidad, where you'll visit Cienfuegos. All meals are provided including breakfast, lunch and dinner and you get 10 nights in hotels with one night spent in the air flying.
Book this once in a lifetime trip now before Cuba loses some of its charms. Those old cars can only last for so long. The price is currently set at £2,449 per person.
The Best of South Africa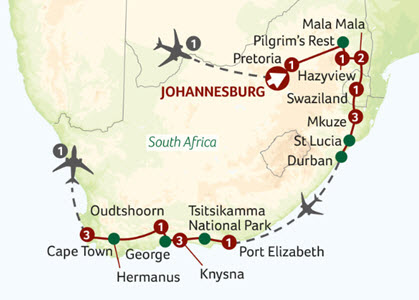 For our last tour, we're heading down to South Africa and we're travelling most of the way along the south-east coast taking in some of the best cities and impressive coastline in the world. The Best of South Africa Tour from Titan Travel spans over 19 days, in which time you'll enjoy 17 visits and excursions, 24 meals that are provided and 16-night hotels accommodation.
You start this trip by landing in Johannesburg and will then visit Pretoria, Pilgrim's Rest, Mala Mala, Hazyview, Swaziland, Mkuze, St Lucia, Durban, Port Elizabeth, Tsitsikamma National Park George, Oudtshoorn, Hermanus before finally finishing in Cape Town. As you can see there is not a minute to spare.
Some of the executions include a Braai with Zulu entertainment, lunch and a tour of an ostrich farm, boat cruise in iSimangaliso Wetland Park and visits to Pilgrim's Rest and God's Window along with many more. So much is packed into this trip it's no surprise that this trip costs £4,349 per person. Book today and start getting ready for a simply breath-taking 3 weeks.
These are just five of the bestselling tours available at Titan Travels right now. There are so many other options for you to browse if none of these fulfils your dream holiday criteria. You can choose from the ocean or river cruises. Pick which part of the world you'd like to explore, from Europe to South American, the Middle East or Sri Lanka. You can also search by holiday type if national parks are your thing? No problem. Fancy a journey of discovery to lakes and mountains? Titan Travel has just what you're looking for.
Before you book make sure you check in with us and see if you are eligible for any cheeky Titan Travel discount codes or vouchers. You'd be surprised how much you can save.