5 Websites for Learning Activities at Home
Easter holidays, a time of enjoying the spring sun (unless it's 2018 and deciding to snow), prepping for Easter egg hunts and eating all of the chocolate that Cadbury's can throw at you! During this time however, children can lose focus and start becoming restless, especially as they are hyped up on sugar.
One way to keep them from going feral, is by engaging in learning activities during the Easter Holidays. I'm not talking just homework and hardcore lessons, I'm thinking more subtle ways to communicate and keep their minds whirring, whilst not undoing all of their hard work during the nursery/school term.
To help come up with some ideas, I have looked through the top websites who offer tips on fun ways to learn at home, covering everything from creativity to more academic subjects.
The Happy Learner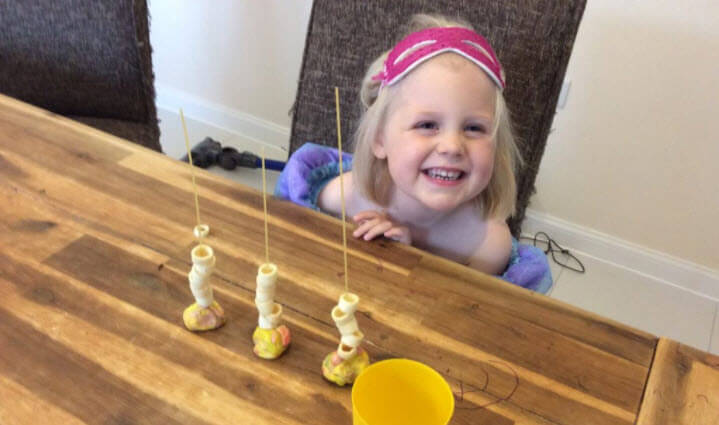 The Happy Learner was started by a Mum of 3 who has taken time out of her teaching career to focus on her 3 lively children, all under the age of 5.
It came about after her eldest little girl Isabel started school and she was trying to find various techniques to keep her practising topics that she was learning at school, whilst she was at home.
Throughout The Happy Learner you will find fun learning games to help with everything from phonics and reading, to messy play and manoeuvring your brood successfully around the supermarket without melt downs.
The best thing about the activities are that they can be adapted to suit younger ages, so if like 'The Happy Learner', you have younger children to keep entertained, you can get them involved. Fun learning for the whole family!
Hands on as we Grow

Hands on as we Grow does what it says on the ... tin? It offers ideas for physical activities that you can do with your children, whether they are a young baby or a chaotic toddler.
You will find various projects to take part in including arts and crafts to motor activities (gross and fine), to help develop their brain and keep them on track ready for school.
The aim of the blog is to keep families closer by doing things together, helping communication and relieving the stress that comes with the terrible 2s.
Activity Village

Arts and crafts are a great way to keep kids busy on a rainy day and during school holidays. Through this form of activity their little minds take off into a world of colours, textures and shapes. Helping them learn each one as they go.
Activity Village was started by mum of 2, Lindsay Small. She has created an online world of clever craft ideas, endless print outs and inspirational games helping with learning and development.
The site even has a section to help teachers come up with ideas for the classroom. They are cleverly laid out into Literacy, Numeracy, History, Geography, Science and print out resources, covering most areas.
Toddler Approved

Majority of the learning websites found online focus heavily on arts and crafts. Toddler Approved, also adds something a little extra by providing tips on child behaviour.
Understanding your little one can help no end with aiding their development, so starting with the basics of controlling anger, offering positivity charts and helping with communication are just some of the ways that Toddler Approved contribute towards learning development.
Alongside this, you also have tips on organisation and must have craft items to help prepare you for a world of arty activities. There are so many ideas for creative play which mum and baby can do together, helping the time spent together be a special one.
Learn to Play at Home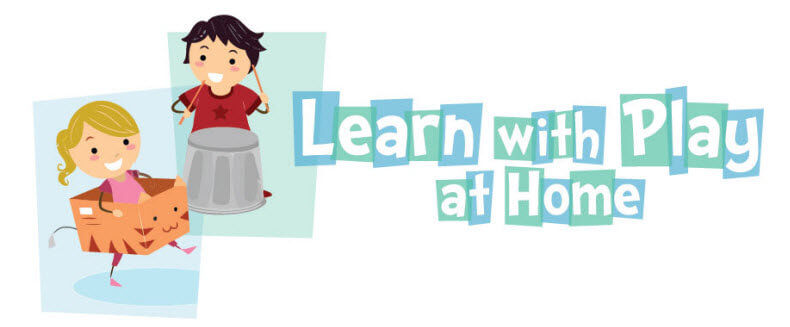 Moving away from the crafty side of learning, Learn with Play at Home is great for interactive learning.
It encourages play as a form of learning including home cooking, messy play and child role play.
Invitation to play is one of the main forms of encouragement represented throughout the website. This form of development provides children with a variety of tools for example building blocks and then leaving them to explore. This helps them find their own ways of playing using their own senses and imagination, great stimulation to help aid creative development and easy problem-solving.
Not only are there many amazing blogs out there providing you with parenting tips and creative tools, but you can also find great ideas on sites such as Pinterest and Youtube.
We are lucky enough to be in a time where everyone wants to share their ideas, helping us develop as parents and in turn encourage fun education for our next generation.