10 Secret Santa Gift Ideas
Secret Santa's are when a group of people enter their names into a hat and everyone picks out a name of someone they have to buy a Christmas gift for. This practice saves everybody a whole lot of money and ensures each person gets something to open.
It's very popular in workplaces but there is a rise in friendship groups doing this as the focus is taken off the materialistic side of Christmas and people look for ways to save money during this expensive holiday. This year my family has even opted for a secret Santa, with us all agreeing to buy one gift with a cap of £70 rather than buying 7 gifts each and spending at least twice as much money. It makes organising a hell of a lot easier also.
We've had a little look online and picked some cute idea for a Secret Santa with a £10 and a £20 limit in the hope that it will offer some inspiration.
£10
Mummy Elf Family Christmas Pyjamas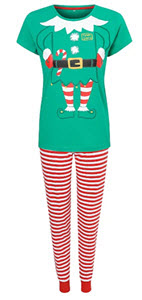 Our first gift idea is these cute as anything Elf Christmas Pyjamas from George at Asda. They fall exactly at the £10 limit which is always satisfying. These say Mummy Elf, however, you can also get Auntie Elf, Nanny Elf and Mrs Elf so you can pretty much find a pair for anyone.
We love the bright colours and playful elf body design on the front plus the cuffed legs will keep you warm. Gift these to your secret Santa this year and they'll be snuggled up warm by the fire on Christmas eve waiting for Santa in them for sure.
51 Things To Do With The Family Poster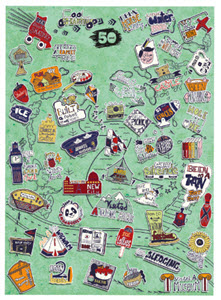 Another gift for the more family orientated this poster features 51 fun activates you can do with the whole family, they are all covered with silver and you scratch them off as you do them.
Some are sporty and active while some are creative and use imagination, they are all fun. Find it at IWOOT for only £9.99 and help a workmate make some family memories today.
Personalised Christmas gift bag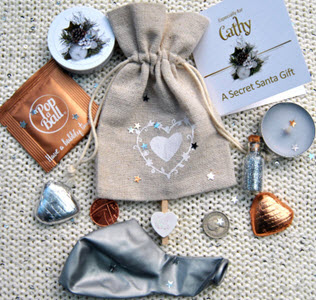 These adorable little trinket bags handmade from Etsy are so thoughtful and the cards can be personalised for your chosen recipient. Each item contained within the hessian bag comes with special meaning such as the lucky sixpence to bring good fortune to 2020 and a balloon to start the year off with a bang. Support a local business and make your Secret Santa smile today.
Would You Rather Randoms Book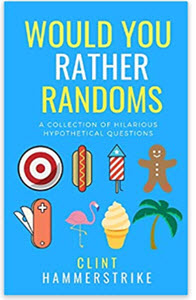 I don't know about you guys but in our office, we love a cheeky game of "Would you Rather" when things slow down. This great little book from Amazon is choc a block with hilarious head-scratching would you rather questions for you to ponder. A sure-fire hit for anyone who loves to laugh. It comes in at well under budget at just £5.99
Winery And Brewery Tour For Two With Tastings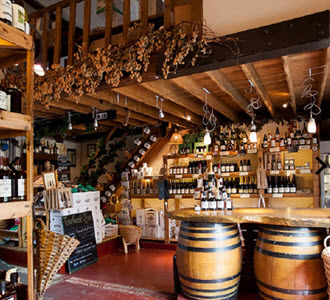 For the beer or wine lover why not book them on a winery and brewery tour? For only £9 two people get to walk around the Chiltern Valley Winery and Brewery seeing how their favourite tipple is made before sampling 3 to 4 drinks in the tasting room at the end. What's more, they then get 10% off any bottles bought.
£20
Dodo Fitness and Wellbeing Organiser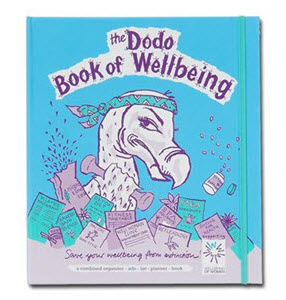 This is a fitness and wellbeing organiser with a difference. Designed with the help of the wellbeing for women charity it allows you to easily keep track of all your fitness, nutritional and personal wellbeing goals and achievements. It is beautifully illustrated and cleverly laid out to help you make the most of your plans and map your progress. The perfect gift for anyone embarking on the non-optional January health and fitness overhaul. Get it for £18.99
Rich Plum Festive Sack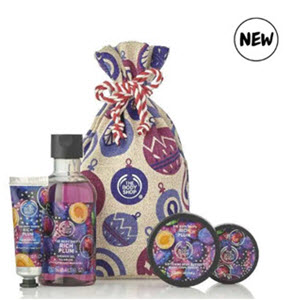 Another great gift is a toiletries gift set. You can't go wrong with some high-quality beauty products and The Body Shop offer a great smelling range for Christmas. We love the deep fruity notes of this flavour.
Animal lovers will also rejoice when they learn their lotions and potions are cruelty-free. This particular set includes a hand cream, shower gel, body butter and body scrub.
A5 Custom Pet Portrait hand-drawn Watercolour illustration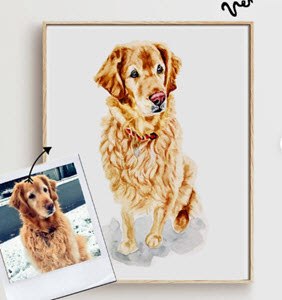 How about a hand-painted watercolour of a beloved pet? There is always a die-hard pet lover in the office so why not get your hands on a picture of their four-legged best buddy and commission a watercolour? Amazing an A5 portrait will only cost you £20 plus VAT. Which we think is very reasonable. We found this painter on Etsy and they have a 5-star rating so come highly recommended.
Gin Monkey A History Of Gin Tasting Set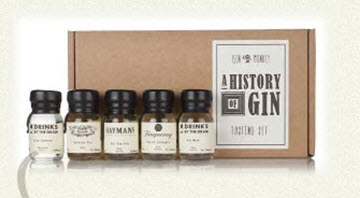 Gin is such a big thing now with there now being 1000s to choose from. We love Masters of Malt and their Drinks by the Dram. Each Dram is 35cl and this particular selection was chosen by Gin Monkey. Try it out today for £19.95 or choose some for yourself to make a more personalised selection.
Cheese Making Kit - Around The World in 20 Cheeses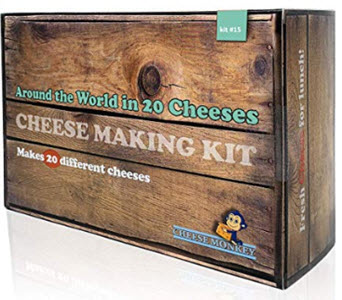 This Around the World in 20 Cheeses chess making kit, as you may have guessed allows you to make 20 different kinds of cheese including mozzarella, halloumi, Cheshire, paneer and feta. It would make a great gift for the foodie or cheese lover and is only £18.99 on Amazon right now. It provides all the equipment you could need such as enzymes, cheesecloth and thermometer along with step by step instructions detailing how to get started.
The above is just a small sample of some great Secret Santa ideas for this Christmas. Please let us know what has been your favourite ever Secret Santa gift to receive? We love hearing from you guys and getting more ideas is always good.
Before you hand over your money don't forget to check back with us and see if we have a cheeky voucher code or offer for you. You never know how much you could save simply by checking one page on our website. We love saving our customers money.