Ways To Practice Self Care This New Year
The festive season is one of the busiest times of the entire year and it lasts for four whole weeks or more! It can become rather hectic and with everything you're running around trying to juggle such as parties, food, gifts, work, housework, and family visits it's surprisingly easy to end the year deflated and burnt out. If this sounds familiar than come January it may be time for little you time and a whole of self-care.
Self-care is exactly what it sounds like, caring for yourself and it doesn't have to be in big ways, little things can make a huge difference. We've picked some ways in which you can take better care of yourself this week as you get over another Christmas and New Year. And relax.
Bath Products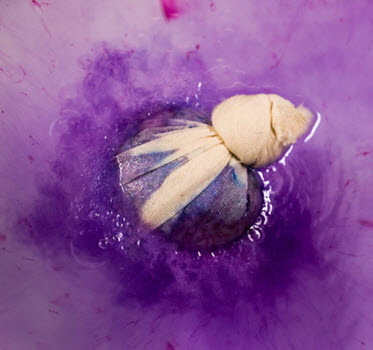 Taking an hour out of your day to have a nice hot bath is a must for any person attempting to practice some self-care this New Year. Nothing is more relaxing than soaking in the tub with some candles burning and some wonderful smelling lotions and potions. Bath bombs are extremely popular now and Lush to some really lovely ones. We had a little browse on the website and think we found the perfect one.
It's named Deep Sleep and is made of lavender and German chamomile flowers. Which are then wrapped up tight in biodegradable muslin and as it fizzes it turns the water a deep shade of purple. Pop it in the bath and allow the calming scents to work their magic. You'll be feeling more like you in no time.
Keep A Journal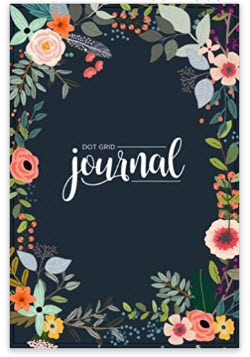 Keeping a journal is a fantastic way to keep track of moods, trends, spending and habits. It is also a wonderful way to tackle hard to understand emotions. We have a soft spot for bullet journals as they are also really soothing to do and look pretty.
We found this cute floral dot grid journal at Amazon and it's only £4.99 with free delivery. Perfect for transforming your life and taking care of yourself.
Cook Nutritious Food From Scratch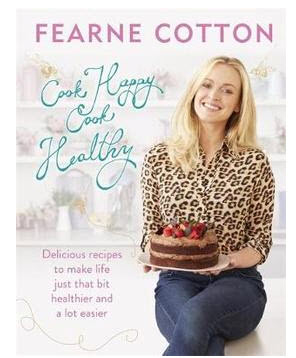 Let's be honest, Christmas is a minefield of yummy treats, from massive roast dinners to mince pies and that's not forgetting all the chocolate and booze. Often by the time January first rolls around we are feeling plumper than the turkey and not that much healthier. Cooking good hearty meals that will taste delicious and make you feel fantastic inside and out is a great way to kick-start a better more fulfilling year.
To inspire you you may turn to the help of a cookbook. We love Fearne Cotton "Cook Happy, Cook Healthy" as its chock a block with breakfasts, lunches and dinners as well as weekend treats that are all prepared with real food minus the sugar. Well worth a look if you're trying to curb your sweet tooth. It's currently on sale at The Book People for only £4.89 down from £20.00, that's over 75% off!
Get On Your Bike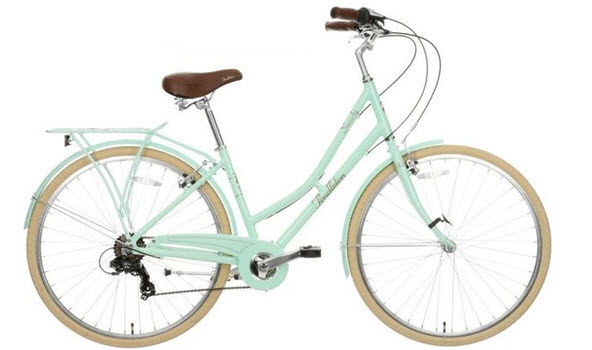 Getting your body moving is another way to guarantee you'll feel better in no time and is a fantastic way to show your body that you care about it. You could do any number of things to get your blood pumping from dancing to canoeing, running or evening hiking through the beautiful British countryside. We love cycling. It's the best way to feel the wind in your hair and gets you from A to B super-fast.
This Pendleton Somerby Hybrid is a great bike for spinning around town and sports a wonderful classic frame shape that keeps it retro and current at the same time. It's currently on sale at Halfords and is now only £749.00. We also love the mint green colour of the frame. Don't forget all the other essentials you need when you buy a bike such as a helmet and bike lights, safety first always.
Being More Mindful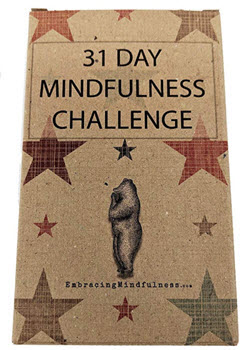 Being mindful is a way of really focusing on your feelings, thoughts and actions, in doing this you allow yourself to be able to react in appropriate ways and reduces the likelihood that you'll push something negative down and not address it. It is suggested that practising mindfulness will reduce stress and help you live in the present.
We found these 31 Day Mindfulness Challenge Cards on Amazon and we love them. You get one mindfulness task to complete each day for a month and then you can see how fabulous you feel at the end. This pack is only £7.99 and has free shipping and each task is designed so you can easily perform it anywhere that is convenient. Take a look today and start noticing the little things again.
A Good Skincare Routine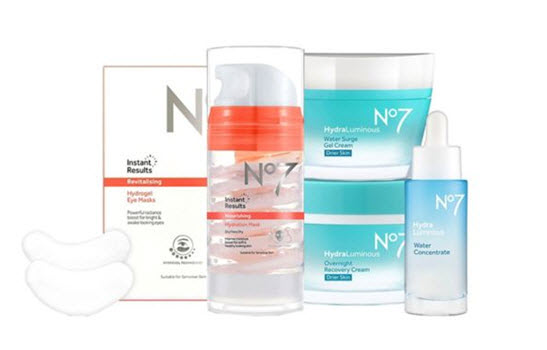 Are you even a real adult if you don't have a solid skincare routine that you do every night before bed without fail? Yep, you are but a good routine helps you feel better and does improve the health of your skin. It's a great way to spend a few minutes at the end of the day focusing on just you and your wellbeing.
When it comes to skincare Boots Number 7 range is some of the best. They have a fantastic range for all skin types and ages. As well as some luxury items to treat yourself. The No7 HydraLuminous Dry Skin Collection has been developed for dry skin and when you buy the bundle you save £34 compared to when you buy separately. This makes it only £40 and you get eye masks, recovery mask, overnight recovery cream and much more. Check out the bundles today and find one that will care for your skin and help you better care for yourself.
These are just a few ways in which you can practice some self-care this New Year, there are tons and tons of other ways and it can start as small as a five minute sit down to have a cup of tea and read a little of your book. Add these things together and you'll be in for your best year yet in no time. Happy New Year everybody.