Shearings Top River Cruises for Summer 2020
Once Christmas is over its holiday booking season. It can be a bit of drag when all the festivities are over so a holiday to look forward to can help give you a boost during the darkest, longest month of the year. We've had a look at some of the River Cruises available for summer 2020 with Shearings.
As a company, Shearings are celebrating their 100th year this year so have some even more special holidays lined up. Over these last 100 years, they have become one of the UK's largest operators of coach tours and cruises.
We've picked 5 of the best River cruise to look at for this blog, have you ever been on a river cruise? If you have where did you visit?
The Classic Danube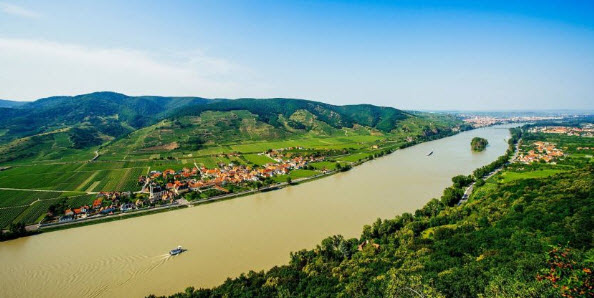 For the first cruise, we're heading to the fabulous Danube River, floating through the centre of Europe, visiting the stunning cities of Vienna, Budapest and Bratislava.
The itinerary is full of wine tasting, Abbey visits and classical city touring and this full-board cruise offers some mouth-watering culinary delights including buffet breakfasts, 3-course lunches and 4-course evening meals. The Drinks are sure to be flowing too. The tour culminates by showing you Vienna at night allowing you to take in the bright lights of this stunning city one last time before you head home.
You'll fly to your destination and board the popular MV Esmerelda which is lavishly decorated and super comfortable. Prices start from just £1146.50 per person this 7-day adventure will stay with you for life. All of these prices are based on two people sharing a room. we searched for holidays beginning on the 3rd June so prices may change depending on your departure dates.
Flavours of the Rhine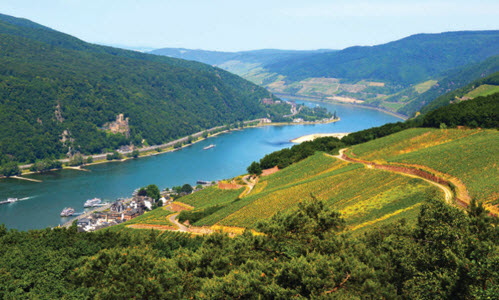 We're travelling down the Rhine next, taking in the beautiful sights and medieval cities along the way. You travel on the Euro star from London's St Pancras to Brussels then catch a train to Cologne before finally catching a transfer to the port where you'll board the MV Virginia, which has recently been refurbished to a high standard offering comfort with an effortlessly modern feel.
Along the way, you'll visit Rudesheim, Mainz, Koblenz and Boppard to name a few. The day trips on this river cruise focus on the history of the places you'll visit with tours being held and of course a wine tasting or two thrown in for good measure. The price for this 8 day full board holiday are £1089.00 per person so very reasonable considering you get everything included.
Bordeaux, Dordogne and the Atlantic Coast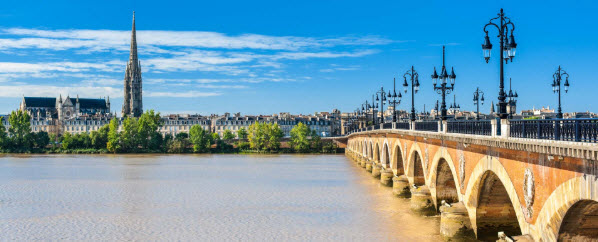 This river cruise takes us right through wine country. You'll get to spend time in Bordeaux which is listed as a UNESCO World Heritage Site then relax and take in the views of the river Garonne and Dordogne as well as the Gironde Estuary. You'll also visit Royan, Libourne, Bourg and Cadillac sampling a selection of wines along the way that are second to none.
You can choose to travel to this river cruise via either rail or air depending on your location and preferences. If you choose rail you'll begin by taking the Eurostar to Paris. During the cruise, you'll have the pleasure of travelling on the MS Cyrano de Bergerac¸ this relatively new cruise liner featured 88 comfortable cabins, a large sun deck perfect for taking in the views and a fantastic restaurant serving exceptional French-inspired cuisine and buffet breakfasts to fill you up for the day's adventure.
This river cruise costs £1464.00 per person but is worth every penny.
Venice, The Lagoon and Lake Garda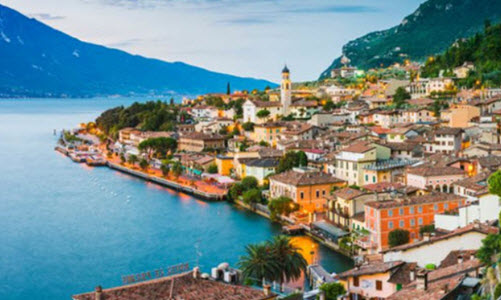 If Italy is where your heart lives then this may be the cruise for you. You'll spend time in romantic Venice before cruising around the Venetian lagoon and taking in the astounding sights of Lake Garda which is so big it has its own microclimate. You'll also visit Chioggia and browse around the Old Town and the charming canals. That's not all visit Verona, where Romeo and Juliet fell in love and go on a guided tour of Mantua.
You'll travel on the MS Michelangelo which boasts a large dining hall, disco, cabins for 156 people a sun deck and even a gift shop. Plenty to keep you comfortable and entertained during sailing days. Full board is available and drinks are free on board. You get all this for £1746.50 per person and again can travel to the cruise liner via rail or air. Book today with Shearing's and give yourself an Italian getaway to look forward to.
Croatia and the Adriatic Coast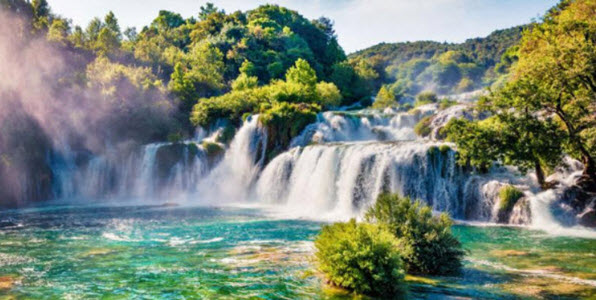 Lastly, we've picked the Croatia and Adriatic Coast river cruise. This one meanders along the Adriatic coast starting at Dubrovnik but also visiting Mljet, Korcula, Sibenik, and the UNESCO World Heritage Site Trogir. Each city is steeped in history and truly beautiful to behold. The magical cascading falls of Krka falls will be the highlight of the trip.
You'll travel aboard the MS Belle de l'Adriatique, which is one of Shearing's most extravagant cruise liners. It has aboard a large dining room, disco, gift shop, sun deck with Jacuzzis and even a library so you can pick up a little holiday reading. During this 8 day tour when you visit each city you'll get the option to take a guided of each one or if you prefer you can wander around as it suits you.
This tour is the most expensive one, setting you back £1871.50 per person but this is the trip of a lifetime and does feature the fanciest boat with the most faculties, you'll also travel to some truly breath-taking places.
That's our pick of the best river cruises to consider for your summer holiday 2020. Any of them tempt you? Head on over to the website and have a look for yourself, there is so much to choose from including bus tours and ocean cruises around the whole of the UK and Europe. Check back with us before you head to the checkout, you never know when we might have a deal that could save you tons.