Health and Beauty
You can't have one without the other. Your health is the most precious gift you can have as that's how you live. It's so important to look after yourself by eating healthily, exercising regularly and to feed your body with plenty of water. By doing this you're leading a healthy lifestyle and your body and skin will be beautifully nourished and will act as a fantastic canvas to paint on.
The beauty industry has always been massive and continues to grow. People love taking care of their appearance by wearing makeup and having luxurious locks. This has always been a significant aspect in people's lives, from the days of Marilyn Monroe and the beauty spots, to the amount of grooming and the lashes we apply today.
But why do we do it?
With the pressures of today's society of having to look our best at all times, we do it for a confidence boost. The phrase "let me put my face on" is true. A lot of us put makeup on to cover up blemishes and imperfections we don't like. There's so many clever tools and wonderful products out there we can be someone we're not.
However, the main reason is because it's fun. I'm pretty sure the majority of us used to sneak into our mum's bedroom when we were just a tot and get the blusher, lipstick and eye shadow out and secretly apply it to our faces thinking we looked fabulous, but really looking like an extra out of Scary Movie.
With the amount of blogs, You Tube tutorials and huge range of beauty products from high end designers to high street names, it's hard not to buy them all and experiment with them. Whether you go for the natural and subtle look, bold and quirky or the popular smoky eye, it's sure to express your personality, define your best features and give you a facelift without the pain or the cost.
Our Retailers
Looking good can be expensive so let Voucher Codes Pro help you out by offering you retailers which can help you save money and get you exactly what you want.
Superdrug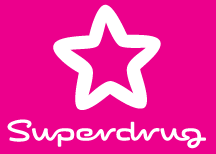 Superdrug is Britain's second largest health and beauty retailer which offers multitudes of products across many brands, aswell as their own. Whether you're looking for things on a budget or looking to spend that little bit more, you can find it in their 800 and more stores. They're a trusted retailer who continually offer fantastic offers and deals.
Boots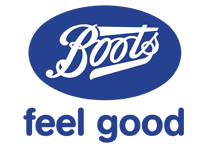 Boots is a nationwide chain and is the biggest health and beauty store in the UK. They do everything from fragrances, makeup, skincare and electricals, to sun and holidays, toys, mother and baby just to name a few.
When it comes to presents they are brilliant for offers and deals. If you get an advantage card you can earn yourself points with everything you buy and spend them on someone else. This is a fantastic way to save money and it's rewarding. This is perfect for expensive times of the year such as Christmas.

Allbeauty

Got a favourite perfume which you love but always have to wait for payday to afford it? Now you can get it whenever, as Allbeauty specialises in selling the very best fragrances, aftershaves, cosmetics and gift sets at discounted prices. Get all of your favourite big brands such as DKNY, Calvin Klein, Ralph Lauren, Versace, Vera Wang and Lacoste plus much more. Make sure you smell as good as you look.
Weight watchers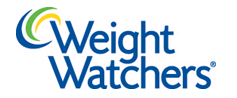 Weight Watchers has been going for over 40 years and have been helping millions of people to achieve their goals and dreams of losing weight and making healthier choices. They're highly reputable for their groups for aiding weight loss and great results, for the support and guidance in their groups. Joining isn't expensive nor is your new journey if you get a fantastic deal from us.
MyProtein

Myprotein has been around for over 10 years and their fantastic supplements have been the source of getting excellent results in both men and women who are looking for nutrition. Combined with sports, this helps people lose weight, gain muscle and tone. With over 350 products to choose from this will help get you to your goals.
What's going to be hot this year?
The arrival of autumn and winter means we welcome the next season's beauty trends. This consists of the following:
Metallic nail polishes: Say goodbye to the summery pastel colours, and hello to the warmer block colours. I'm not talking shimmery silvers and golds but about the maroons, browns and bronzed nails.
Big Lashes: Many of the models on the Versace and Ralph Lauren catwalk have been sporting big fluttering eyelashes. It seems this year that the focus is on the eyes, no more bright lips. They want all lashes to have plenty of bold mascara on to give them the best volume possible.
Braided Hair: Cara Delavigne and the other models showed off their scalps with tight plaits covering their heads as a show stopping hair statement. However, more subtle plaits such as one pinned in at the side are also in fashion.
The Smoky Eye: There is a reason why the smoky eye is an all-year-round look but especially for this year. We just love all the warm colours which can take you from day to night. It doesn't involve lots of different tools or many palettes just your fingers as they'll be plenty of smudging. You can make it as dramatic as you wish with a mix of browns, blacks, silver and golds.
The wonder products for those colder months
Body Oils: The cold weather makes our skin dry out and is therefore a lot harsher on the skin. It's our job to put the moisture back and to make our skin look and feel soft again. Body oils are better than any other body lotion, because they aren't greasy, and they absorb really quickly and therefore have greater longevity.
Olay face wipes: You need a good set of face wipes for the autumn winter season, as you'll be wearing more makeup thanks to it being the party season. These won't irritate your skin and all the natural ingredients are fine for all skin types. So they'll do a brilliant job for getting rid of all of that smoky eye makeup and the left over glue from the lashes.
Hand Food Soap and Glory: Whilst the rest of your body is covered up, your poor hands gets it. That's why you should get this saviour product as it keeps your hands hydrated and allows you to get on with your day to day jobs without there being any residue, as well as smelling amazing.

Blogs that may interest you
Make sure you keep coming back to see what other exciting health and beauty blogs we have for you.