Home and Garden
For those of you who are always looking to improve and stay on top of your home, Voucher Codes Pro is the place to visit. We have everything you need to keep your home in tip top condition and up-to-date with the latest home furniture, kitchen appliances, power tools and garden products. Whether you're looking for a new washer or a more reliable wheel barrow, you'll find a fantastic deal from one of our home and garden retailers.
We can truly boast having a wealth of discounts when it comes to saving money for your home and garden. With an extensive list of retailers being regularly checked, updated and shared with our customers, you'll be kept in the know. If there's a sale on sofas or a voucher code for 25% off garden sheds, you'll see it here first.
Begin your shopping trip by visiting our list of home decorating retailers. Refresh your home with a new look or just stock up on essentials like bedding and bathroom goods. Perhaps you've been dreaming of having a new kitchen or just worried that the oven's started to pack up? You'll find outstanding value for money through our website, pointing you in the right direction to money saving bliss.
With the UK living up to its reputation, the weather has been particularly unpredictable lately. Don't worry though, you can find everything you need for your garden, come rain or shine. Kick start your summers enjoying a burger on your new barbeque or keep warm, huddled around a fire pit for late evening hot chocolate. However, once autumn and winter rolls around, it'll be time to unleash the leaf blowers and garden tools upon your gardens.
Our Retailers
Voucher Codes Pro have a dedicated team of bargain hunters that work around the clock to bring the latest and great home and garden deals to our webpages. If there's something you need for your bedroom, kitchen, patio or shed, you'll find it from one of our retailers, cheaper than you expected.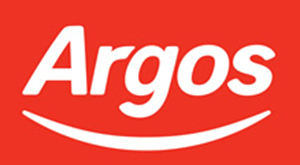 Argos is a great place to start your shopping. With an enormous home section, bursting with furniture, appliances and day-to-day living essentials. Highlights include discount codes that can save you money on all things furniture, including sofas, dining room tables, beds and wardrobes. Elsewhere, they've offered tons of 3 for 2 deals on essentials like bedding, cushions and lighting.

If you're looking to host a garden party or just make the most of the space in your backyard, John Lewis is home to some of the most enviable garden furniture on the market. Playing host to a fabulous collection of contemporary dining sets, seating and more. You can take the comfort of indoor living and literally take it outside, creating a wonderful outdoor living space. Your garden will soon become one of your favourite places to spend time in.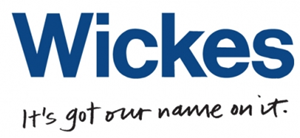 If you're more hands on and fancy doing some home improvements, feel free to look at our Wickes page of deals and discounts. Wickes have provided the nation with DIY solutions for years, continually driving prices down and keeping them there. You'll find a seemingly endless amount of ways to improve your home. Offers have included savings on Dulux paint, perfect for redecorating, and 50% off kitchens. So if you're looking to redo the bathroom, kitchen or nursery; take a look at Wickes and save yourself some cash.
What's hot this season?
Got a little one on their way into the world soon? Don't sweat! Voucher Codes Pro has all the home furniture solutions you'll need for creating the perfect living space for your baby. Prepare the nursery for their imminent arrival and paint the walls blue for a boy or pink for a girl. Save money on cots, cribs and storage from one of our many homeware retailers.
It's getting ridiculously cold now that the summer seems to be well and truly over. It's that time of the year where money conscious folks are questioning whether it's too early to put the heating on just yet. However, you can save yourself the money by investing in a super thick duvet and bed cover from one of our home retailers. Picture this; jumping into a warm, cosy bed and snuggling down to watch a film. Think outside the box when it comes to keeping warm and save on your heating bills.
However, just because it's getting colder doesn't mean you can't spend just as much time in your beloved garden. With Bonfire Night and New Year's Eve around the corner, you can gather around a fire pit or sit comfortably alongside some outdoor heating and set the night off with a bang. Raise your glasses as the clock strikes midnight and make the most out of your garden this year.