Mobile, TV and Broadband
It's a simple fact of modern life; we're better connected. Where would you be without your mobile phone and an internet connection? Having the world's information at your fingertips, thanks to smartphones, tablet devices and computers, is now the standard that we've all come to expect.
Big hitters' Apple and Samsung lead the charge amongst a competitive handset market. This competition has resulted in a bevy of fantastic products for consumers to get their hands on over the years, including the pioneering iPhone and Galaxy smartphones.
Broadband speeds have also become the benchmark for the majority of internet users. With dial up internet thankfully a thing of the past, taking the moans and groans of the accompanying modems with it, broadband has raised the bar when it comes to connectivity.
With rival providers offering various speeds and packages, you can end up with a number of terrific bonuses. These range from TV packages, unlimited downloads, super-fast fibre optic and cheaper calls from your home phone.
Why is TV being discussed in the same context as broadband? You've probably noticed the celebrity endorsed adverts for Virgin and Sky over the years.
Whether it's David 'Dr Who' Tennant or Bruce 'Die Hard' Willis featured in the adverts, TV services and broadband tend to go hand-in-hand these days. Offered as part of an entertainment package, the concept is simple; supply customers with all their entertainment and connectivity needs.
For example, Sky's TV and broadband packages feature a wealth of on-demand entertainment, from box sets of hit TV shows from days gone by, to the latest award winning films like American Hustle and Gravity. For these on-demand services to work, you need an internet connection, therefore completing the perfect entertainment package.
Our Retailers
Voucher Codes Pro has worked closely with some of the leading mobile, broadband and TV providers around, bringing our customers the latest and greatest deals and discounts available online. We pride ourselves on saving you money so we regularly update our deals to give you a heads up on the best offers.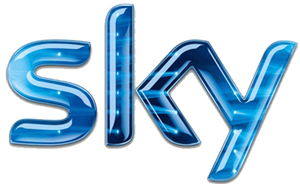 Check out our Sky page to find a fantastic range of TV, broadband and phone offers. Highlights have included free broadband for 12 months, big savings on TV bundles and valuable rewards just for joining Sky online. With a Sky HD box, you can pause live TV and record programmes, putting an end to arguing over whether to watch X Factor or Strictly Come Dancing on a Saturday night.
It's not just deals for new customers either; we'll also keep existing Sky customers updated with any of their brilliant package upgrades and extras that will save you money. For example, why not try out Sky Movies for a month before adding it to your existing package? You can watch the biggest movie releases across several dedicated channels, free for a whole month.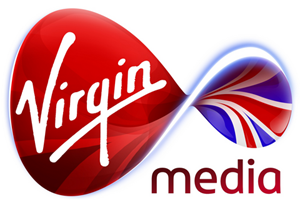 We also have a page for Virgin Media, another huge broadband and TV provider. They have some excellent bundle deals, supplying you with superfast internet speeds and an extensive list of TV entertainment. Their 'Big' bundle deals aim to provide your household with all the connectivity and entertainment it needs. With a TiVo box, you can access a world of on-demand content, from catch-up TV, to the latest movies.
As well as TV and broadband, Virgin Media have superb mobile phone deals. Get the latest handsets and enjoy the speedy 4G network service. Whether you're after Apple's latest iPhone or Samsung's new Galaxy smartphone, you'll find a contract tailored to your needs.
What's going to be hot this season?
The Premier League is now in full swing, already providing the spectators of the beautiful game with plenty of shocks, drama and stunning goals. Manchester United have endured several high profile defeats under new boss Louis Van Gaal, resulting in signing some big names in the transfer market to help stop the rot. Elsewhere, Chelsea's new boy, Diego Costa looks set to continue his fine scoring form, helping the Blues stay ahead of the pack at the top of the table.
You can enjoy seeing the rest of the season's ups and downs, live, with Sky Sports. Sky are showing more of the biggest Premier League games than anywhere else. You can upgrade your current TV package to include Sky Sports or join online today.
In mobile phone news, all eyes have been on the iPhone 6. Apple's latest smartphone has quickly become their fast selling device, notching over 10 million units in its opening weekend of release. Available in two separate models; the iPhone 6 and iPhone 6 Plus. The latter sports a larger screen and has been compared to Samsung's Galaxy Note.
In other Apple related news, their first step into 'wearable tech' was unveiled. The world was introduced to the iWatch, a smart wristwatch. Boasting all kinds of nifty features and styles, it received a positive reception from tech gurus around the world. Unfortunately, we're unsure when you'll be able to get your hands on the iWatch as Apple have yet to confirm a release date. The majority of predictions believe it will be sometime in early 2015.